These are IrishCentral's best Irish brands of 2019.
Throughout July, we're celebrating the best of Irish with our #InternationalIrish campaign and we want to discover Ireland's favorite brand, have your say in our poll at the end of this article!
Read More: Ireland's favorite brand chosen by the public
From Guinness to Kerrygold, Ireland's leading brands are recognized the world over and viewed as a symbol of Irish pride for diaspora abroad.
A strong brand attracts customers, builds loyalty and can even motivate employees. It can also command a better price for products and reduce marketing costs.
Yet some Irish brands take on a whole new meaning and Irish peoples loyalty to country is often expressed through their purchasing of Irish branded goods.
Ireland's most valuable brands 2019
Guinness is leading the way for Irish brands as Irelands most valuable with a brand value of $2.78 billion (€2.48 billion) according to Brand Finance - the world's leading independent brand valuation and strategy consultancy firm.
Guinness, considered by many to encapsulate the very essence of Irishness, has launched successful digital marketing campaigns in a bid to create an ageless brand that appeals to all demographics.
Read More: US visitors to Guinness Storehouse up by 13% in record-breaking year
Guinness has continued to innovate, through new beers, pop-up experiences and "experimental brewing" hubs in Ireland and the UK. Guinness also renewed its sponsorship of the Six Nations Rugby tournament, tapping into the traditional drink's markets, further boosting its international recognition and thus its brand value.
12
Top 10 most valuable Irish brands 2019
Guinness $2.78 billion (€2.48 billion)
AIB Bank $2.58billion (€2.3 billion)
Penney's $2.47 billion (€2.2 billion)
Ryanair $2.36 billion (€2.1 billion)
Smurfit Kappa Group $1.62 billion (€1.44 billion)
Bank of Ireland $1.59 billion (€1.42 billion)
DCC $1.3 billion (€1.16 billion)
Jameson $1.07 billion (€954 million)
Ardagh Glass $846 million (€754 million)
Kingspan $821 million (€732 million)
Best Irish airline brands
Ryanair
Famous for its no-frills, low-cost's and edgy marketing techniques, Ryanair revolutionized the entire airline industry spearheaded by its brash, straight-talking CEO Michael O' Leary.
The company saw traffic grow by 7 percent and revenues grew 6 per cent to $8.48 billion (€7.56 billion) in the year to March 31, 2019, although full-year profits fell by 29 percent to $1.14 billion (€1.02 billion) over the same period.
12
Aer Lingus 
Aer Lingus is one of Ireland's best-known brands and the countrys first-ever airline.
Setting flight as Aer Lingus Teoranta from Dublin to Bristol on May 27, 1936, 82 years later Aer Lingus posted a record operating profit of $343 million (€305 million) for 2018. 
The company has gone through its own $2.25 million (€2 million) rebranding this year and will be expanding their reach in North America with 15 potential new routes.
Best Irish food brands
Kerrygold
Ireland is currently experiencing a butter boom as exports of the dairy favorite topped $1.14bn (€1bn) for the first time in 2018.
Kerrygold butter was born in 1962 when the Irish Dairy Board chose the name from a list of 60 alternatives which included "Leprechaun' and 'Tub-o-Gold".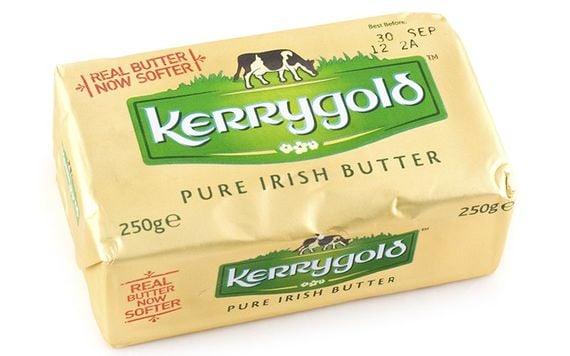 12
Kerrygold is a symbol of national pride providing Irish consumers with a sense of belonging and a link to home in many markets all over the world.
Irish Diaspora spot the familiar golden foil in shops and it strikes is an immediate connection to home.
Tayto 
Tayto crisps (known as potato chips in the US) are a cultural phenomenon in Ireland. So popular is the name Tayto that Irish people generally refer to any type of crisp as "Tayto's," in the same way that a vacuum cleaner is referred to by the brand name "Hoover," or sticky tape as "Sellotape."
Tayto even has its very own theme park and zoo named after it called Tayto Park in Ashbourne, Co Meath.
In fact, a survey of Irish people living abroad has shown that their most missed food is Tayto crisps!
The 'Diaspora Decides' study from Checkout Magazine has put the snack back in pole position - having been pushed off in favor of Kerrygold butter.
12
Batchelors Beans
The ultimate quick fix meal for any Irish person is the sacred beans on toast recipe! But beans on toast just isn't the same without Batchelors Beans and its famous secret sauce.
Batchelors has been an Irish family favorite since 1935 and whose range also includes peas and pulses which are the perfect addition to any meal.
Anyone who grew up in Ireland from the 1970s to the 1990s should be familiar with the cartoons of tuxedo-clad gentlemen Beany and Barny who were synonymous with the Batchelors brand.
The pair were sidelined for a few years as the companies branding evolved but they have been revived again recently.
Flahavan's 
Flahavan's has been fueling Irish breakfasts with its porridge oats for over 200 years.
The Flahavans family mill is located in Kilmacthomas, Co. Waterford and there has been an oats mill at the site since the late 1700's. 
12
The first family connection to the Flahavan's name can be traced back to about 1785 when Thomas Dunn took over the mill. Dunn was the great-great-great-grandfather of John Flahavan who is the Managing Director of the company today.
Best Irish beer brands
Having already touched on the success and popularity of the Guinness brand, there are plenty of other renowned Irish beer brands to sink our lips into.
Beamish and Murphys
If you were to travel south to Cork you will become instantly aware of the "Rebel Counties" popular stouts, namely Murphys and Beamish.
Founded in 1856, Murphy's Stout was the traditional southern alternative to Guinness, its great Dublin rival. Murphy's is drier, heavily roasted with dark grains, smokey barley, and some faint chocolate/roast.
Beamish is a more malty, stout core embellished with light touches of coffee, bitter chocolate, and a bit of spice.
12
Bulmers / Magners
The leading Irish cider brand is Bulmer's from Clonmel in Tipperary, where some 150 acres of glorious apple groves produce the apples that help make Bulmers the natural and refreshing beverage it is.
But outside of Ireland, Bulmer's Irish cider is sold under the "Magners" brand.
12
Smithwicks Irish Ale
Smithwicks is the oldest operating brewery in Ireland and was founded by John Smithwick in 1710. The brewery is on the site of a Franciscan abbey, where monks had brewed ale since the 14th century
The brand's mainstay beverage is Smithwick's Draught, an Irish red ale and as the style suggests, has a red tone. It is produced using hops and roasted, malted barley.
In 2004, its current owners, who also lay claim to Guinness, began distribution into the US and had previously been marketed in Canada
Best Irish whiskey brands
Ireland is the home of whiskey and has been distilled in the country since the 6th century and the drink has been an integral part of Ireland and Irish culture. 
The number of operational whiskey distilleries in Ireland stands at 24.
12
The growth in distilleries has been matched by an explosion in global sales, rising from around 6 million cases (72 million bottles) in 2010 to 10.7 million cases (130 million bottles) in 2018. Overall Irish whiskey sales have passed the $1 billion milestone for the first time
Read More: Conor McGregor's whiskey sales take off in US, hurting Jameson
There are several types of whiskeys distilled in Ireland, most notably: malt, single pot still, grain and blended.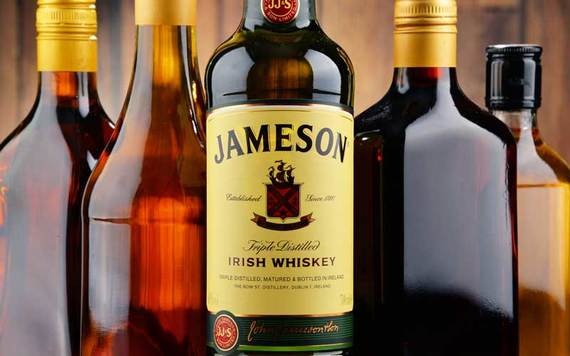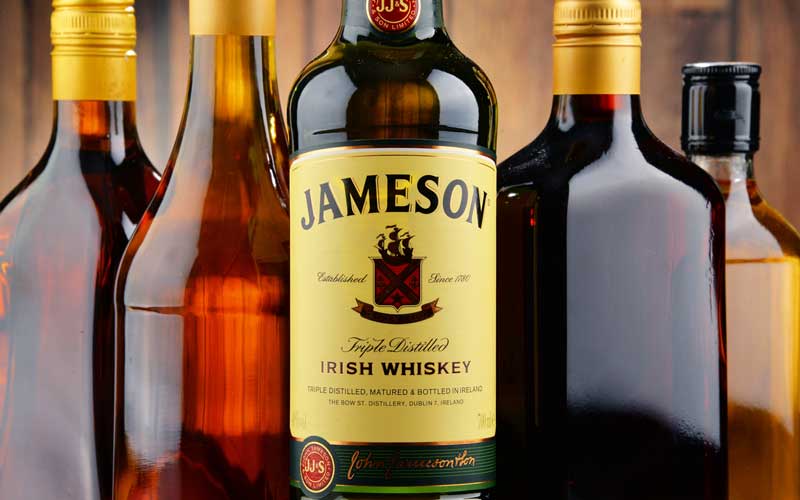 12
Examples of top Irish whiskey brands include:
Black Bush

Dingle

Green Spot

Tyrconnell

Bushmills

Red Breast

Jameson

Powers Gold Label

Tullamore Dew

Teeling
Former UFC champion Conor McGregor's "Proper Twelve" brand was released last year.
Irish brands of tea
When it comes to Irish tea its always been a shootout between Irelands two best-loved brands, Barry's Tea in Cork and Lyon's Tea from Dublin, both over 100 years old.
The Irish love affair with tea goes back centuries, arriving in the early 1800s, it was classed as a luxury product - drunk by upper-class wealthy people.
12
Today Irish people consume more tea than every other country in the world bar Turkey with the average person in Ireland drinking four to six cups of tea daily.
A box of either brand is almost mandatorily accompanied by Irish travelers visiting friends or relatives abroad!
Best Irish clothing brands
Dubarry of Ireland
In 1937 a co-operative company named Dubarry was established to provide employment in a small town called Ballinasloe, in the heart of Galway on Ireland's glorious West Coast.
Dubarry of Ireland's beginnings were in the design and manufacturing of fine leather shoes and soon developed a brand reputation for excellent workmanship and quality.
The Shamrock boot was Dubarry's first dedicated sailing boot with its most popular boot of all being The Signature Dubarry Galway Boot.
Dubarry's range has expanded to include clothing and accessories and has achieved great success and plaudits and the brand is admired, desired and enjoyed around the world.
O'Neills
An Irish person can spot a GAA jerseys a mile away anywhere in the world and the chances are the "geansaí" (Irish for a jersey) was made by O' Neills.
Founded in 1918 as a manufacturer of gaelic footballs, today it is the largest sportswear manufacturing company in Ireland.  
The company has expanded considerably in the last forty years and is now a major supplier across a wide range of sports including Gaelic games, soccer, rugby, boxing, basketball, athletics, Special Olympic athletes, hockey, and netball. 
Throughout July, we're celebrating the best of Irish with our #InternationalIrish campaign and we want to discover Ireland's favorite brand, have your say in our poll!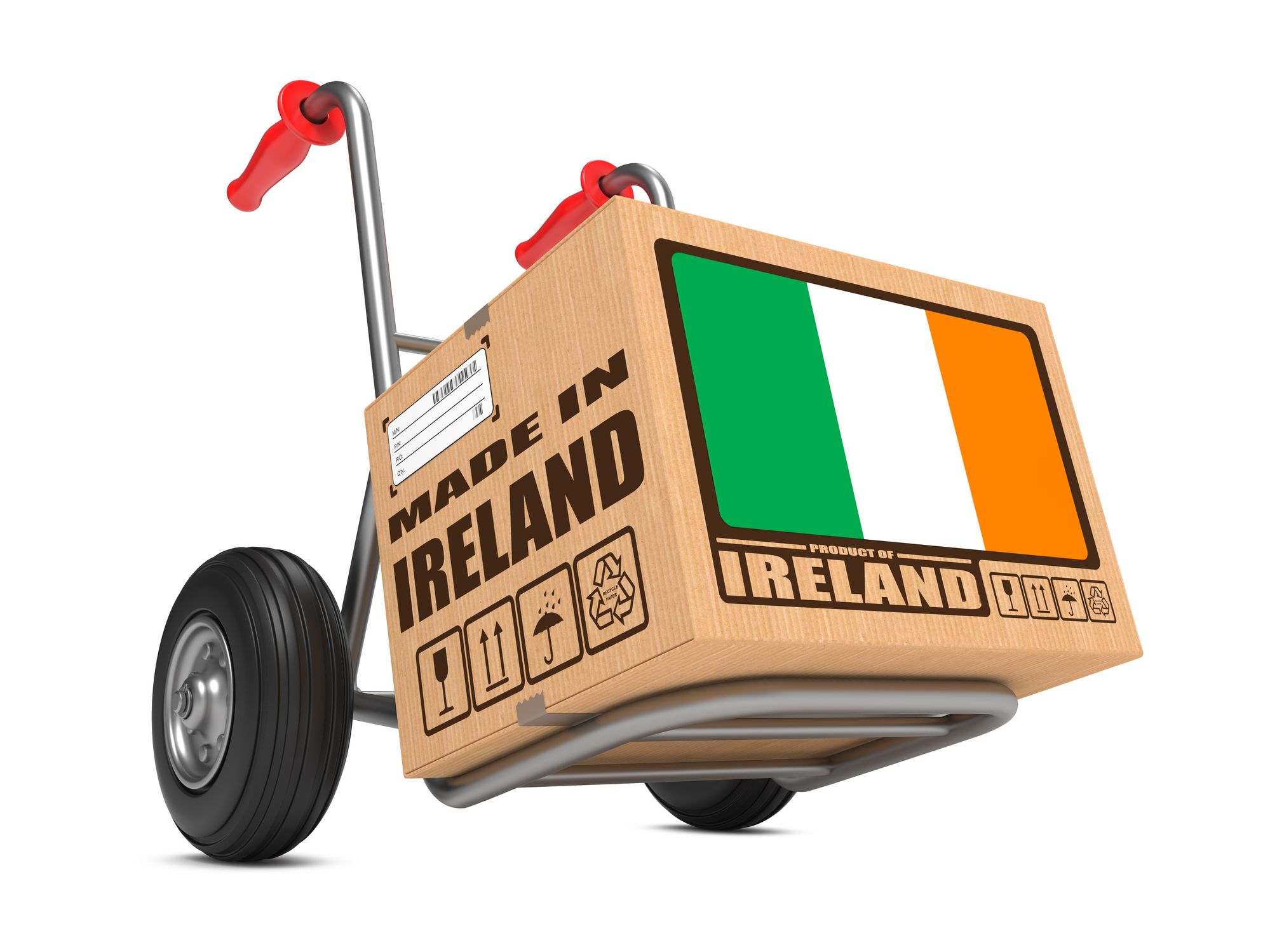 12
You can follow IrishCentral's International Irish throughout July by following the hashtag #InternationalIrish or by following us on Facebook, Twitter, Instagram or LinkedIn.