Nothing says autumn like harvest and bushels of fresh apples, ready for snacking, sauces and cider! In fact, the tasty sip which is rumored to have been enjoyed by the likes of Julius Caesar and Charlemagne has never been more popular.
The world's only genuine Irish cider available internationally, Magners is sold in more than 34 countries.  Apples grow well in Ireland, and particularly in County Tipperary – also known as Ireland's Golden Vale – where Magners Irish Cider calls home.
4
Our cidery is located in the historic town of Clonmel, which in Gaelic means Vale of Honey.  It's in Clonmel where some 150 acres of glorious apple groves produce the apples that help make Magners the natural and refreshing beverage it is.
The process of grove to glass begins in early October with "The Crush" when the apples are gathered. Unlike most brands which remove the fruit from trees according to a production schedule, the makers of Magners wait until the apples themselves are ready.  Harvesters then gently shake the branches and wait for the apples to fall, fully ripened to the ground.
The apples chosen for cider production are a combination of 17 varieties, which include a blend of cider fruit, culinary and dessert fruit. Apples classified as cider fruit deliver the characteristic astringency from tannins which also help to preserve the rich apple flavor; dessert apples give sweetness; and culinary apples provide a distinctive acidity. As a result, Magners ciders have a delicate balance of sweetness, acidity and astringency combined with a very robust apple flavor from the fresh apples used.  By contrast, many commercial English ciders use 100% juice concentrate, which produces significantly less flavor.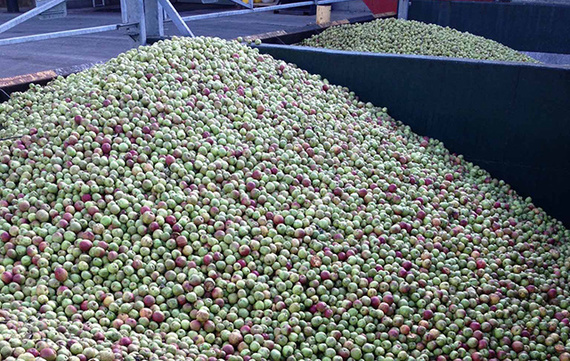 4
After the fruit is weighed and checked for type and quality, the apples pass through a water bath and flow along streams of water to the presses where they are reduced to a pulp, and the juices are extracted.
The freshly pressed apple juice – which is slightly cloudy at this time –  flows to a small vat where it picks up wild natural yeast on its way and it passes through a series of filters. It is then pumped into the vat house for fermentation.
After fermentation, which takes place at between 18 to 24 degrees Celsius, the cider is repeatedly filtered to achieve a unique purity. Many other bottled ciders are pasteurized at this stage instead, but then most ciders aren't fermented using yeast strains from famed original oak vats dating back to 1935 either. Their loss.
The liquid, which is almost the finished product, is then matured in the dark for up to two years.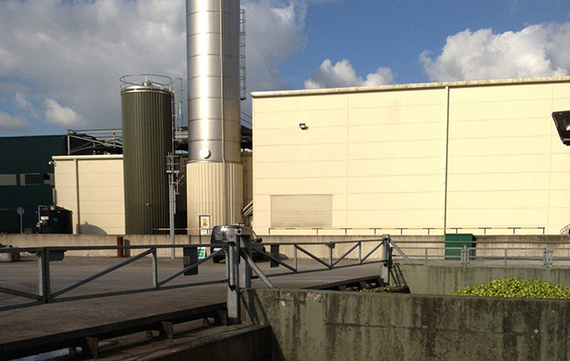 4
Why in the dark? Because it just tastes better.
Once our tasters consider the cider fully matured, the liquid is carefully blended with other ciders to produce the consistent product that consumers enjoy. The cider is chilled, filtered a final time and then carbonated, and Magners Original Cider is ready for packaging and to be shipped around the world. 
This "Crush" season begins the storied process of creating great cider that has been used for more than 80 years in Clonmel, Ireland. Magners has been committed to using this process throughout the years as it is what makes Magners the highest quality and overall best cider.
So raise a glass and Slainte!