Donald Trump's daily antics and the GOP's attitude towards women seem to have convinced the American electorate that they can do better
I am always struck by the number of Democrats I meet who privately concede they think that President Donald Trump will be re-elected.
It is a measure of the fear and desperation among Democrats, totally confused by how Trump continues to hold the spotlight and brilliantly position himself for 2020. He is already off and running, attacking Joe Biden in Iowa, this week, and launching his campaign in Florida, next week.
Read more: President Donald Trump promises to return to Ireland
The bookmakers have Trump as the favorite to win, adding to the general sense of fear and anxiety on the Democratic side. Even the huge gains in the midterm elections seem to hold no comfort for Dems.
Trump looms, like the Terminator.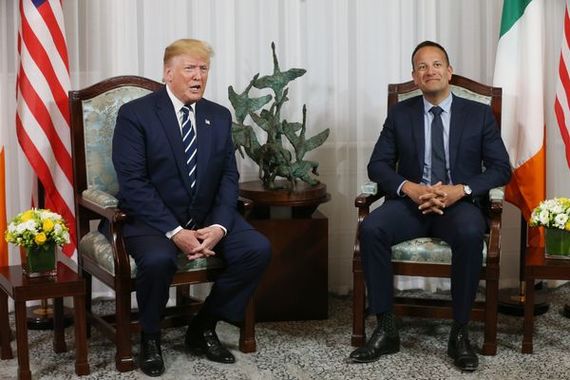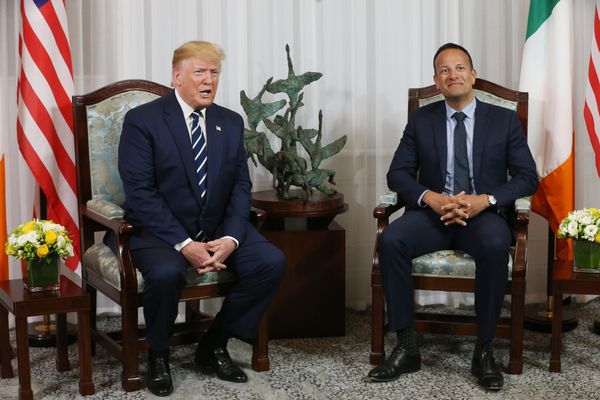 2
Trump's ability to boss the Republican Party and to win such devotion from the base who will turn out in droves, indicates to many that he is clearly in pole position.
On the other hand, with over 20 candidates, the Dems seem fractured, out of focus, ready for a massive internal battle once the primaries begin.
All of which reinforces the sense of inevitability that Trump will win.
But wait!
Have you seen the Quinnipiac poll of Tuesday this week? If it is off even by a plus 12 points margin Democrat, Joe Biden would still win the White House as it shows him up 13 points.
The poll reveals three huge reality checks for Trump.
Trump trails Joe Biden among women by 60-34 (he won them over by 4 percent in 2016). Biden even shades it among men by 47 to 46 percent (Trump won by eleven in 2016). Among independents, Trump is behind by thirty points (he broke even in 2016).
Read more: Biden would beat Trump in a head to head, IrishCentral readers vote
Far from being in a strong position, Trump would lose catastrophically to Biden, the biggest massacre since Fritz Mondale won one state against Ronald Reagan, in 1984.
I suspect overall the poll is actually showing a great weariness with Trump's daily antics and reflecting a deep sense that America can do better.
The fake crises, the numbing attacks on every opponent under the sun, the obsession with immigrants, the farcical statements on climate change have all taken their toll. The images from Charlottesville, cozying up to Putin, and the fake breakthroughs in foreign policy with North Korea and in the Middle East all leave a sense of chaos and misdirection. Americans know they can do better.
Read more: Irish American businessman claims that Trump doesn't know how trade deals work
I suspect women feel most hard done by of all. The GOP seems intent on shutting down every abortion clinic they can find and create a Supreme Court that will make abortion a serious crime again.
As for the economy, job numbers are good but what kind of job? Forty percent of Americans don't have even $400 to spare to cover an emergency that might arise. They're living hand to mouth.
Little wonder then that even Trump's internal polls in 17 states show him in bad shape against Biden
"It's a long 17 months to Election Day, but Joe Biden is ahead by landslide proportions," says Tim Molloy of the Quinnipiac poll.
Of course, it's a long way away and the only way the Dems can lose is to choose a candidate who can't win. But for now, it's looking good for President-elect Biden.
What do you think? Will Biden wipe the floor with Trump in 2020? Or do you see it being someone else? Let us know in the comments section below.