U.S. President Donald Trump, who visited Ireland last week, told Irish officials he will return to Ireland soon.
The Irish Independent reports that Trump would have an opportunity to stop in Ireland again when he attends a Nato summit in London next December, but government sources say this is "highly unlikely."
The source added that the American leader's visit involved "huge logistical work" and so was unlikely to be repeated in the immediate future. Trump's visit to Ireland cost Irish taxpayers €10m for security.
Read More: Trump halts round of golf to pose for photos with Irish school children
However, a government spokesperson said:"The president will be welcome back at any time. I think that's clear.
"In a similar way, Ireland is invited into the White House on an annual basis."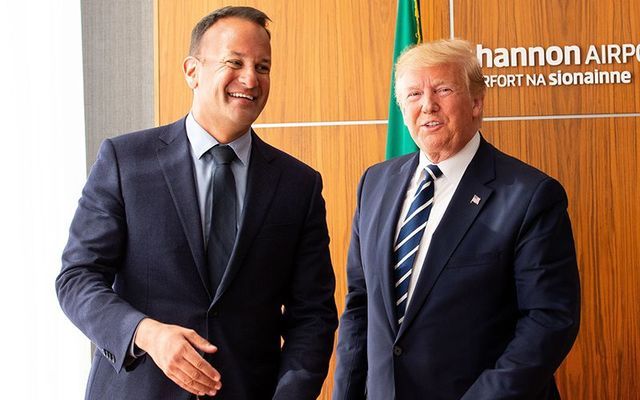 2
President Trump spoke about his "love" for Ireland during his meeting with Taoiseach Leo Varadkar in Shannon Airport on Wednesday, following a two-day visit to the UK.
Trump has had two formal engagements with Taoiseach Leo Varadkar in the space of three months. The leaders have met three times since Varadkar came to power.
Read More: Irish environmentalists have a message for Donald Trump at Doonbeg
According to the Irish Independent, Irish officials have been monitoring President Trump's Twitter feed for any mention of his stay in Ireland, but were satisfied he'd have no complaints.
Trump left Ireland after a two-night stay in Doonbeg, Co Clare, reports TheJournal.ie. He and wife Melania boarded Air Force One on Friday afternoon at Shannon Airport.