Friends of the Irish Environment say petition against President Trump's coastal defense wall at his Doonbeg golf resort will be delivered to the POTUS at Shannon
A press release from Friends of the Irish Environment says that a petition opposing the construction of a coastal defense wall by President Trump at his Doonbeg, Co. Clare golf resort has more than 104,000 signatures and that the petition will be delivered to the president after he lands in Shannon Airport on Wednesday.
Read more: US army veterans protest Donald Trump in Ireland
"Save the Waves, a California conservation organization, organized the petition in partnership with Irish NGOs. More than 200 letters were also submitted in opposition to the project from around the world," the press release stated.
"FIE Director Tony Lowes, who is bringing the petition to Doonbeg on behalf of the NGOs, said that they hope to deliver the petition, on an electronic stick to save paper, to the president. FIE, which is a registered Irish charity, have notified the guards."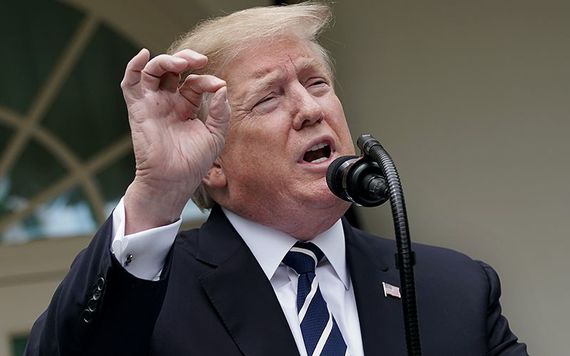 2
'It is important that people realize that whatever about the understandable support for Trump locally, the destruction of the dune system is opposed worldwide," Lowes said.
The press release added, "The West Coast Surf Club and the Clare-based Save Doughmore Doonbeg Beach Community Group have been joined by the newly formed Lahinch chapter of Surfrider EU Foundation in opposing the project locally. Lexi Keating of Surfriders said that 'We'd like to emphasize that in spite of what you might read, many people locally are opposed to the way Donald Trump is behaving. The growing positive economic impact of surfing to the area is being ignored, as is the value of the delicate natural ecosystem that makes Doughmore so beautiful.'"
Read more: Irish American group sends message to Donald Trump over Northern Ireland and UK trade