To mark St. Brigid's Day, Ireland's first-ever national holiday dedicated to a woman, Herstory is celebrating modern women who embody Brigid's qualities as environmentalist, feminist, activist, humanitarian, pioneer, healer, poet, creatrix, and wisdom weaver. 
As part of their Brigid's Day celebrations, Herstory's Melanie Lynch and Laura Murphy join "Derry Girls" star Siobhán McSweeney as she gathers a "mnásome" group of women, including former president Mary McAleese, in her quest for the Real Brigid.
Tune in to watch RTÉ's epic new documentary "Finding Brigid" on Tuesday, January 31 on RTÉ One at 10:15 pm.
Don't forget to tune into @RTEOne tomorrow @ 10.15pm to catch #Herstory's Mel Lynch & poet-in-res @everose777 join Derry Girls star @siobhni as she gather a "mnásome" group of women in her quest to find the Real Brigid.

'Finding Brigid' will air 31 Jan #StBrigidsDay #Imbolc pic.twitter.com/KNaE95dl66

— HerstoryIreland (@HerstoryIreland) January 30, 2023
While St. Brigid may be a woman who lived 1,500 years ago and the Celtic goddess Brigid pre-dates Christianity, Herstory celebrates how she continues to inspire today, especially in the lives of these modern Irish women:
Dr. Diana Beresford Kroeger - visionary botanist, biochemist
Dr. Diana Beresford–Kroeger is a medical biochemist and botanist known all around the world for her dedication to trees and nature, and the knowledge she draws from her deep Celtic ancestry. A self-ascribed 'renegade scientist,' she is 'one of the world's leading experts on the many medicinal properties of trees.
"Without trees, we could not survive. The trees laid the path for the human soul." - Diana Beresford Kroeger
Dr. Easkey Britton - surfer, artist, academic
For many years now, Easkey Britton has been pioneering women's big-wave surfing in Ireland. A professional marine social scientist with a PhD in Environment and Society, Easkey's work 'explores the relationship between people and nature' and more recently has revolved around 'exploring the use of blue and green space to restore health and wellbeing.'
Kari Cahill - visual artist 
Kari Cahill is a visual artist who paints using natural earth pigments and through 'harnessing the elemental and solar energy of our landscapes.' She characterises her work 'as site-responsive and experimental, based on an attempt to capture the essential aspects of colour, texture, and energy that I find rooted in landscapes.'
"Artistically, my aim is to drive artists and the experience of art outwards into the wild environments of the natural world. My artistic practice contributes to the development of new perspectives on our cultural, historical, and natural landscape." - Kari Cahill
Ailbhe Smyth - activist
Ailbhe Smyth is well known in feminist and activist circles for her decades of women's rights' and LGBTQ+ activism. She was a founding member of Marriage Equality and a co-director of the Together for Yes campaign in the lead-up to the Repeal the 8th referendum. In 2019, she, alongside two other co-directors of Together for Yes, were listed as one of Time 100's most influential people.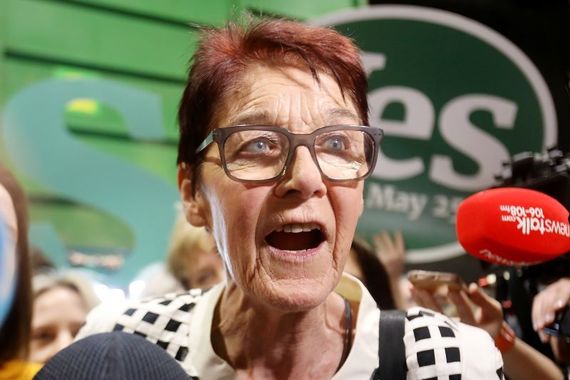 10
Ifrah Ahmed - activist
Ifrah is an Irish/Somali activist and campaigner. Having arrived in Ireland in 2006, aged 17, she set up her first organisation United Youth of Ireland in 2008 in response to youth immigrant integration issues in her country of adoption. From personal experience, she lent her voice to the FGM campaign in Ireland and further afield in Europe and turned her focus to the specific gender issue of FGM by founding the Civil Society Organisation that carries her name, Ifrah Foundation in 2012.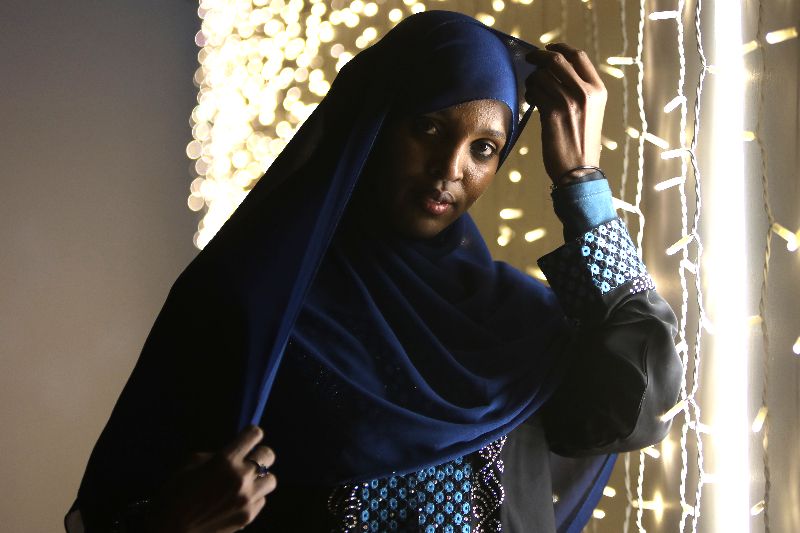 10
Sinéad Burke - Irish writer, academic, and disability activist
From the moment Sinéad entered primary school, she 'understood the power of education and its value in being a catalyst to combat ignorance, to challenge the status quo and to give agency and opportunity to the most vulnerable.' Since then, she has worked tirelessly to 'highlight the lack of inclusivity within the fashion and design industries and consult with leadership to ensure the process of designing for, with and by disabled people is embedded into their business model.'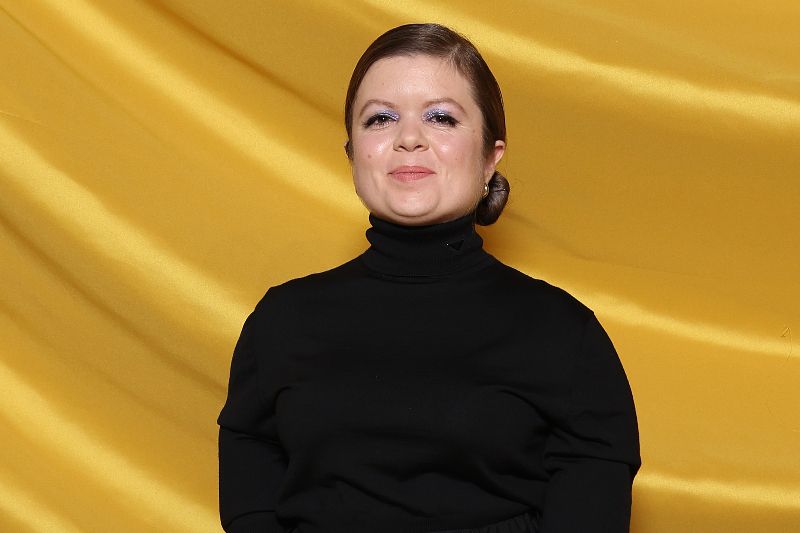 10
Dr. Rosaleen McDonagh - activist, playwright, and Irish Traveller
Rosaleen McDonagh is 'a Traveller woman with a disability' and is known for writing largely 'within the framework of a Traveller feminist perspective.' An activist too, she is a board member of Pavee Point Traveller and Roma Centre and was appointed a Human Rights Commissioner in 2020. In 2021 she released her first book, "Unsettled," which 'explores racism, ableism, abuse and resistance as well as the bonds of community, family and friendship.'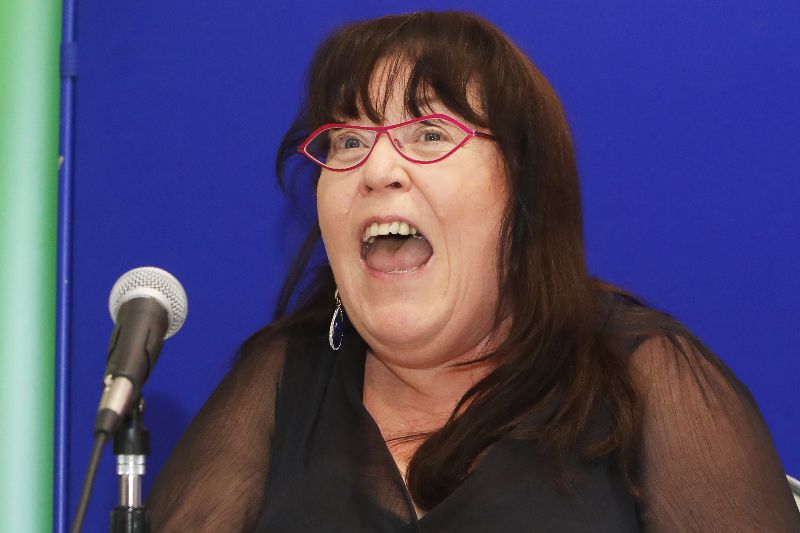 10
Anna Cosgrave - activist, founder of the Repeal Project
In 2016, when abortion in Ireland was illegal, Anna Cosgrave launched the Repeal Project to 'move the conversation onto a jumper' as a 'stigma-buster for the lonely unsupported women, living with shame, to feel supported.' The black jumper with just the word 'Repeal' in white lettering across the front brought the conversation into the open and onto the streets. As well as this, the Repeal Project helped 'raise hundreds of thousands for volunteer organisations working on the campaign' and brought young activists and old, musicians, artists and emigrants together to fight for abortion rights. 
"Students are absolutely pivotal to social movements…change comes from the voices of young people, opening up the conversation to the older generation." - Anna Cosgrave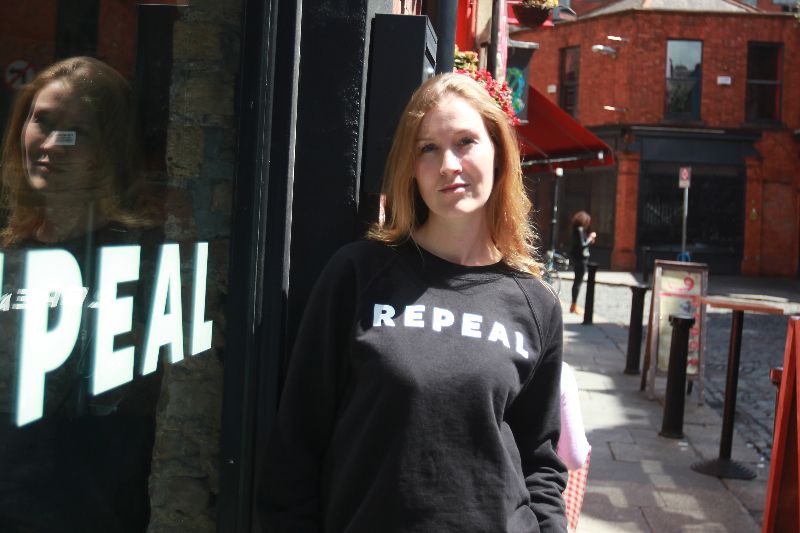 10
Hilary Barry - founder of LadyAgri
Hilary Barry is founder and Secretary General of the LadyAgri Impact Investment Hub established 'to tackle the specific needs of women in agri-business with tailor made solutions to overcome systemic constraints, improve quality and market access.' Since her first experience in Ghana in 1993, Hilary has 'dedicated her entire career to social impact programmes across sub-saharan Africa' as an 'avid supporter of the Africa-EU partnership.' She is a strong believer that 'patient investment in women in agri-supply chains, though challenging, will have a 'rising tide' effect and wide social impact.'
Josephine Hart - poet, novelist
Born in Monaghan in 1942, Josephine Hart was 'a word child. Poets were not only my heroes, they were indeed the gods of language.' It was her husband Maurice who encouraged her creative career, however. Having listened to her complain of the lack of poetry events in London, he suggested she start one herself – and thus, the Josephine Hart Poetry Hour was born! From 1987 onwards, Josephine organised poetry readings at the British Library, occasionally visiting the National Theatre or the New York Public Library. 
Nandi Jola and her daughter Anesu Mtowa - poets
Nandi Jola is a South African born poet, storyteller, and playwright. Her one-woman play of monologues and dance "The Journey" opened the International Literature Festival Dublin in 2020. Her work often explores the concept of home, of belonging, and connection.
Her daughter, Anesu, born in Northern Ireland, is also a writer and has explored her identity as a second-generation immigrant through her work, such as with her first piece "Where am I from?," published in 2017 for the Northern Ireland Youth Forum's Black history month campaign. 
"As a minority growing up in Northern Ireland, I have always been the one expected to explain race to people. If someone says something racist, I am expected as a black person to call that person out and then have a long discussion with them about their actions. It gets tiring. Especially when you are doing it from a young age and looking around at the world and nothing seems to be changing." - Anesu Mtowa
Laura Murphy - poet, activist
Laura Murphy is a poet, activist, healer, and award-winning senior communications strategist. In addition to her work for leading Irish brands, she consults for and contributes to Herstory as their poet-in-residence. Laura is the daughter of a Mother and Baby home survivor and is an outspoken campaigner on issues surrounding equality, environmental, and social healing in Ireland.
Tara Flynn - writer, performer, activist
Tara Flynn is a well-known Irish actress, voice artist, writer, comedy improviser, and occasional columnist. In 2015, she went public with her own story of travelling abroad for an abortion and from then became one of the leading activists in the campaign for a repeal of the 8th Amendment. Since then, she has spoken out about how difficult that campaign was, and the coming back from it, through her 2022 show Haunted which ran in the Abbey Theatre to great acclaim.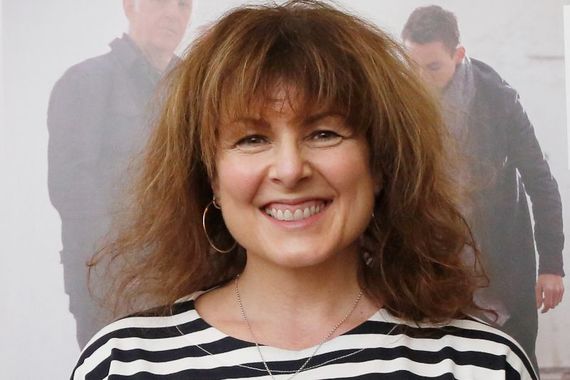 10
Susan Quirke - musician, meditation teacher
Susan Quirke is a singer, songwriter, and recording artist who released her debut album "Into the Sea" in 2021. An advanced certified meditation teacher and a leader of mass meditation experiences, she has brought meditation to thousands of people throughout Ireland and globally. Susan is also a multi-award-winning social entrepreneur for her work in the field of mental health and wellbeing. 
Una Taaffe - socialite, Galway legend
Una Taaffe, who died in 2006, isn't widely known, but to those native to Galway, she is one of the great characters of the city. As a young woman, she was 'a renowned beauty and socialite who would host fabulous tennis parties in the family home' but as an older woman, she took over the family knitwear shop which was very popular amongst tourists. Una bucked the trend and took in those who were rejected by society at the time. She hired single mothers when no one else would and her shop became home to stray dogs and cats for some time, homeless people took up residence there too. 
Ellen O'Malley Dunlop - co-founder of Bard Mythologies, advocate
From her early life, Ellen O'Malley Dunlop has been 'fighting the system.' In the 1980s, she set up a marriage and parenting counselling centre with the Dominicans and later established her own private practice and 'worked, as a psychotherapist, with individuals who had suffered from sexual abuse, both as adults and in their childhood.' In 2006, she became the CEO of the Dublin Rape Crisis Centre. Together with her husband, she founded Bard Mythologies to 'revive the Bardic Tradition, a wisdom of the people, which helps us to view life beneath the surface and make sense of the world around us through story, folklore, symbols and archetypal characters.'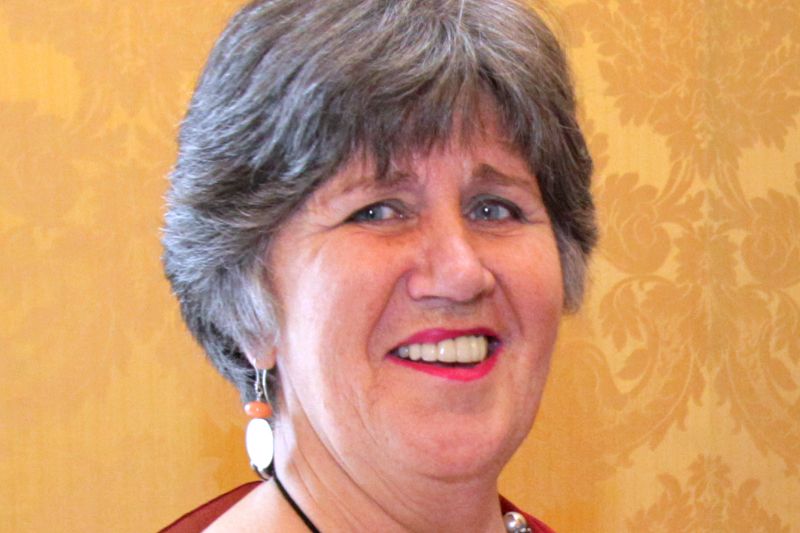 10
Mari Kennedy & Dolores Whelan: the Celtic Wheel
Almost two decades ago, Mari Kennedy 'left a career as a strategist in the public and private sector that included seven years spent working with the President of Ireland' due to burn out. Since leaving that path she has 'dedicated herself to reweaving the healthy feminine and healthy masculine in her own life.' Over the last 17 years, she has been a student of many wisdom traditions and has worked closely with Dolores Whelan, author, teacher, spiritual guide, healer, way-shower and pioneer. Together, they are the Celtic Wheel - 're-enchanting our world with the lost wisdom of our ancestors.' 
Dr. Karen Ward - founder of MoonMná & Brigid's Way
Karen Ward has 'always loved the archetypal energies of Grandmother Moon and combined with a yearning to sit in Irish themed Women's Circles, she founded Moon Mná in 2009.' Brigid's Way, then, was founded by Karen and Dolores Whelan, an initiative 'inspired by a strong desire in these two Irish women to revive the ancient art of pilgrimage, a spiritual practice central to the indigenous spiritual traditions of this land.'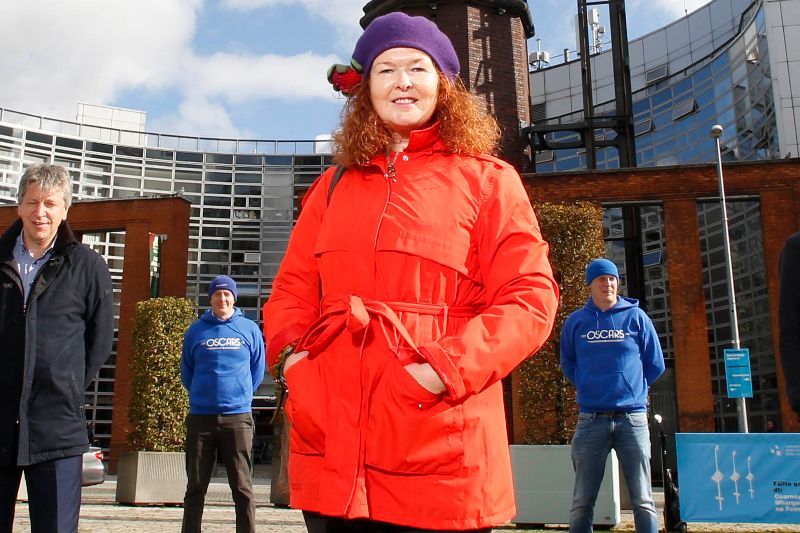 10
Nora Twomey & Giovanna Ferrari - Cartoon Saloon
In 1999, Nora Twomey co-founded Cartoon Saloon - an award-winning Irish animation film, short film, and television studio based in Kilkenny. Since then, she has worked as co-director on "The Secret of Kells" - which was nominated for an Oscar, head of story on "Song of the Sea," and as sole director of "The Breadwinner."
Giovanna Ferrari was a storyboard artist at Cartoon Saloon and has since climbed the ladder to Director and has worked with Nora on some of Cartoon Saloon's most highly acclaimed features, including most recently, "My Father's Dragon" which released on Netflix in 2022.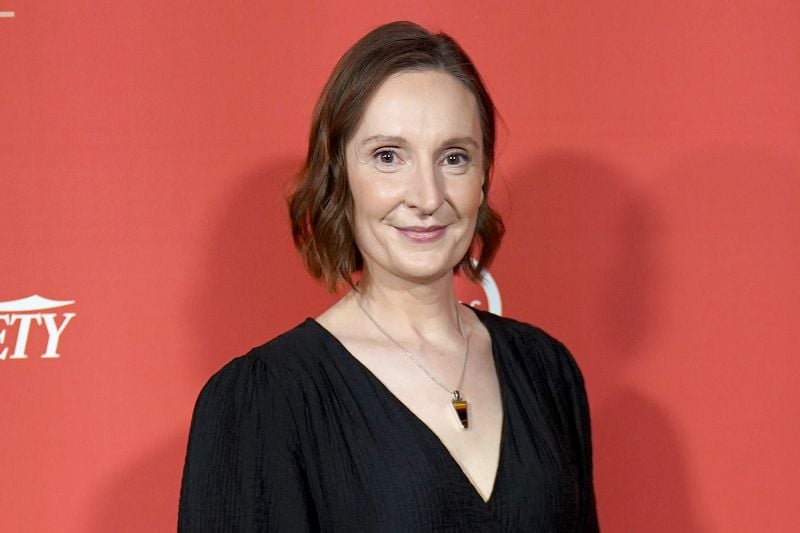 10
*H/T to Herstory Ireland for sharing this with IrishCentral. You can learn more about Herstory on its website, Facebook, Instagram, and Twitter pages.