Grainne Griffin, Ailbhe Smyth, and Orla O'Connor are featured alongside Tim Cook, Nancy Pelosi, and Sandra Oh and others in the annual ranking
TIME Magazine's 100 Most Influential People includes Ireland's 'Together for Yes' leaders Grainne Griffin, Ailbhe Smyth, and Orla O'Connor for its 2019 edition.
Read More: BREAKING: Exit polls in Ireland's abortion referendum predict landslide win
The three Irish women serve as co-directors of the 'Together for Yes' campaign which was instrumental in helping usher the repeal of the 8th Amendment, which essentially banned abortion in Ireland, via a May 2018 referendum.
Grainne Griffin is founding member and Board member of the Abortion Rights Campaign (ARC), Orla O'Connor is Director of the National Women's Council of Ireland (NWCI), and Ailbhe Smyth is a long-time campaigner and former head of Women's Studies at UCD.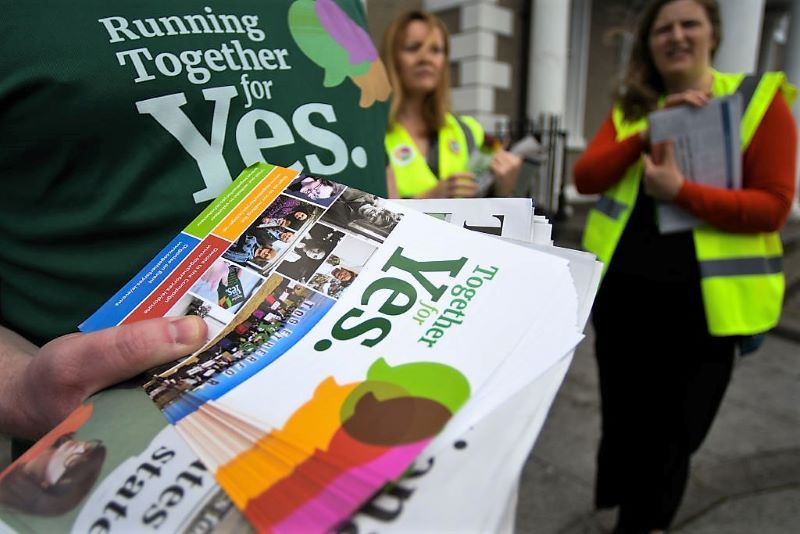 3
On Twitter, O'Connor and Smyth said the recognition goes to those who have fought alongside them:
Being included on the #Time100 list, alongside @ailbhes and @gragriffin is such an honour, and it belongs to everyone in @Together4Yes, particularly to the women and couples who shared their stories to bring about change in Ireland. https://t.co/5RXBxHzJ3I

— Orla O'Connor (@OrlaNWCI) April 17, 2019
Thrilled and more than a little overcome. This is for all who fought over decades - thank you - and for those fighting for our basic freedom globally #ProChoice . https://t.co/qUYTFMZKDf

— Ailbhe Smyth (@ailbhes) April 17, 2019
Read More: Abortion ban in the Irish constitution was officially repealed today
On its website, 'Together for Yes' says: "Together for Yes is the national civil society campaign to remove the Eighth Amendment from the Constitution.
"Together we are campaigning for a more compassionate Ireland that allows abortion care for anyone who needs it.
"The Together for Yes Campaign Platform brings together a wide range of civil society organizations who represent various sectors of Irish society. We share a unified aim which is to secure a yes vote in the referendum to remove the 8th from the constitution."
Read More: Together for Yes: Saoirse Ronan and Cillian Murphy voice support for Repealing the Eight
Oscar-nominated Irish actress Ruth Negga wrote about the women's impact for TIME: "Together for Yes, the campaign to repeal the eighth amendment to the Irish constitution, put the Mná na hÉireann (women of Ireland) front, center and in control of their own bodies and rights like never before.
"It was breathtaking to witness the determination, intelligence and sheer hard work of its leaders Grainne Griffin, Ailbhe Smyth and Orla O'Connor, who mobilized people of all different backgrounds in the lead-up to the vote. They put the experiences of women and the needs of their country first.
"Their incredible tenacity and integrity and courageousness will be an inspiration for generations to come."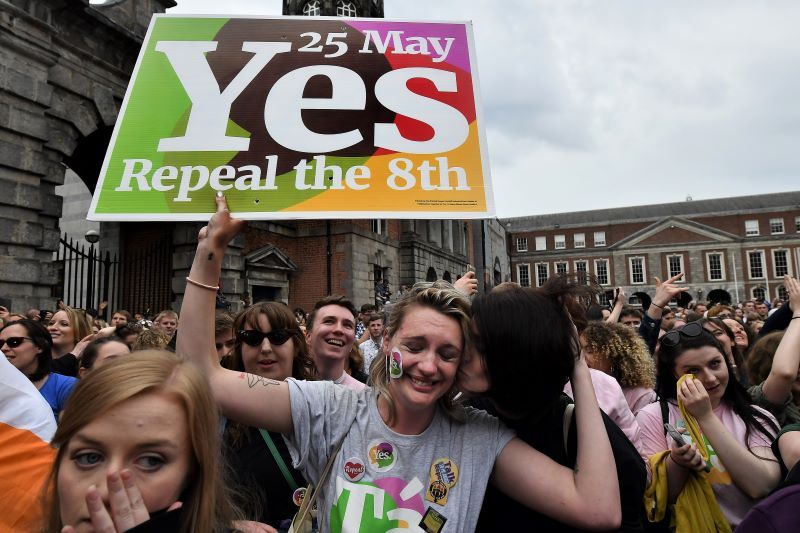 3
Read More: Abortion now legal in Ireland starting this week: I never thought I'd write that headline
Featured in the 'Icons' portion of the list, the three Irish women are in good company alongside the likes of Taylor Swift, Michelle Obama, and Spike Lee.