Oireachtas Rince na Cruinne (World Irish Dancing Championships) returns to Montréal, Canada for a second time this coming Sunday, April 2 through Sunday, April 9.
An Coimisiún Le Rincí Gaelacha (CLRG), the oldest and largest competitive Irish dance organization in the world, says over 2,500 Irish dancers from 23 nations - from Ireland to Argentina to Hong Kong - will take the stage at the 51st annual event beginning on Sunday.
Last year, the event was hosted in Belfast, Northern Ireland. It was a welcome return for competitors after the pandemic prevented the 2020 and 2021 events to not go ahead.
For this year's event, CLRG says Irish dancers from ages 8-47 will demonstrate their unique skill and athleticism, taking part in solo and céilí traditional Irish step competitions.
Oireachtas Rince na Cruinne is the highest level of competition within the CLRG organization.
This year's weeklong event, being hosted at the Palais des Congrès de Montréal (Montreal Convention Centre), is expected by attended by 10,000 spectators, CLRG said on March 28.
For the first time, the 2023 event will see the introduction of a new freestyle competition sponsored by global Irish dancing superstar Michael Flatley, who will be in attendance at this year's World Championships.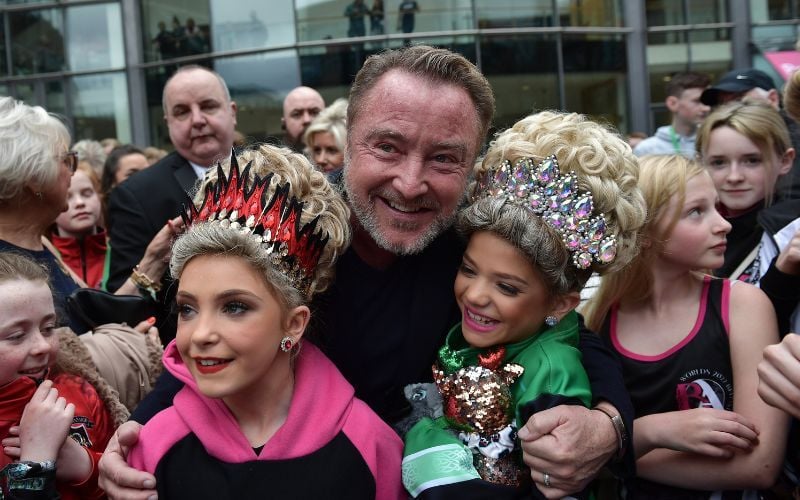 2
Commenting, a CLRG spokesperson said: "The World Irish Dancing Championships represents the very top level of competition in our unique dance genre.  
"The dancers have placed years of dedication and practice into achieving the level of skill required, and qualifying for the World Championships is an achievement in itself."
"All the traditional aspects of Irish dancing, fused with increasing athleticism and innovation will be on show.
"We anticipate a week of exciting competition, and I would like to take this opportunity to wish all those taking part the very best of luck and a most enjoyable time in the beautiful and unique city of Montréal."
Irish dance scandal
The 2023 World Irish Dancing Championships are set to take place as CLRG continues to grapple with its so-called 'feis fixing' scandal that erupted in October 2022. 
CLRG confirmed it had launched an investigation after a complaint, seen by IrishCentral and circulated on social media, implicated at least 12 Irish dance teachers and or adjudicators in asking for certain placements and favors before Irish dance competitions even began. Some of the favors requested were sexual in nature.
An independent investigation has since recommended that 44 cases be moved to "full disciplinary hearings" which are understood to now be in progress. The names of the people involved in the disciplinary hearings have not been made public by CLRG.
In February, an Irish High Court ruled that while CLRG's disciplinary process should proceed, one teacher and adjudicator, Amanda Hennigan, should have her suspension halted.
More recently, CLRG announced on March 16 that it has appointed global management firm Sia Partners to conduct a complete review of its organizational processes and structures following a competitive tendering process.
Sia Partners will undertake a strategic audit of CLRG's constitution, entire organisational structure, adjudication and competition rules and regulations, disciplinary procedures, and practices, in line with Motions 2 and 3 agreed at CLRG's December Extraordinary General Meeting (EGM.)
Sia Partners will begin work immediately with the goal of completing the full strategic review by early July.
CLRG said teachers will be fully involved in the strategic review, with their views and opinions sought to inform the audit and process and that in the following weeks, teachers will be asked to participate in surveys, virtual focus groups, and some face-to-face meetings with Sia Partners also attending a number of forthcoming CLRG competitions.