Well, 2019 was quite a year for news and with a brand new decade starting IrishCentral looks ahead to 2020 and what we expect to see in the news.
Climate crisis, Brexit shambles and Trump's impeachment - 2019 has been quite the year, and here at the IrishCentral offices we're not quite sure what to expect of 2020, a new decade full of possibilities.
We put our heads together to come up with some predictions for the top Irish and Irish American stories for 2020. 
For better or worse... here we go folks! 
United Ireland and Brexit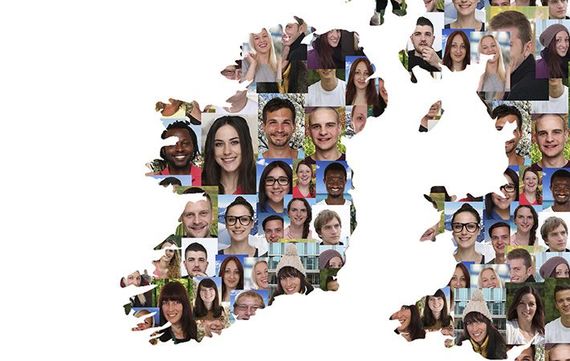 7
Brexit thus far has been a shambles and as Boris Johnson's government trundles towards yet another deadline (Jan 31), Ireland, and the world, holds its breath to see what the future brings for the United Kingdom, including Northern Ireland.
With trade talks in the UK set to last years, there's another matter which is now readily open for discussion - a United Ireland. While Sinn Fein pushes for a border poll as soon as possible, Fianna Fail and Fianna Gael both agree that to act to quickly would be a mistake. 
As the threat of violence in the North of Ireland is ever-present, planning, education, and understanding is what will be needed to find equilibrium, proper governance and peace in Northern Ireland.
If Brexit has taught us anything it's not to act rashly, especially when it comes to referendums. Let's remember how long the Good Friday Agreement took to come to fruition. 
Read more: IrishCentral looks back on 2019 and the most important Irish American stories
Saoirse Ronan to win an Oscar
7
Born in the Bronx, New York, to Irish parents, and raised in County Carlow, we think this year will be Saoirse Ronan's year to shine at the 92nd Academy Awards.
Ronan received her first Oscar nomination back in 2017 for her role in Atonement. Since then she's had the nod for her roles in Brooklyn and Ladybird but she's yet to go home with her own golden statuette. 
Already nominated for a 2020 Golden Globe for the Best Performance by an Actress in a Motion Picture (Drama) for her role as Jo March in Little Women, which was released on Christmas Day 2019, we feel like this will be Ronan's year to nab one of the coveted golden Oscars. 
The 2020 United States Presidential Election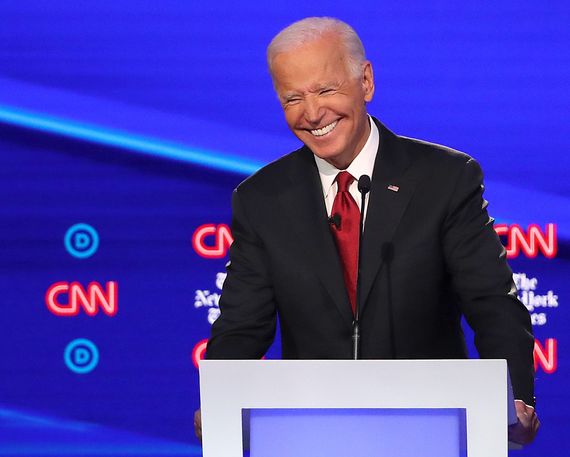 7
Donald Trump's presidency is something of a conundrum. As we ended 2019 Trump became one of only three US presidents to be impeached but he also tied with Barack Obama as the 2019 most admired man in the United States, according to the Gallup annual poll. Go figure.
On Nov 3, 2020, America will vote for a new President of the United States and here at IrishCentral towers, we think the only Democrat in the running to beat Donald Trump is Joe Biden. The latest poll by the Economist/ YouGov shows that Biden is the hot-tipped ticket for the Democrats. While the latest CNN poll shows that Biden could beat Trump by five points.
However, if the last five years in US politics have shown us anything, it is that nobody knows. It's sure to be an interesting ten months running up to the 59th Presidential Election in the United States. 
Climate crisis revolution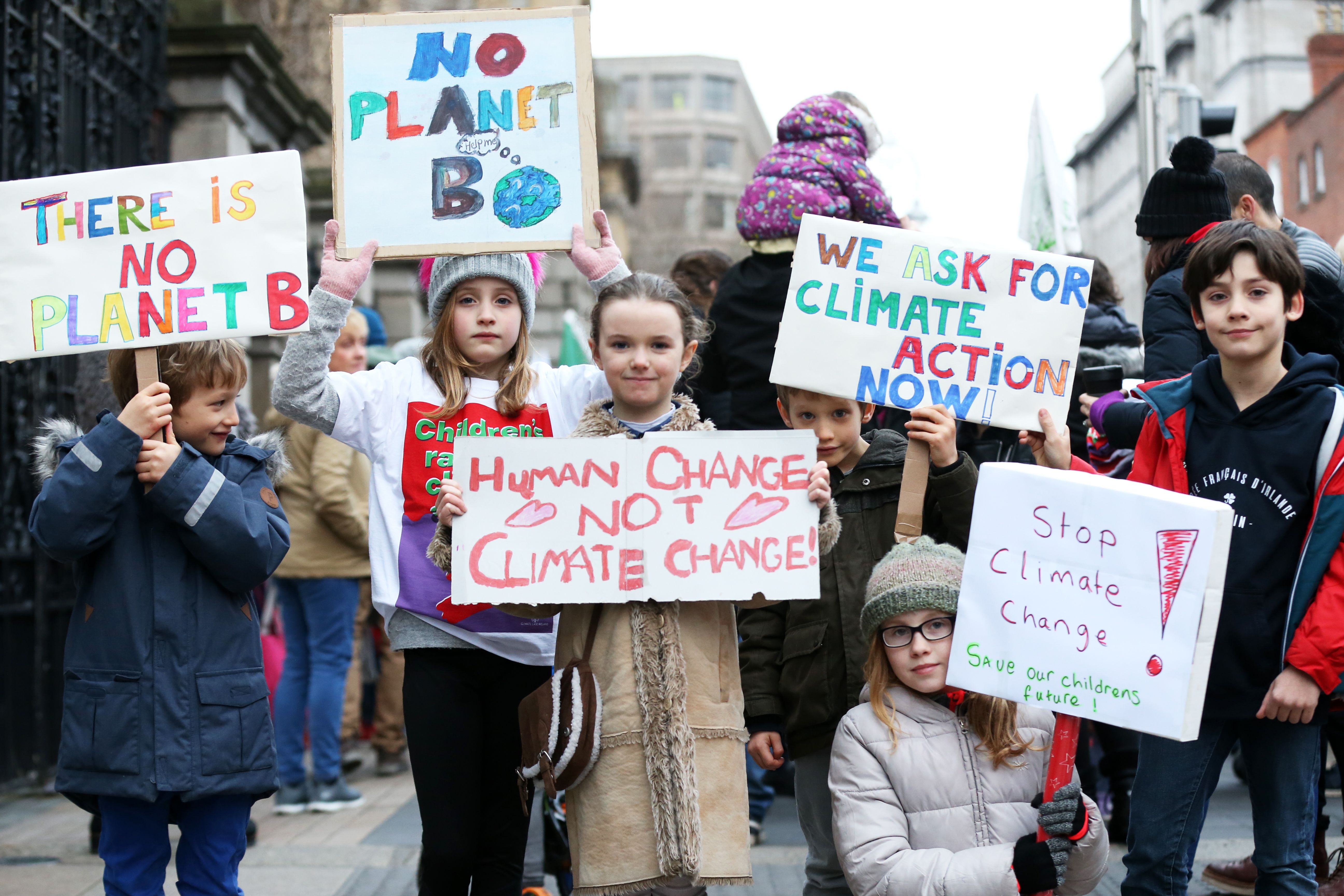 7
From climate strikes across the globe to Greta Thunberg's stirring words at the United Nation what's clear from 2019 is that the world has spoken - there is a climate crisis and the people want action.
Sadly what's been made blatantly obvious that while the public use keep-cups, recycle and try at every turn to ditch plastic the true actions needed must come from the powers that be. Governments and corporations must act before we see true change. 
In 2019, the concentration of carbon dioxide in the atmosphere hit record levels. The global average temperature in 2019 was about 1.1ºC above the pre-industrial period, which means the year is on course to be the second or third warmest year on record. 
Fires continue to ravage Australia with (as for Dec 21) 3 million hectares of land were destroyed, including 700 houses. In 2019 a staggering 900,000 hectares of forest was lost in the Amazon, the world's largest terrestrial carbon dioxide sink.
In Europe, 1,600 wildfires scorched the earth. That's more than three times the decade's average. And in June intense blazes were recorded in Siberia and the Arctic, stretching to the area of 100,000 football fields. 
What's true about the global climate crisis is time's up. The people want action and they're sure to keep shouting in 2020. 
Irish dance sexual abuse scandal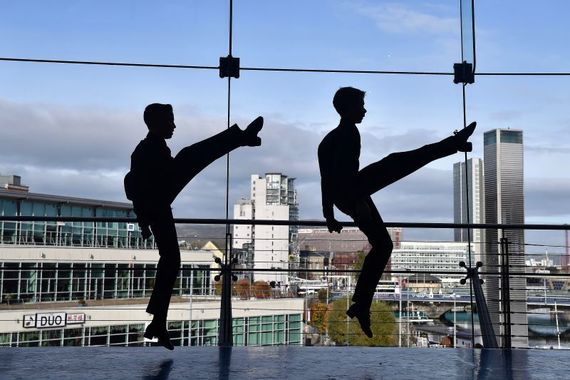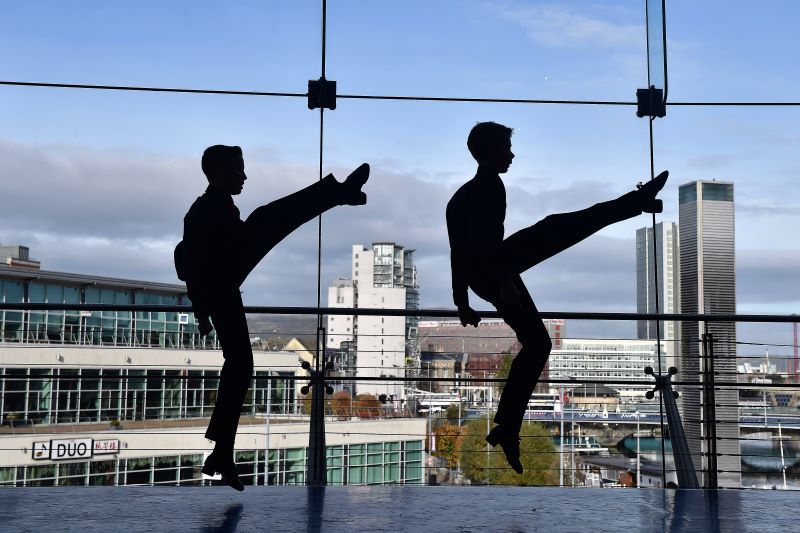 7
In 2019, IrishCentral had the sad duty of being the first news outlet to report on three shocking sexual abuse lawsuits filed in Bergen County, New Jersey. The lawsuits were filed as Irish dance teachers and parents began to express growing frustrations with the governing CLRG body.
As the story evolves and the Irish dance community continues to reach out it's our belief that this tragic story is far from over and in 2020 we'll continue to see brave victims throughout the Irish dance community step forward. 
If you have any information about the sexual assault allegations with the competitive Irish dancing community, you are urged to reach out to your local authorities immediately.
Fianna Fail win big in Irish election
7
It's expected that following the UK elections on Dec 12, 2019, an Irish election could well be called in the wake of Brexit, this spring. If the most recent polls are anything to go by it seems that Michael Martin and Fianna Fail could well usurp Fine Gael and take power in the Dáil (Ireland's parliament). 
According to the latest poll Fine Gael and Fianna Fail are now neck and neck. A Sunday Times/Behaviour & Attitudes poll published on Dec 22, 2019, showed support for Fine Gael is unchanged at 27% while Fianna Fáil's support has risen by two points from 25% to 27%.
TheJournal.ie also pointed out that a Sunday Business Post / Red C poll carried out in Nov 2019 showed that, at the time, Fine Gael, led by Taoiseach (Prime Minister) Leo Varadkar was at 30%. This suggests that Fine Gael's popularity is seriously slipping. 
The Dec 22 poll shows that Sinn Fein musters up just 20% of support, with labor at 6% and the Green Party also at 6%. 
Could it be that 2020 see Fianna Fail back on top? 
What do you make of our predictions? Did we leave anything out? Or did we get anything wrong? Let us know in the comments section below. 
Read more: Irish New Year traditions that span the centuries