Micheál Martin says Sinn Féin's approach to United Ireland border poll is "aggressive," while Matt Carthy says Fianna Fáil is trying to shut down a "legitimate" conversation
Fianna Fáil leader Micheál Martin told reporters ahead of the Dail's Christmas recess that while he does support a united Ireland, he does not anticipate a border poll in the coming years and that the focus, for now, should be on the restoration of Stormont and confidence in Northern Irish politics.
Read More: British election sees Northern Ireland's political landscape utterly changed
Martin said: "My position is very clear, and one of the objectives of the party since its foundation is for a united Ireland, but this is about the Irish people.
"One of our biggest achievements is the Good Friday Agreement, and now parties are trying to push the Good Friday Agreement aside.
"I was very clear at the outset of Brexit, I wasn't going to conflate Brexit with unity, and was very against the border poll which Sinn Fein put forward. I've been very clear not to mix up a border poll with Brexit.
"The poll itself should be the culmination of a developed understanding. I believe in an evolutionary pathway to this, rather than sudden."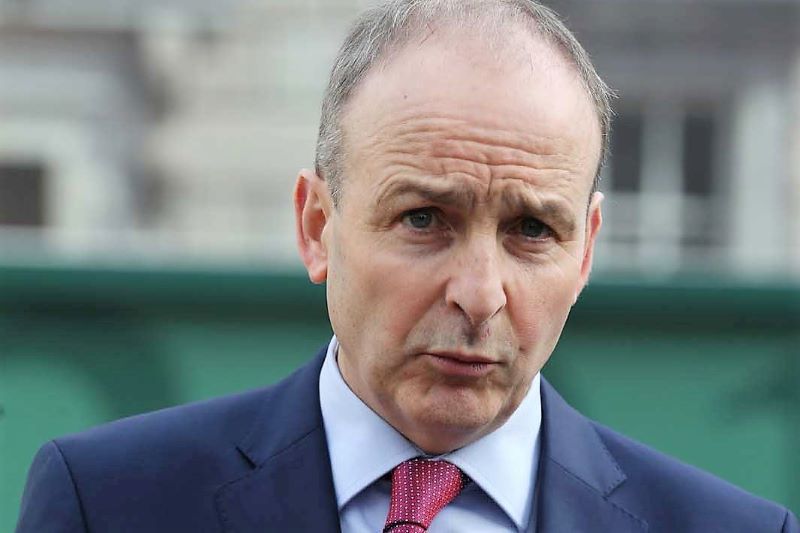 3
Martin went on to say: "I don't like the concept of the way that is being developed.
"Sinn Fein has started this, it's aggressive, it's perceived as threatening one community, the unionist community, the loyalist community and in my view, there is danger in how all of this has developed."
He added: "I'm interested in unifying people on this island but I want to do it logically and with agreement with people, and embracing people.
"I think the first phase is demonstrate you can work the parliament and the executive that's established by the Good Friday Agreement.
"I'm not giving Sinn Féin a free pass, I'm not talking about the next 10 years.
"In the absence of doing the hard work of governing, of being parliamentarians, they've got away with it for far too long and there's no excuse."
Dara Calleary, Fianna Fáil's deputy leader, echoed Martin's statements on RTE's Morning Ireland program on Monday: "It's far too premature [to discuss what would happen if there was a United Ireland poll in the next five years].
"Laying down strict timetables on that without building confidence, without confidence-building measures, without building politics or showing politics can work, that will not help the passing of a border poll. I'll make it clear I would like to see a united Ireland, but I want to see a united Ireland based on a united people."
Read More: Senator asks Irish government to start preparations for United Ireland, after British elections
Sinn Féin's response
In response to Martin's comments, Sinn Féin's Matt Carthy told RTE Radio One's Morning Ireland on Monday: "It's deeply disappointing the leader of a so-called Republican party would categorically rule out – as Micheál Martin has done – allowing the people of Ireland to choose their own future.
"If you believe as I do that a united Ireland will be a better country than a divided country, then you have a responsibility to work for it, and the rhetoric from Fianna Fáil to dismiss those of us who are striving to achieve a united Ireland built on the principles of the Good Friday Agreement is deeply concerning."
Carthy said it is "an absolutely legitimate and progressive aspiration" to be discussing a United Ireland in the near future.
"It's an aspiration that drives many people north and south," he said.
Carthy added: "You've a responsibility to work for it. Rhetoric of Fianna Fáil to dismiss those of us striving to achieve a United Ireland on the principles of the Good Friday Agreement is deeply concerning.
"It won't happen if we're the only ones, and we want others to get involved," Carthy said.
"Fianna Fáil is trying to shut down a legitimate and progressive conversation on the future of our country and they shouldn't be allowed to get away with it."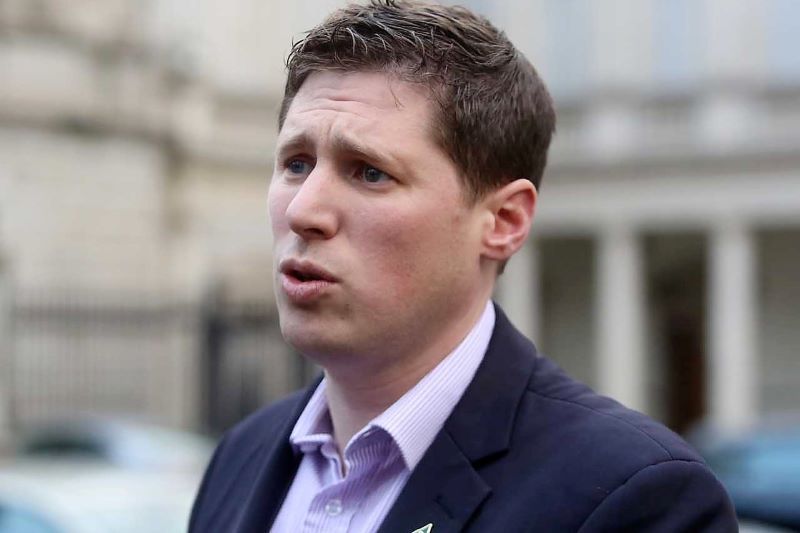 3
Read More: Nearly 80 percent of young people in Ireland in favor of United Ireland
"Utterly shameful"
Similarly, Sinn Féin TD Pearse Doherty wrote: "Micheál Martin's remarks this morning are utterly shameful.
"At key moments during Brexit negotiations and in attempts to re-establish the northern institutions the positions of Fianna Fáil representatives and their leader have more closely mirrored those of the DUP than the position of Irish Republicans and Nationalists. We see that here again.
"Whilst Fianna Fáil occasionally pays lip service to its Republican roots, it has long since gave up any notion of bringing the Republic proclaimed in 1916 to fruition and has, under Micheál Martin's leadership in particular, become the party of gombeen men that Mellows foretold would accept partition. 
"It has become the 'Anti-Republican' Party by its deeds and actions.
"At a time when the demand for Irish unity is growing, it is time for the Irish government to begin meaningful engagement with the British government to arrange a date for a referendum on Irish unity in the north within five years - as well as putting in place plans for a referendum in this State; in line with the provisions of the Good Friday Agreement.
"There is nothing radical about any of this.
"A referendum on Irish unity is expressly provided for in the Good Friday Agreement; an agreement that was endorsed by the people of this island, north and south, overwhelmingly over 20 years ago.
"It is time the people had their say and it's time we started planning for their verdict." 
Read More: Irish politician bets on a United Ireland within 5 years