News of family drama leaves some wondering about Biden's potential candidacy
The race for the Democratic nomination for the US Presidential election in 2020 is becoming more crowded every week.
Read More: US Presidential Election 2020 - the year of the women
Sen. Bernie Sanders, Sen. Amy Klobuchar, Sen. Elizabeth Warren, Sen. Cory Booker, Sen. Kamala Harris, former Mayor of San Antonio Julian Castro, Rep. Tulsi Gabbard, former W. Va. state Sen. Richard Ojeda, former Rep. John Delaney, author Marianne Williamson, and former tech executive Andrew Yang have all announced their intentions to seek the Democratic nomination for 2020.
But one notable politician has yet to throw his name into the race: Joe Biden.
Rumors have been swirling about a potential presidential run for the former Vice President seemingly since the 2016 US Presidential election, which saw Donald Trump elected to office.
Biden, however, has remained tight-lipped about plans for 2020.
Read More: Irish America rejects Trump by 18 points in midterm elections
Earlier this week it was revealed that some "dirty laundry" from Biden's family could potentially derail the Irish American's White House dreams.
In a column for the New York Times, Maureen Dowd touched upon the family drama that sometimes surrounds the Biden family, particularly how Biden's son Hunter became romantically involved with his late brother Beau's widow Hallie. 
While Joe and Dr. Jill gave their blessing to Beau and Hallie's coupling, Hunter's ex-wife Kathleen asserted during divorce proceedings that Hunter spent excessive amounts of money on "drugs, alcohol, prostitutes, strip clubs, and gifts for women with whom he has sexual relations."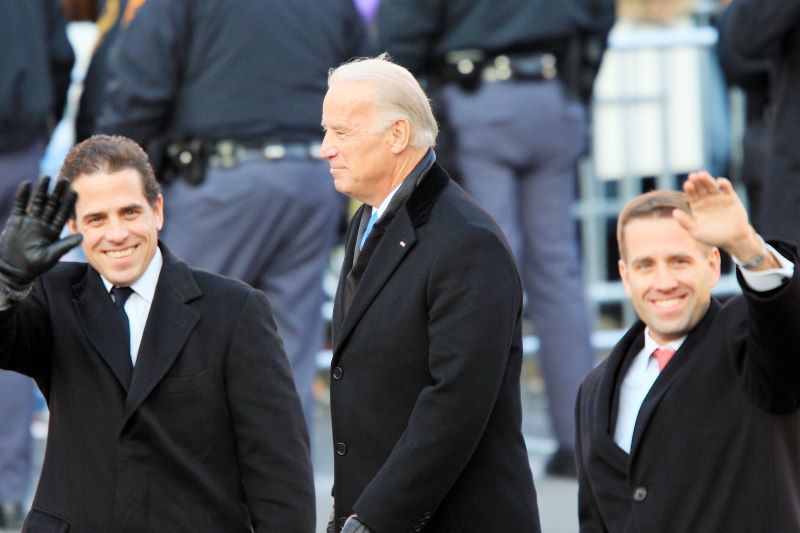 2
Read More: Joe Biden wants the White House - that much is clear
Now, some sources are saying the family drama could be the perfect fodder for an opposing candidate to tarnish the former Vice President's persona.
So - what do you think? Will Joe Biden run for president in 2020? Let us know in our survey below:
Let us know in the comments how you think the Democratic nomination process will pan out for 2020.