If the Democratic Party make Elizabeth Warren their presidential candidate in 2020 I believe she will lose to Donald Trump. Likewise with Bernie Sanders.
A new poll by Suffolk University shows Warren leading the pack in New Hampshire over Irish American Joe Biden by 26 percent to 20 percent, with Bernie Sanders way back on 13 percent. Cory Booker had ten percent while former Massachusetts governor Deval Patrick had eight percent.
The Democrats can simply not afford to pick the wrong candidate in 2020 and I think Bernie Sanders and Elizabeth Warren are big losers if they run against Trump.
The scary thing is that combined they have 39 percent, a winning margin in any contested primary if one drops out.
Trump will eat them for breakfast, reignite the red scare, claim they will allow ISIS members to flood into America and that they will crash the economy. He will label them communists.
Read more: Bernie Sanders wrote to Margaret Thatcher about the IRA hunger strikers
3
They are both too far left for a country that prefers center-right leaders which is what many of the voters thought they were getting with Trump before he bolted to the far-right like a startled stallion.
In 2020, there exists a massive opportunity to restore sanity and bring the country to the middle with a political centrist and healer rather than a strident left-wing chorus. Warren seems a poor national candidate, too. She's academic and preachy and it's hard to see her warmth or magnetism so far in her political career.
Bernie Sanders will be 79, too old to be president.Yes, I know Irish Joe will be 77 but he makes up for it with his vast government experience. Bernie's bare cupboard when it comes to legislation passed is evident.
We should think Conor Lamb when next Democrats get to choose a candidate, not the man himself but his policies. The newly elected member of Congress from the Pittsburgh area showed how a candidate who fits a community is a far better bet than a dogmatic left-wing one.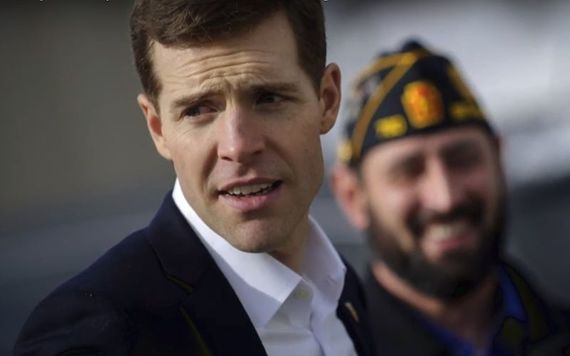 3
He stood up for traditional Democratic values, including no cuts to social security, Medicare or Obamacare and added policies on gun control and coal mining that were popular with his local base. He also cut himself off from Nancy Pelosi, who is becoming a Hillary Clinton-type figure, demonized so much that the real person has become lost. Alas, she is bad news for Democrats
The result for Lamb was spectacular. He overturned a 19 percent Trump victory in that district. Across the country, Dems have shot up an average of 14 points in support in all races they have contested.
The lesson is don't blow it, for November and up to the 2020 White House race.
Don't kid yourself: Trump will be tough, with a cult-like following and strong grassroots, not to mention a fatal flaw among rivals of underestimating him.
Just ask Hillary or Jeb or Marco about that. If the Democrats pick the wrong woman/man he will eat them for lunch.
Do you think Elizabeth Warren would make a good candidate? Let us know your thoughts in the comments section, below.