United States Senator Bernie Sanders will visit Ireland for the first time on June 4 when he will address the Dalkey Book Festival.
"It is an extraordinary privilege for the Dalkey Book Festival to host Bernie Sanders," festival director Sian Smyth told RTÉ, "We are truly delighted to bring him to Ireland for the first time. He is an iconic political figure of our time, a stunning orator and, with such turmoil in the US and globally, we are very much looking forward to hearing his thoughts and insights."
The 75-year-old Socialist will be talking about his new book 'Our Revolution: a future to believe in,' which sets out his beliefs on reining in Wall Street, free higher education and universal healthcare.
Tickets cost €15 ($16) and include a copy of the book;  Sanders will be in conversation with economist David McWilliams and the event will take place at the Bord Gáis Energy Theatre.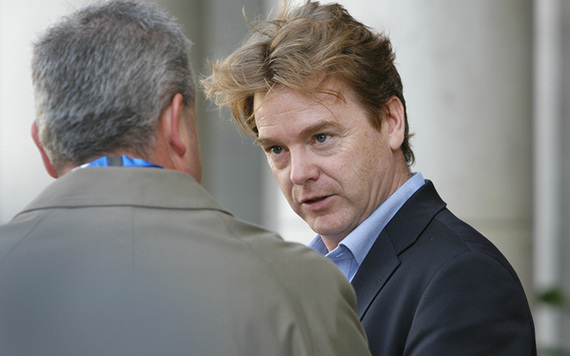 2
Even though this will be Sanders' first time in Ireland, he has a prior interest in Irish politics. In 1981, when he was mayor of Burlington, VT, Sanders wrote a letter to Margaret Thatcher protesting at the British Government's treatment of the hunger strikers.
"We are deeply disturbed by your government's unwillingness to stop the abuse, humiliation and degrading treatment of Irish prisoners now on hunger strikes in Northern Ireland," the then-Mayor wrote.
"We ask you to end your intransigent policy towards the prisoners before the reputation of the English [sic] people for fair play and simple decency is further damaged in the eyes of the people of Vermont and the United States."
He was also on the mailing list for Vermont Committee for Irish Human Rights.
Read more: Bernie Sanders wrote to Margaret Thatcher about the IRA hunger strikers
H/T: RTÉ