Four women have already declared White House runs in 2020, making it by far the most gender-balanced race ever with likely more women to come.
The fact is that three of the four who have announced have a real shot at this stage.
Kamala Harris, the California senator, is the 3-1 favorite, according to PaddyPower.com, to be the next presidential nominee for the Democratic Party.
It is easy to see why.  African American and Indian, she reflects an ethnic diversity many Americans are desperately seeking as they want to move away from Trump's white bread America.
Harris has actually more Indian connections than black.  She was raised by her late mother, an Indian immigrant who became a physician. She attended Hindu temple as a child.
Read more: This Irish American politician rules himself out for 2020, backs Beto O'Rourke
Her father, an economics professor at Stanford, was not around much. Her name comes from the Indian word for lotus plant.
Harris is highly qualified, having served as San Francisco district attorney, California state attorney general, and current U.S. senator.
She has got off to a fast fundraising start, and the massive crowd in Oakland, California where she officially launched her bid on Sunday shows that there is an energetic and committed base behind her candidacy.
Harris also has two huge pluses in the early going.  South Carolina will be the fourth primary contest after Iowa, New Hampshire, and Nevada. The Democratic electorate there is overwhelmingly black, perfect ground for a woman of color.
Then a huge event in her favor is California's moved up primary which will be next after South Carolina on Tuesday, March 3.  After years of irrelevance, Golden State Dems took their revenge and moved their voting day up to the 3rd which will be dubbed Super Tuesday.  States voting that day will be Alabama, California, Massachusetts, North Carolina, Oklahoma, Tennessee, Texas, Vermont, and Virginia.
As a California senator, Harris can be expected to do very well in her home state. She will also likely do very well in southern states such as Alabama where the black vote predominates.
Read more: Two years in the reality of Donald Trump the unready is grim
Though still a relative unknown nationally, Harris certainly has the ethnic background, the gender, and the charisma to go a very long way. She reflects the rainbow makeup of the Democratic Party better than almost anyone in the field.
Senator Elizabeth Warren will also be formidable. She speaks best to the disenfranchised wing of the party, still mad as hell at Wall Street excesses.
4
She has let Donald Trump get under her skin, though, over her claim of Indian ancestry which is dubious, to say the least.  Trump would welcome a joust with her anytime over Harris.
Kirsten Gillibrand has politics in her blood. The New York senator is a granddaughter of Irish American Polly Noonan, a party boss in Albany New York, an almost unheard of role for a woman to play.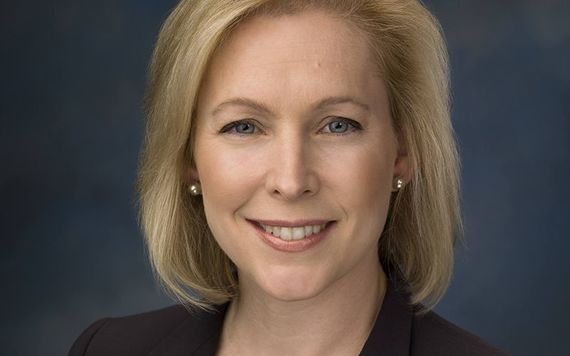 4
Gillibrand was essentially gifted Hillary Clinton's Senate seat and was widely seen as a protégé, but she destroyed that karma when lashing out at the Clintons in recent times over how Hillary handled her husband's excesses.
Then there was her immediate decision to demand Senator Al Franken's resignation at the height of #MeToo for behavior which was lamentable but never rose to the level of a Kevin Spacey or Harvey Weinstein.
Finally, there is Tulsi Gabbard, a Hawaiian House representative who has a knack for publicity, but little else is known about her.  At age 37 she is likely too low on the experience factor.
4
A real contender would be Minnesota Senator Amy Klobuchar, who impressed many during the Brett Kavanagh Supreme Court hearings. She has not firmly indicated that she will run, however.
Right now Harris looks a worthy frontrunner. She invokes much of the old Obama affection among Democrats, but she has a long way to go to prove she can emulate him.
Who would you like to see run in 2020? Is America ready, yet, for a woman to be in the White House? Let us know in the comments section below. 
Read more: Irish American Congressman leads the US charge against post-Brexit Irish border