President John F. Kennedy, the first and only Catholic U.S. president, joined the Knights of Columbus soon after returning from service in the Navy during World War II and remained an active member for nearly 20 years, until his assassination in 1963.
KOC, a philanthropic social group founded in 1882, is the world's largest Catholic fraternal organization. It has 2 million members who have raised more than $1.5 billion for charity in the past decade.
Yet this is the organization now been trashed by two Democratic senators, Kamala Harris of California, who has presidential ambitions, and Hawai's Mazie Hirono.
They were questioning the right of Judge Brian C. Buescher, a KOC member, to serve as a judge in the United States District Court for the District of Nebraska.
Harris demanded of Buescher: "Were you aware that the Knights of Columbus opposed a woman's right to choose when you joined the organization?" Having joined the group at age 18, it was hardly an issue foremost in his mind, I'm sure.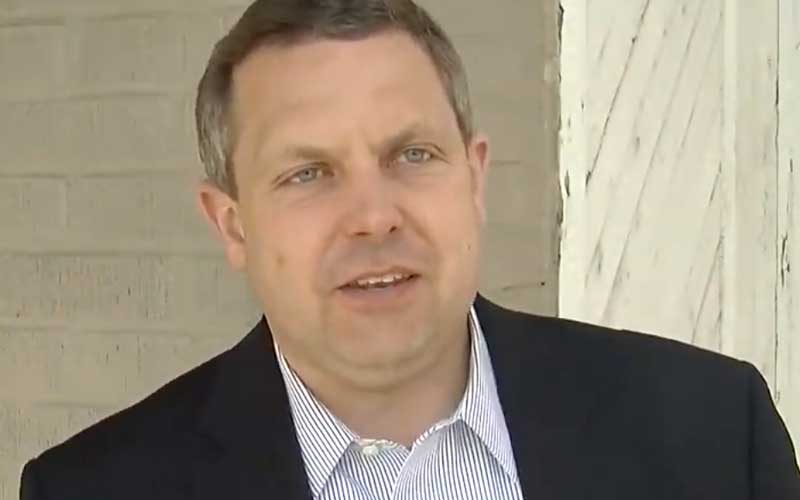 2
Hirono stated that KOC opposed marriage equality when there was a referendum on it in California in 2008, when it passed with a 52 percent vote in favor.
As a Catholic organization against same sex marriage that is hardly surprising. Worth noting though that Barack Obama opposed gay marriage at the time, so did President Bill Clinton and wife Hillary.
Read More: How I came home to the Catholic Church thanks to my kids
Hirono asked Buescher if he would end his membership with KOC to "avoid any appearance of bias" and "recuse [himself] from all cases in which the Knights of Columbus had taken a position."
"If confirmed, I will abide by the Code of Conduct of United States Judges and will not affiliate with any organization in violation of the Code," Buescher said, adding that the KOC "does not have the authority to take personal political positions on behalf of all of its approximately two million members."
Supreme Knight Carl Anderson on religious liberty and #KofC: "Simply put, our positions are now, and have always been, Catholic positions." Read more of his message to Knights around the world: https://t.co/659Y5g6bLs pic.twitter.com/PPrVz4E3CT

— Knights of Columbus (@KofC) January 3, 2019
The Catholic News Agency reported that Harris criticized the KOC as an "all-male society" that "opposed a woman's right to choose" and "marriage equality."
She asked Buescher if he knew that "the Knights of Columbus opposed marriage equality when [he] joined the organization."
"I do not recall if I was aware whether the Knights of Columbus had taken a position on the abortion issue when I joined at the age of 18," Buescher wrote.
Buescher said his personal beliefs would not affect him as a judge.
"If confirmed, I will faithfully apply all United States Supreme Court and Eighth Circuit Court of Appeals precedent on all issues, including Roe v. Wade," Buescher wrote.
Read More: Why hasn't there been a Catholic President since JFK?
Sen. Hirono and Harris are imposing their own religious test on judicial candidates in clear violation of the constitution. Buescher is perfectly entitled to belong to the Knights as Kennedy was. Whatever happened to freedom of religion?
Taking it to its logical conclusion, Harris and Hirono would bar any Catholic from serving as a judge. This is bigotry and anti-Catholicism at its worst and the two senators should be ashamed of themselves.
Al Smith, the first Catholic to have a legitimate shot at the White House was a Knight. So was Vince Lombardi, the NFL great, and Babe Ruth, the greatest slugger ever. Should they be disowned too?
Harris has just managed to get off on the wrong foot completely with Catholics who form a critical voting group in 2020. One can only wonder what they will make of this in Ohio and Pennsylvania.
Not much I'd say.