US President Joe Biden's visit to Ireland joins the pantheon of some memorable state visits to Ireland since JFK first worked his magic on the Irish in 1963.
Then came the most politically sensitive one with Bill Clinton creating momentum for peace in 1995 and now Biden, whose sheer joy during the length of his stay endeared him immediately to the Irish people.
There were many cynics who believed the latest state visit would be shamrockery, full of pomp and circumstance without real substance, but they were simply wrong.
Biden threw his heart, soul, and spirit into the visit, making clear it was a trip like no other for him. In the process, he elevated Ireland's stature and left English critics in foul fettle, saying Biden had snubbed them.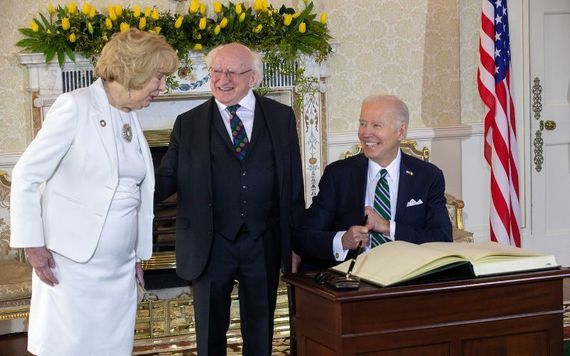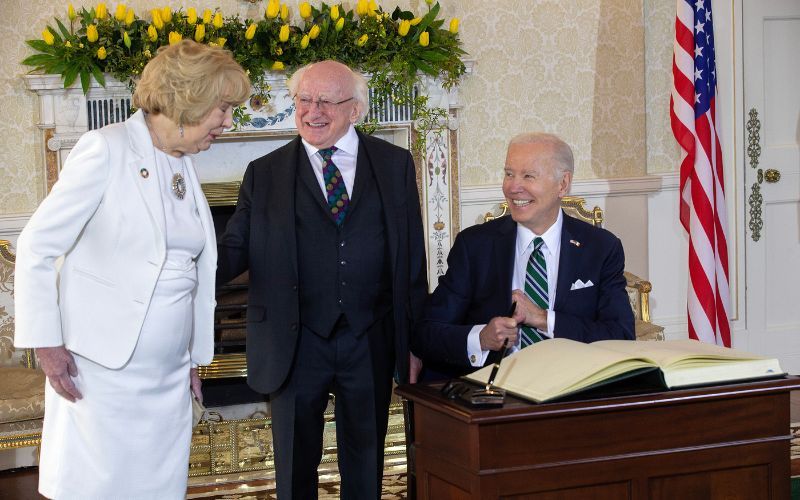 4
That may well be true, but there was a good reason for Biden to make clear his own personal allegiance, history, and cultural heritage which is Irish first and foremost. Why shouldn't he?
The president has made it plain as far back as 1986, when he gave his first Irish interview to our sister publication Irish America Magazine, that his love of his Irish heritage was one of the fundamental cornerstones of his life.
He has now made that even clearer with his unheard-of four-day visit to Ireland where his clear affinity with the people was everywhere evident.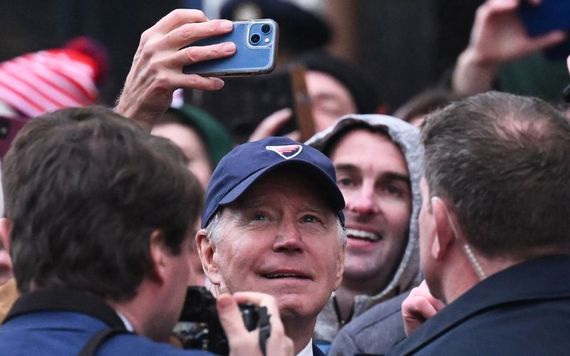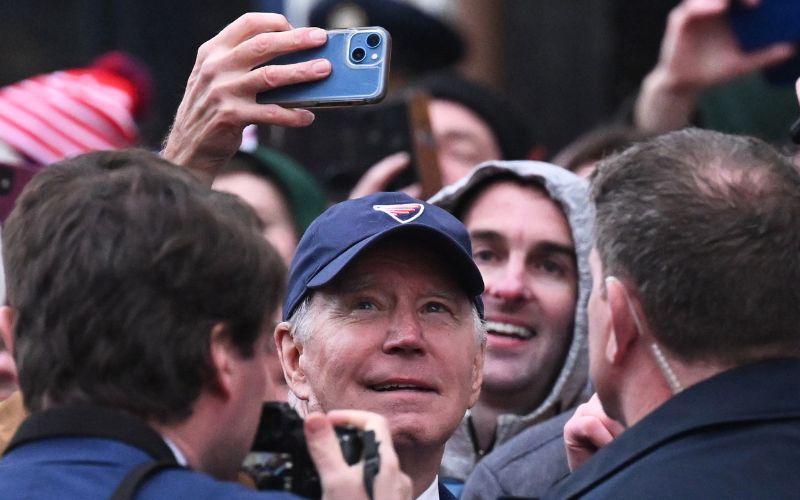 4
If the British did not like that reality – and they didn't – Biden did not particularly worry or care. The shenanigans over Brexit, with the attempt by successive British leaders, most notably Boris Johnson, to use the Good Friday Agreement as a pawn in the Brexit dispute, had not gone down well with Biden, who had even sent a demarche letter to the British Embassy in Washington warning that the agreement was not negotiable.
The Irish for once had the upper hand. The upper crust of British society, of course, reverted to Famine era cartoons and jibes. The worst was a cartoon on the front page of The Times of London portraying Biden as a beer-swilling galoot dressed like a leprechaun. 
But whatever, the Irish were keen to celebrate and pay homage to a president returning to his ancestral land. He was cheered from pillar to post.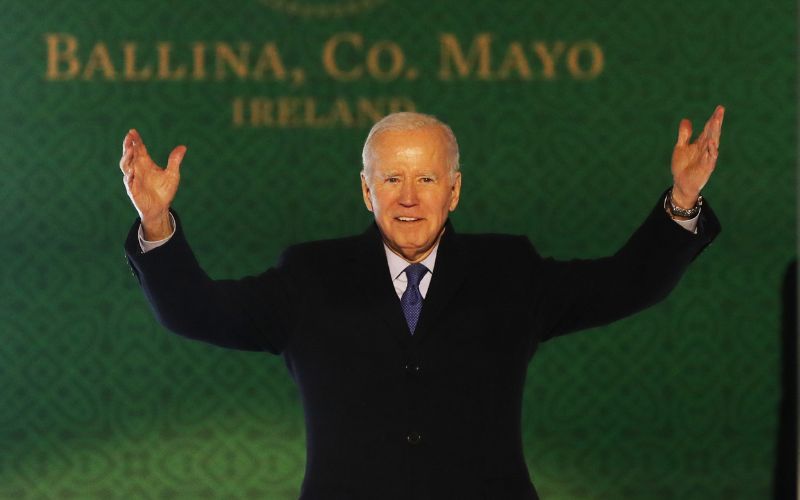 4
Those cheers were richly deserved. In a sweeping visit that took him north and south and east and west throughout Ireland, he won the hearts of an often cynical nation that intently listened with increasing joy and pride as the Irish American hit the right note of humility, caring, pride, and sheer joy at his amazing reception. 
Even the president's recycled jokes and family aphorisms played very well on this occasion. There is a natural warmth to Biden as well as an air of authenticity that is rare in modern-day politics. And the Irish sensed it.
He is a throwback to an older era of American politics when Irish ethnic pride brought you a long way. That Irish essence brought Biden back to Ireland in triumph. It was a fortunate wind that finally brought him back home.
*This column first appeared in the April 19 edition of the weekly Irish Voice newspaper, sister publication to IrishCentral.