Irish American Congressman Brendan Boyle proposed the amendment that now awaits consideration in the Senate
Legislation proposed by Congressman Brendan Boyle to double the US commitment to the International Fund for Ireland has passed through the House and now waits for consideration in the Senate.
Read More: Irish American Congressman leads the US charge against post-Brexit Irish border
On Wednesday, the House of Representatives passed H.R. 2407, a House Appropriations package including the Fiscal Year 2020 State, Foreign Operations Appropriations Act.
Included in the package was an amendment from Pennsylvania Democratic Congressman Brendan F. Boyle which seeks to increase the American contribution to the International Fund for Ireland from $750,000 to $1.5 million.
Read More: Irish American politicians team up to fight for voters' rights
In a statement, Congressman Boyle said: "I am pleased that my amendment has passed on the House floor today at this critical juncture."
"I advocated for increased funding for the International Fund for Ireland because their work has become increasingly important. Brexit will have significant consequences for the island of Ireland. The border is in danger of, once again, becoming a significant barrier, physically and psychologically, to harmonious relationships that have been delicately fostered over the past few decades."
He added: "Over the years, the United States has consistently reaffirmed its commitment to help create a strong and peaceful society on the island of Ireland, and our continued involvement is important for maintaining that peace. I am encouraged that my fellow Members of Congress supported my amendment to increase funding to the IFI and continue their support for peace throughout the island. The Good Friday Agreement was just the start of the creation of peace and reconciliation on the island of Ireland, not the end."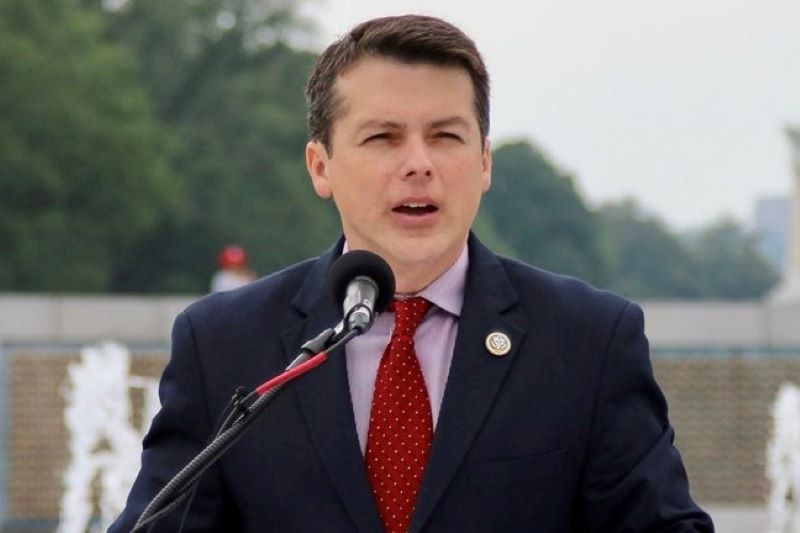 2
Read More: Exclusive: Irish American Congressman Brendan Boyle on keeping our immigrants safe
Democratic Congressman Boyle, whose father is from the Gaeltacht region in Donegal and his maternal grandparents are from Co Sligo, sits on the Friends of Ireland caucus, which is co-chaired by Congressman Richard Neal.
Dad immigrated to America when he was 19. Spent the next 50 years working in a warehouse and as a custodian. This week he attended the swearing-in ceremonies of both of his sons. Both @RepKevinBoyle and I know we wouldn't be where we are without his hard work & sacrifice. pic.twitter.com/7yXRkBjaFH

— US Rep Brendan Boyle (@RepBrendanBoyle) January 4, 2019
The International Fund for Ireland, created in 1986, is an independent organization that supports economic regeneration and social development projects in areas most affected by the decades of violence in Northern Ireland.
You can learn more about the IFI in this video:
What do you think about the US increasing its commitment to the International Fund for Ireland? Let us know in the comments