Michael D'Arcy slams Boris Johnson's suspension of Parliament as "military dictatorship"
Boris Johnson has been likened to Oliver Cromwell by one Irish politician in the wake of the Prime Minister's decision to prorogue Parliament in the lead up to Brexit.
Read More: Boris Johnson gets approval to suspend Parliament ahead of Brexit deadline
According to The Irish Independent, Michael D'Arcy, Ireland's Minister of State at the Department of Finance, responded in a since-deleted tweet to the news of Johnson suspending Parliament:
"Today's decision is perhaps the most anti democratic decision since the Protectorate government, which Oliver Cromwell set up, was established. This was a military dictatorship. Cromwell dismissed his Parliament when they disagreed with him."
4
On Thursday, Ireland's Minister of State for European Affairs Helen McEntee said D'Arcy's tweet was "not reflecting Government policy."
McEntee admitted D'Arcy's tweet was reflective of the "frustration that many people have here," but added: "The fact again we are seeing changes in the UK while throughout all of this we have tried to remain consistent and calm…but this is not Government policy and my understanding is that the tweet was removed."
D'Arcy was responding to Prime Minister Boris Johnson's Wednesday announcement that he will prorogue, or suspend, British Parliament for five weeks from early September through October 14. The suspension of Parliament drastically cuts time lawmakers will have to negotiate a deal ahead of the Brexit October 31 deadline.
The Irish backstop, or the mechanism built into the current iteration of the Withdrawal Agreement to prevent a hard border returning to the border of Ireland, remains the main hold up in Brexit negotiations. Johnson, who only became Prime Minister earlier this summer in the wake of Theresa May's resignation, has slammed the backstop as "undemocratic," but has also vowed to "deliver" Brexit on October 31, deal or no deal.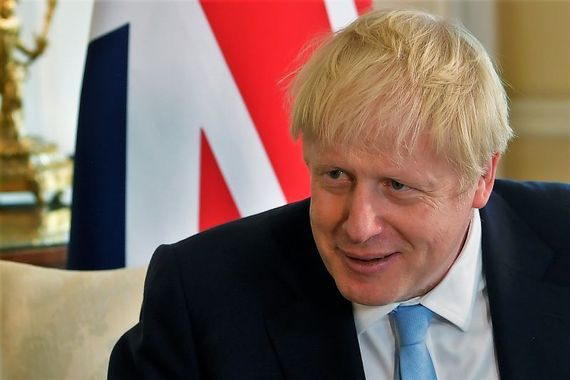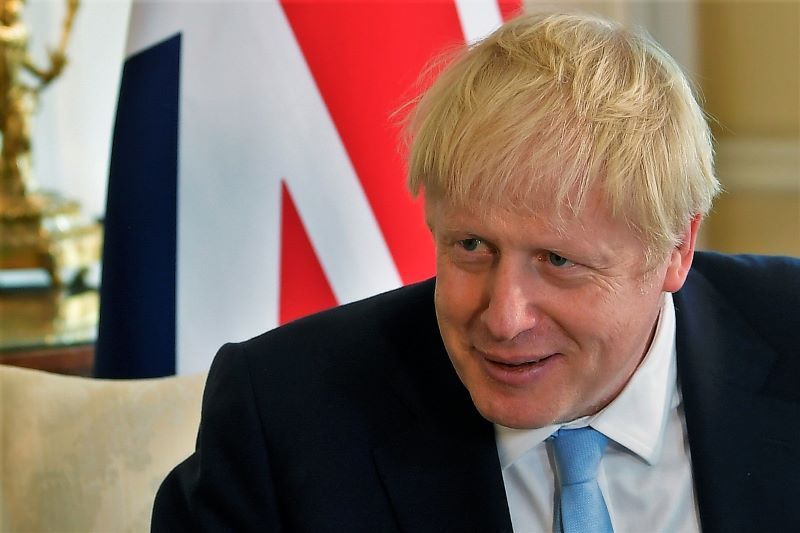 4
Read More: How to pass Brexit - the Northern Ireland problem
Ireland's Tanaiste Simon Coveney was in Paris meeting with the UK Brexit Secretary Steven Barclay when the news of the prorogation of Parliament next month broke.
Coveney told reporters afterward: "My reaction is that this is a matter for the British Parliament."
"My focus is on trying to find a way of getting a deal that's consistent with the commitments that the British government has made over the last two years to Ireland and the European Union."
He added: "It's hard to tell how the British political system will respond to that and really that's a matter for parliament," he said.
"I've always been careful not to get involved in the parliamentary business of Westminster."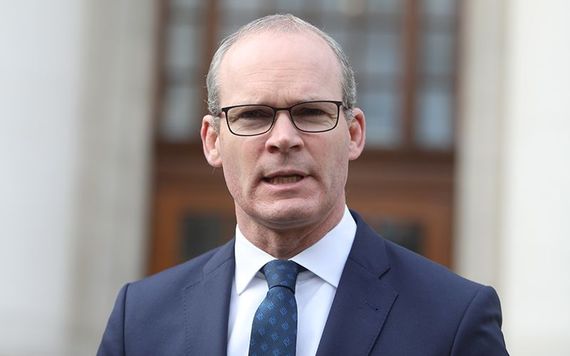 4
Read More: Irish told to prepare for no-deal Brexit and hard border
Eamon Ryan, the leader of Ireland's Green Party, said that the Dáil [Ireland's Parliament] should be recalled: "We cannot control the increasingly fraught developments in Westminster but we should have the Dáil in session to make sure that our response is debated in full."
I am asking @LeoVaradkar to use his powers under standing order 26 to initiate an early return of the Dail. We need to debate what is happening with Brexit and have full transparency in our response to the evolving crisis in Westminster. pic.twitter.com/bTtzkoYIYz

— Eamon Ryan (@EamonRyan) August 28, 2019
In response, Paschal Donohoe, Ireland's Minister for Finance, told RTE: "I'm sure the Government will consider seriously the request," adding that the Irish government would be open to "any kind of engagement the opposition want on this issue."