Firm Brexit warnings have been issued by two of Ireland's leading government ministers as the Halloween deadline approaches with Britain apparently intent on prompting disaster.
The warnings from Justice Minister Charlie Flanagan and Tanaiste Simon Coveney came following a weekend where British Prime Minister Boris Johnson met European Council President Donald Tusk at the G7 Summit in France and made no progress in breaking the Brexit impasse.
Read more: Join Britain in its Brexit farce, or stand back and watch it explode?
Johnson and Tusk had a 25-minute meeting on the fringe of the G7 Summit in Biarritz. Afterward, Flanagan predicted a no-deal Brexit would be disastrous, with Johnson and his cabinet of hard Brexiteers heading straight for the October 31 deadline "come what may."  Coveney warned businesses to prepare for a no-deal.
4
After Johnson repeated his demand to Tusk to drop the backstop -- designed to avoid a hard border in Ireland -- Flanagan gave his assessment of how negotiations will go over the coming weeks.
He told WLR FM local radio in Waterford, "There's a big challenge here.  So there's a lot of work to do.
"A no-deal Brexit will be disastrous for the U.K. in particular.  It will be very bad for Ireland. It will be very bad for the European Union and we need to do everything we can to avoid it."
Coveney said the indications are that there were "certainly no big breakthroughs" after the Johnson/Tusk meeting.
Coveney added, "We still don't have the outcome that we're looking for which is a deal to prevent a no-deal Brexit.
"So the message from the Irish government to everybody who's linked to Brexit – which most businesses in the country are – is to prepare for a no-deal."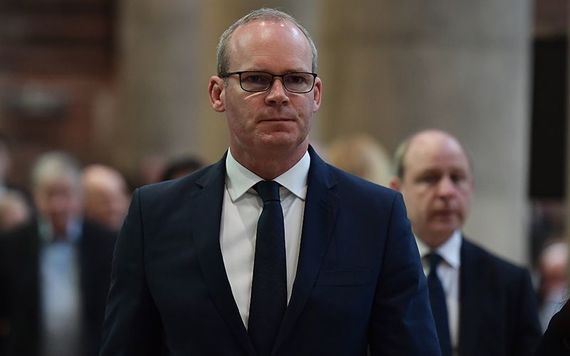 4
His alert came as a report for the cross-border body InterTradeIreland said that only six percent of the 20,000 cross-border traders on the island of Ireland are prepared for cash-flow issues in the event of a no-deal Brexit.
In Biarritz, Johnson said that if Britain leaves the EU without a deal, it will no longer legally owe the £39 billion sterling divorce bill agreed by his predecessor, Theresa May.
But EU chiefs maintained that settling accounts were essential to the start of any new trading relationship after Brexit.
Before the G7 summit, Tusk urged Johnson not to go down in history as "Mr. No Deal," but the British premier later told Sky TV, "The people who are going to be responsible for no-deal are not in the U.K."
He later said he's "marginally more optimistic" about getting a Brexit deal but he insisted there would have to be what he called a "backstopectomy."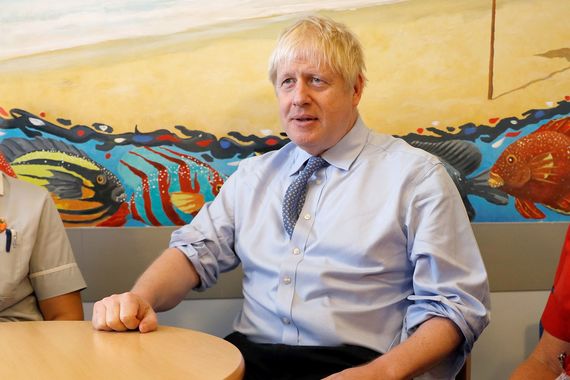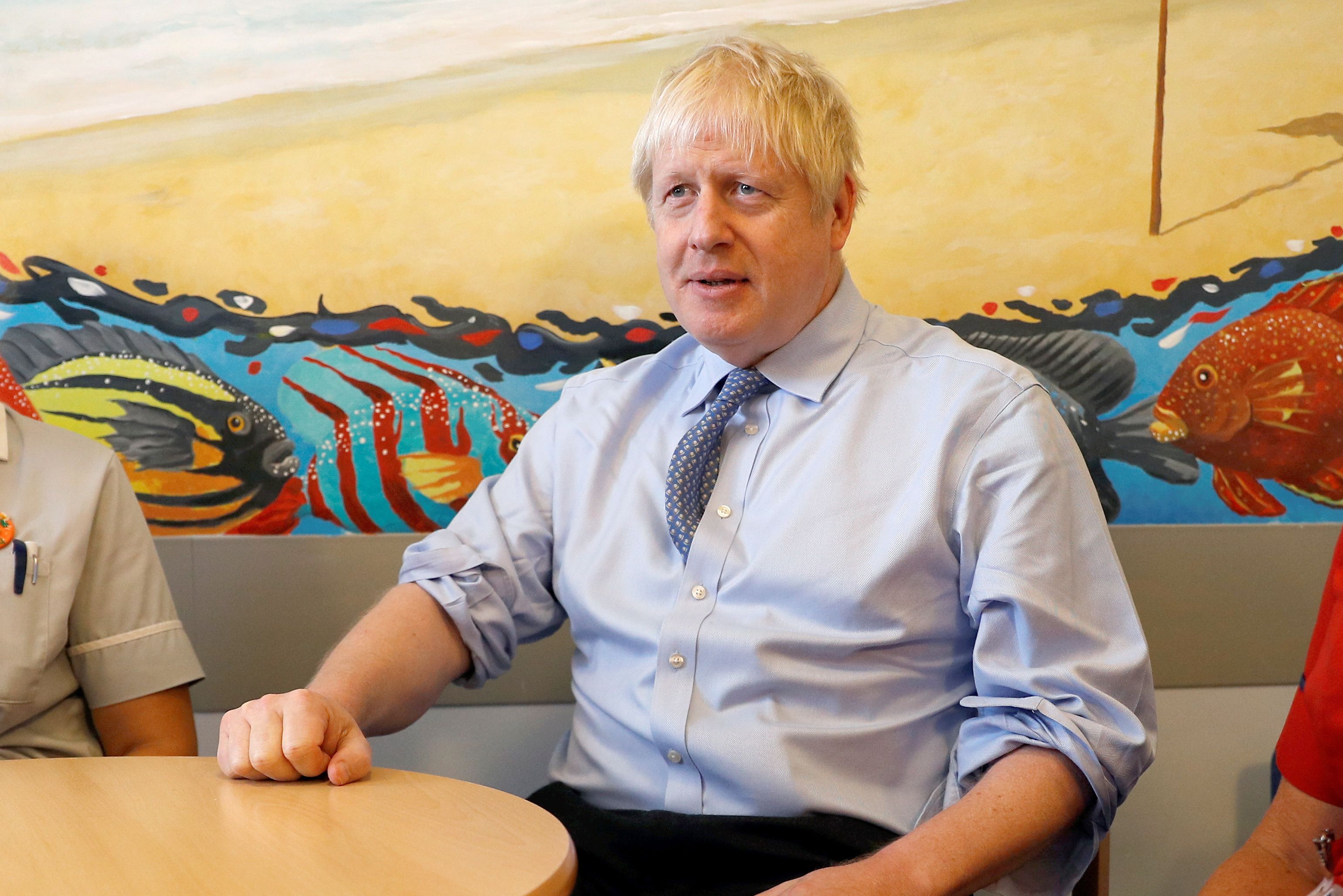 4
Johnson also had separate talks at the summit with President Donald Trump, who was reported to be "gung-ho" about a major British-U.S. trade deal after Brexit.
Trump praised Johnson as the "right man for the job" of delivering Brexit and said he wanted a trade deal done "quickly" as in the past he had been "stymied" by May. 
"We're going to do a very big trade deal, bigger than we've ever had with the U.K.," Trump said.
"And now at some point, they won't have the obstacle, they won't have the anchor around their ankle, because that's what they have."
Trump's promised trade deal has already been nixed by House Speaker Nancy Pelosi and Ways and Means Committee Chairman Richie Neal, who have said on multiple occasions that a hard border cannot return in Northern Ireland after the U.K. leaves the EU.
Read more: Shootings, murders and bombings in Northern Ireland as police says no-deal Brexit will revive extremists