New York City Mayor Eric Adams will happily get his Irish up this St. Patrick's week. He spoke to Debbie McGoldrick about a number of Irish topics, including his visit to Ireland and what he learned from his Irish friends in the NYPD.
He's not Irish by blood, but New York City Mayor Eric Adams is Irish in spirit, he says, especially for the month of March. The mayor will mark his second St. Patrick's Day as the city's CEO, and during a recent interview with the Irish Voice, sister publication to IrishCentral, he said he can't wait.
"I'm going to be all St. Patrick-ed out. I'm going to be a real saint by the time this is all over," Adams laughed.
The mayor's green season began at the Queens County parade in the Rockaways on March 4 where once again the locals – a tough audience, as Adams' predecessor Bill de Blasio knows – gave him a warm welcome as he posed for selfies and petted dogs along the way.
It will culminate on March 17 on Fifth Avenue when Adams takes part in the biggest St. Patrick's parade of them all. He's been marching for several years, he says, including when he was Brooklyn borough president, a New York State senator, and a member of the NYPD.
His 22-year policing career began when he graduated from the Police Academy in 1984, second in his class. During his time as a member of New York's Finest, Adams struck up friendships with Irish American cops.
"I just learned so much. That was probably, as a police officer, the first time I was around such a large number of Irish men and women," he said.
"I saw the similarities in my upbringing and I really started to read and listen to some of the stories of my colleagues on their upbringing, what they went through, and the similarities were there. We just learned a lot from each other."
The history of the Irish in America in some ways mirrors what African Americans endured for centuries, Adams says.
"I think sometimes when people talk about the struggles of participating in the American experience and dream, they think that because you are a white person that you had a smooth pathway. Nothing could be further from the truth," Adams feels.
"For the Irish community, there were real signs that were degrading to the early Irish residents that came here, and many of them were similar to what African Americans went through in the commentary and the statements."
When Adams reflects on the Irish American friends he's made throughout the years, what particularly impresses him is their focus on family and honor.
"When I worked with many of my colleagues in the police department, they really encouraged me to go to Ireland. When I got there, I learned why the names meant so much. Not tarnishing the family means everything," he recalled.
"It passes down generation after generation, and just the rich symbolism of really working hard and studying hard, being dedicated to public safety. Family is very important. I can't tell you how many times I saw my Irish buddies with the [Claddagh] ring with two hands touching and the diamond on top."
Adams has been to Ireland once, for nearly two weeks, and enjoyed every minute of it. He says he will "most definitely" travel there again at some point during his mayoralty.
"It was an unbelievable trip, someplace I always wanted to go to. It's almost as though the country is stuck in an innocent time of life," he says.
"As you move through the beauty of Ireland, it's one of the few places I've ever gone to that, you know, with the liquid sunshine of rain you don't get upset. It just goes with the shades of green. And moving around and going to the small villages and towns…just the kindness. I don't know too many places where if you were to go back 100 years you'd still feel as though you are in the same village or the same town. I really enjoyed it. I look forward to going back again."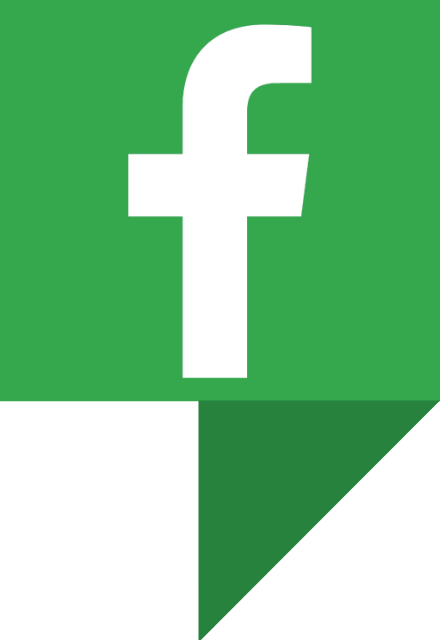 The mayor will happily take part in the Fifth Avenue parade on March 17, but one Irish event he pointedly skips each year is the parade on Staten Island which has stood firm in its years-long policy of banning LGBT groups from marching behind their own banners. The calls for inclusion grow louder each year, and Adams says he would be willing to act as a mediator to help settle the issue going forward.
"Yes, I would. I would love to participate in that and see how we could sit down and come to the table in agreement. And I don't believe everyone who is part of that parade committee holds on to those beliefs. I think there are some folks who are holding on to those beliefs," said Adams, who took part in the pre-parade rainbow run this year to show solidarity with the excluded groups.
"I believe that it's only a matter of time before they are going to evolve and realize that being Irish does not mean you look a certain way or do a certain thing. You are Irish because of who you are.
"I do think that there are relics of the past in all of our lives. Sometimes it's challenging to cycle and evolve from that. What does one say to a young Irish person that embraces their heritage, loves the pride of being Irish and just because of their lifestyle, they state that they can't participate in (the parade)?
"It's just not right, and I think it's time for us to sit down and state that no matter what personal preferences you have, you're still Irish. You don't stop being Irish because you're a member of the LGBTQ+ community. And I think it's time to sit down and have a real conversation and really open up and say, let everyone be able to participate."
One move the mayor won't initiate is retribution against the current Staten Island parade leadership. He's adamantly opposed to pulling the group's permit, or reducing city services on parade day, such as police and sanitation.
"That is not within our right to do. I would never remove public safety resources from any type of gathering of that magnitude," Adams says.
"There are other ways to do it, by sitting down and bringing people to the right place and not trying to take away those public protection services that come with it."
Adams will host a pre-parade breakfast at Gracie Mansion on St. Patrick's morning, a long-standing tradition, and then head to Fifth Avenue to march with the NYPD. "I'll be smiling on Fifth Avenue. I'm looking forward to it," he says.
Mayor Adam's Irish favorites...
Favorite Irish song
"Everybody likes 'Danny Boy.' I do too. I love it. I think the song touches you in a way that you don't even realize it. It's a great, great song."
Favorite Irish movie
"I was on a plane coming back from overseas and I stumbled on the movie only because of the name and I fell in love with it. It was 'Brooklyn'. Oh my God, what a movie!"
Jameson or Guinness?
"I'm a Guinness guy."
Favorite Irish meal
"I learned how to do a shepherd's pie using lentils instead of meat, and actually I like to use sweet potatoes mixed with my mashed potato. It gives it a nice little sweet taste."
*This column first appeared in the March 15 edition of the weekly Irish Voice newspaper, sister publication to IrishCentral.