As the 103rd anniversary of Percy French's death fell on January 24, it is timely to recall the songs of the gifted polymath. songs like "The Mountains of Mourne," "Phil the Fluter's Ball," and "Comeback Paddy Reilly to Ballyjamesduff."
Many consider French's song "The Mountains of Mourne" his signature tune made even more famous in the modern era when Don McClean, who wrote "American Pie," recorded it. Percy French was inspired to write the song when on the strand in Skerries, north Co Dublin, painting one clear sunny day around 1894 he saw the Mourne mountains across the bay and the lines: "where the Mountains of Mourne sweep down to the sea" came to him. 
French wove a lyric around the line and scribbled them on a postcard to Heuston Collisson in London. Collisson set the lyrics to a version of Thomas Moore's "Bendemeer's Stream," which itself was set to the old Irish air, "Carridghoun."
In 2008, a bronze seat was erected on the beach in Skerries, Dublin dedicated to Percy French.
James Joyce laced "Finnegans Wake" with French's songs, stories, and operas and a number are thematic within the Wake most especially "Phil the Fluter's Ball" the most referenced song in Joyce's swansong with 26 references now detected.
James N. Healy in his book "Percy French and His Songs" (1966 & '76) said French "was possibly the greatest and certainly the most prolific writer of comic songs in the tradition of the Irish ballad." It is an astute and accurate assessment. 
He also noted that despite being comic, the songs had a 'special humanity' and, this indeed is also astutely observed. French had huge empathy and sympathy for the people who inspired his songs and, they were all drawn from real-life characters and events.
While working as an engineer in Cavan he visited his old friend Arthur Godley in Carrigallen, Co Leitrim around 1887 and it was from Godley he was told the story of a local flute player who threw a ball every once in a while, to raise money to pay his rent. This inspired French most comic songs "Phil The Fluter's Ball" written in a hornpipe rhythm. 
Many years later, in September 1910, when French and Collisson were on a liner to Canada to commence a six-month extensive entertainment tour of Canada, America, and the Caribbean, the ship pulled into Cobh at Cork and a number of Irish emigrants boarded the liner. When out at sea, French was on deck and overheard a man from Donegal say in a heart-broken voice to another passenger with a deep sigh 'they'll be cutting the corn in Creeslough today' a reference to the corn harvest, an occasion of great festivity which he would never partake of again. 
Emigrants then never returned and so these enforced departures were a sort of bereavement. French was so moved by the poignance of the utterance that he wrote what is possibly his most powerful emigration song called "The Emigrant's Letter." Other poignant emigration songs are "The Mountains of Mourne," "Ballymilligan," "The Emigrant Ship," and of course "Come Back Paddy Reilly to Ballyjamesduff," ostensibly for his former jarvey in his Cavan days but, in reality, a thinly disguised lament for himself, then in 1912, a homesick exile in London.
French always felt the pangs of the emigrant. He loved Ireland and always wanted to live in Ireland but was forced to move to London permanently in 1900 for the wider opportunities it offered in the precarious world of entertainment into which he was catapulted full-time when he was about 40 years old.
French wrote his first comic song in 1877 aged only twenty-three while an engineering student in Trinity. The song "Abdullah Bulbul Ameer" underscores the absurdity of the Russio-Turkish war of the same year. It was an immense success and French borrowed £5 from his friend Archie West and had 200 copies of the song published by Piggott's & Co which he sold for 2/6d each. As he said in later life 'Eldorado seemed around the corner' but, unfortunately, he had omitted to register copyright on the song and, it went on to be pirated and sold all over the world and French lost a fortune in royalties which were only restored to the family over 20 years after his death. 
Some of his best songs were written while in Cavan and, aside from "Phil the Fluter", other famous songs from his Cavan years were "Slattery's Mounted Fut" (1889) with a lively marching chorus about an undisciplined and inebriated military regiment whose dissipation and 'divilment' were too uproarious to make them in any way effective at soldiering. Joyce admitted French's influence on him when, as Shem the Penman in the Wake he said he'd reinforced his "strength in spadefuls of Mounted Fut."
It was in Cavan too that he wrote "Andy McElroe," a song about an Irishman serving in the British army during the Sudan war of the 1880s. The theme of Irishmen going to serve in foreign wars, often as a means of adventure, is a theme in many songs by French such as "Soldiers Three," "Fighting Maguire," and the "Killyran Wrackers."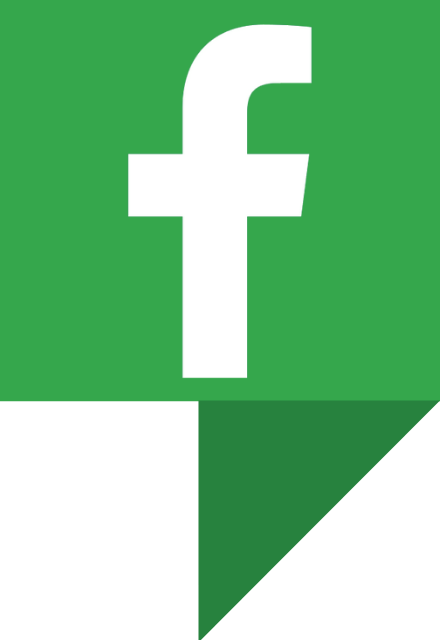 IrishCentral History
Love Irish history? Share your favorite stories with other history buffs in the IrishCentral History Facebook group.
French's ballads on wars are all anti-war in sentiment. And later, during the first World War which he experienced up close in Normandy and Belgium where he went to entertain the troops, he wrote "Am Tag" and "All By the Baltic Say" which, although comic, have a strong anti-war moral too. French was an avowed passivist and a great unifier of people. War to him was futile.
His early martial ballads were often inspired by stories from the Napoleonic wars. "Cornelius Burske" was a song he wrote also on a martial theme but only the first verse today is attributed to Percy French. French drew a line through the rest of the printed song and 'scornfully' said it was written by 'some hack writer and spoilt!' 
The story of how French came to write his song "Dromcolliher" is an amusing one. In 1896, French was touring around the Limerick / north Cork region when some mishap occurred in his accommodation arrangements. Friends made last-minute arrangements that he would be put up at McAuliff's store in the large village of Dromcolliher, west Limerick.
The store was a one-stop shop, serving as a guest house, hardware, and grocery store, and had several other versatile uses. French was treated royally there and was served fulsome Irish breakfasts reflected in the repeated refrain 'for hardware and bacon and tae.' French wrote the song as an act of gratitude and as a form of advertisement for McAuliff's.'
French wrote a number of songs on courtship in the late Victorian era such as "Eileen Og," "The Darling Girl from Clare," and "Wait for a While Now Mary." They are songs of innocent times, often reflecting the complications around doweries and land inheritance at that time. "Whistlin Phil McHugh" plays out, with great charm, the story of a young woman who chooses love over money. The highly amusing "McBreen's Heifer," dismissed by some women even in French's day as being vulgar and sexist, dramatizes what French called 'the ancient Irish custom' of giving a dowry with the plainest daughter as an inducement to marriage, and so runs the opening lines 'McBreen had two daughters and each one, in turn, was offered in marriage to Jamsie O'Byrne' n.'
It is important to mention a song by French forgotten today called "The Fortunes of Finnegan" because when I was writing my book "Sounds of Manymirth" on French's influence on James Joyce, I discovered that "The Fortunes of Finnegan" is the second most references of French's songs in "Finnegans Wake" and is entirely thematic because it is a very amusing song about an indestructible giant - Finnegan who survives a series of mishaps; being bitten by a cat but the cat gets paralyzed not Finnegan, then he was hit by a motor car and the car came out the worst in the incident and the invincible Finnegan presumed dead, was found under the bonnet fixing it. He was also the man who succeeded in politics and who won the hand of 'beautiful Mary Flynn' because disregarding the matter of a dowry which made all other suitors cautious, Finnegan was ready to wed her 'in the clothes she's standin' in.'
French was interested in all matters mechanical and it went beyond his amazing experiences on the now-famous West Clare locomotive and the trials and tribulations he encountered on the line trying to get to his entertainment on time. What became the song "Are Ye Right There Michael" led to a court case which, according to Healy, was initiated by the company and it spurred French to counter-sue. Differing accounts of the story are extant. In any event, French was awarded £10 damages for loss of earnings - a considerable sum in Edwardian times. He traveled by the West Clare Railway many times afterward and made a great friend of Michael Talty the porter of "Are ye Right there Michael" and the train driver Michael Donovan. A commemorative plaque was placed at Ennis station and the famous 'Bessborough' Engine immortalized in the song is now preserved in a museum in Co Clare in memory of the entire incident. French had a particular affection for county Clare and its people and visited every summer and had special arrangements with the best hotels in Kilrush.
What is now a favorite song by many Percy French fans, the haunting "Woods of Gortnamona," was written as one of his poems of pathos inspired by the death tragically young, of his first wife, Ethel (Ettie) a day after their first wedding anniversary in June 1891. The song was first set to music in 1958 by Philip Greene. 
French wrote a number of songs of which the music is lost today. His opera "The Knight of the Road," also so beloved by Joyce, was praised by Healy who re-printed a number of its songs in his book on French's songs and believes the opera could successfully be performed for a modern audience. Words of some songs from his other children's opera "Freda and the Fairies" survive but some of the music is tragically lost. 'Pretendy Land' has survived and is in French's archive. 
In all, French wrote, about 80 songs if you factor in the ones from the operas. Sadly, when French died suddenly in Formby Liverpool on 24th January 1920, he was a poor man. It only emerged over 20 years after his death that he was owed a fortune in royalties by Piggot's in Grafton St. When Ashcerberg, Hopwood, and Crewe took over Piggot's in the 1940s, they contacted French's widow and daughters and they made a substantial settlement with them, also winning back for them the royalties on his pirated first song "Abdullah Bulbul Ameer." The family purchased their first home after this windfall - a quaint Elizabethan cottage in the charming village of Monks Eleigh, Suffolk.
French was a gentle person whose songs evoke a gentler age and a musical tradition that is not widely practiced today. French was short-changed on many fronts in life, his Protestant, gentry background constantly telling against him, but he remained remarkably un-embittered and despite many misfortunes and setbacks, he kept going. Often even otherworldly and absent-minded, to his friends he was dubbed 'the young lamb's heart amid the full-grown flock' by his close friend the poet, Catherine Tynan. 
He had universal appeal as a personality and when I worked in the Oriel Gallery, Dublin I was always struck by the sheer diversity of his following. So many visited the gallery who could never afford a watercolor but would come to look at his paintings, buy a catalog, or to simply talk about their love of Percy French or relate some anecdote about him.
A man of peace and compassion with no concern for worldly wealth in his own immortal lines: 'All the gold that I want I will find on the whins/When I'm in Connemara among the Twelve Pins.' His politics were at one with Daniel O'Connell's and he poked parodic fun at the 'Revivalists' most aptly expressed in his own version of the 'Shean Van Bocht' another song by French that pre-occupied Joyce in the Wake and provides a constant motif linked to Finnegan in the entire book. 
Against a changing Ireland, socially and politically, the road was often a very thorny one for French but his legacy, albeit under-celebrated officially, is immortal and to the end, he troubadoured heroically every year in August around the coastal towns of Ireland long after he was robust enough to do so and where his memory handed down through generations, is still fresh more than a century after his untimely death. 
It is little wonder he would indeed be seen as a giant by Joyce who clearly idolized him even as he envied and poured mock scorn on him but, as he spent a third of his life writing what will, I am in no doubt, in time, come to be recognized primarily as French's encomium - "Finnegans Wake" it is surely a very great accolade indeed.
*Bernadette Lowry is the author of "Sounds of Manymirth on the Night's Ear Ringing: Percy French (1854-1920) his Jarvey Years" and "Joyce's Haunted Inkbottle."