GAA news from around Ireland this week.
Fitzgerald vents after Waterford loss
Waterford's season and their Championship summer is over with a game to play in the Munster SHC round-robin series, but Davy Fitzgerald's ire remains as strong as ever against a section of the Clare fans and one in particular who really enjoyed their 2-22 to 0-16 win at Semple Stadium on Saturday, May 13.
A bad day all around for the Deise included a red card for Calum Lyons after two first-half yellows, while referee John Keenan also sent off a mentor from each side after a tunnel incident at the break.
And Fitzgerald's post-match humor wasn't helped by the Clare fan who "laughed" at him throughout the game according to the All-Ireland-winning former Banner goalkeeper and coach.
"I won't take anything personal. I'm used to getting battered over the last few years and that's fine, work away. I'm f***ing going no place," said an angry Fitzgerald after the game. "You see one of the clowns there from Clare looking at me, laughing, and having a great time, that has no place. I hate that bulls***.
"I will 100 percent say to you now that I really hope Clare do as good as they can and bring silverware back. From a Waterford point of view, the respect I have for the Clare players is massive and I wish the players the best from all in Waterford."
Fitzgerald did claim the dismissal of Lyons was crucial in the outcome in a defeat that ended any interest in the All-Ireland and Munster series for his team with their final group game against Tipperary now meaningless for the Deise.
"It's disappointing. The decision in the first half was the game. That was it, done and dusted so it was," he added. "If you look at the first half, we had 23 shots to their 15. We were well in control of the game. We had the chances.
"Once the sending-off came, we were in a bit of trouble. There was no comparison in the second half. Clare out-hurled us and outplayed us in the second half, 110 percent.
"On our own side, we know we have one or two issues to sort out. We knew that after the Cork game. We know we're going to get a bit of stick back at home and we deserve it and that's fine but we're not going to run from the issues."
Clare manager Brian Lohan was just happy to see his team build on their recent win against Limerick.
He said, "We were under pressure to back up what we did against Limerick. It was hard work to beat Limerick. If we came down here and lost it would have been a big defeat for us, so it was important that we backed it up and thankfully we did."
A win against Cork in Ennis next Sunday should guarantee Clare a Munster final spot and Lohan added, "It's great to be going home and we'd be hoping there'll be a good crowd there. Our crowd has got behind the team and they appreciate the work they're doing and the commitments they're making.
"It was disappointing not to produce it the first day out when we were against Tipp. I suppose we have an opportunity to try and right that. Big game for us and big game for Cork." 
Derry wins as manager steps aside
A week of high drama ended with more of the same as managerless Derry needed a penalty shootout and a hero in goalkeeper Odhran Lynch to defeat Armagh and retain the Ulster SFC title for the first time since 1976. The score after extra time was Derry 1-15 Armagh 0-18; Derry won 3-1 on penalties.
Going into the game with Ciaran Meenagh as interim manager following Rory Gallagher's decision to step aside after a very public situation with his estranged wife, Derry could have been forgiven for being distracted but they weren't.
Instead, they dug deep as Armagh battled all the way to extra time and then penalties when Lynch saved brilliantly from Rian O'Neill, Aidan Nugent, and Ethan Rafferty to win it for Derry.
And for captain Conor Glass, the defense of the title was extra special as they had conceded two late normal time points to O'Neill when victory first looked certain. Then in the extra time it was O'Neill again who drew the game level with the last score of the match to force those dramatic penalties.
"It had everything but I don't know what it would have been like to watch," Glass said. "The safest place, and the least nervous place was probably on the pitch. Thank God we got over the line. I didn't really want extra time or penalties, but these are the circumstances you come to.
"It was a game with two heavyweights going at it and that's why I love Ulster football. I don't want it to go away because you have days like this and it's extra special. You don't know what you're going to do until you're there," he added when asked about a final being decided on penalties.
Glass rightfully singled 'keeper Lynch out for special praise. He added, "He probably didn't have the best 70 minutes but that shows the mental strength he has. He is that sort of character that can brush off mistakes.
"Some of those saves were Premier League standard so I imagine he'll be getting a call very soon."
Defeat on penalties was heartbreaking for the Armagh players according to their devastated boss Kieran McGeeney. "They're hard to take, sport can be a cruel thing at times," he said.
"You know going into it that you're going to have more bad days than good days, even the very best of us. It's a disappointing day for the boys. They threw everything at it; could have, should have, and all those things. But we'll just have to get back, pick ourselves up, and get ready for the next game.
As for penalties deciding the game, McGeeney added, "The very thing they'll probably want out of it is people talking about it.
"They'll get plenty of press. I probably wouldn't be a big fan of how they get the rules but I'm in the same boat as everybody else. You sit there, you do what you're told, and you get on with it."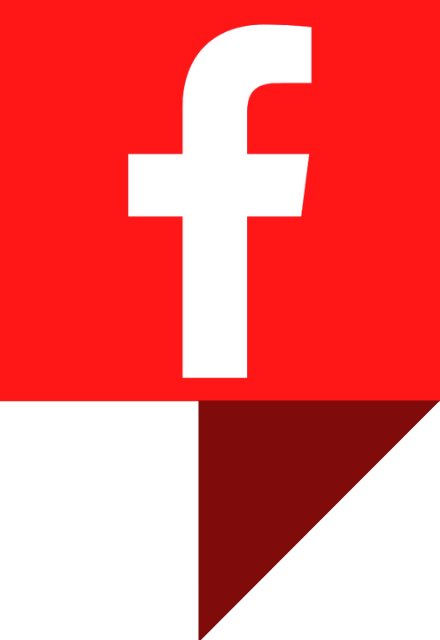 Global Irish GAA
Love GAA? Share your local GAA and keep in touch with the community around the world on our Global Irish GAA group.
Dubs hammer Louth
A very honest Louth manager Mickey Harte said his team were battered and Dublin boss Dessie Farrell called for a review of the provincial championships as another final ended with a one-sided scoreline at Croke Park on Sunday, Dublin winning by 5-21 to 0-15.
Farrell's Blues collected their 13th Leinster title on the trot as Man of the Match Sean Bugler, Paul Mannion, James McCarthy, Paddy Small and Colm Basquel all hit the back of the net as Dublin warm-up for Roscommon, Kildare, and Sligo in the All-Ireland series.
For Louth, it is Cork, Mayo, and Kerry next in what can be politely described as a group of death for Harte's charges as they try to take some solace from their wake-up call at headquarters on their first final appearance in 13 years.
"It all depends on how you deal with it. It could set you back if you choose to let it set you back," Harte told the media. "Dublin are just a very good side and we are not at that level just now, and we have to play teams like that to learn a lesson.
"It is a harsh lesson for players. It is one thing getting beaten, it is another thing getting battered and that is what happened to us today. But sometimes, that happens in football and you have to learn from every outcome. You like when you win things and like when you make comebacks. But Dublin are just a very good team."
For Farrell, the best thing the GAA can do now is look at the provincial championships and how they fit into the restructured All-Ireland series now that the Tailteann Cup is up and running as a secondary competition after one-sided finals in Leinster, Munster, and Connacht.
Farrell said, "I get it, it's quite political. Provincial councils have been established for a long time and feel they have a role and responsibility, and that their contribution is important to the GAA.
"While that is definitely the case, I think it's probably time to have a proper review of the competition and see who does this benefit, these big wins, big discrepancies between teams? Is there a better mixture?
"My tune hasn't changed on that in a number of years, but this year is slightly different in terms of we're now going to step into the real competition I think.
"That's going to be very interesting and very exciting. It's hard to accommodate everybody, I get that, and I'm sure it's very much on the GAA, Central Council, and Congress' own radar in terms of what to do with the provincial competitions."
Meath defends Tailteann Cup
Meath manager Colm O'Rourke hit out at critics of the Tailteann Cup in general and former Cork hurling captain and RTE pundit Dónal Óg Cusack in particular after his team's opening round 1-19 to 0-11 win over Tipperary at Pairc Tailteann.
Criticizing the lack of live TV coverage for hurling this season, Cusack had branded the Tailteann Cup "a sort of Gaelic football Grand National for disappointed also rans."
But O'Rourke refused to give the hurling legend's remarks on football's second competition credence after his team's victory in Navan in the first of three round-robin fixtures at the group stages of the competition.
Meath needed a second-half goal from debutant Aaron Lynch to settle into their Tailteann debut and afterward, the Royals boss said, "The gentleman involved, I wouldn't pass the slightest remark on what he'd say about anything. So I didn't find it in any way insulting. I thought it was a reflection of him, rather than anything else.
"The Tailteann Cup is a great competition. It did a lot for the likes of Westmeath last year and we saw Cavan and so many other teams taking it seriously.
"We didn't want to find ourselves in this position. Finishing in sixth position in the second division, we thought we'd be in the top group. But so be it, this is what the competition is about now. We're fully immersed in it and our players are taking it very, very seriously.
"As I said after the Offaly game, our history and tradition of winning is no guarantee of success now and I don't suffer from any delusions of grandeur. Neither do any of the fellas involved. We'll give total respect to the Tailteann Cup and try to win it if we possibly can."
Conor Murray hit an early goal for Waterford in Newry but that was as good as it got for the Munster minnows who lost 2-14 to 1-6 to Down with Eamon Brown and Odhran Murdock grabbing goals for the Mournesiders.
Limerick also had goals to thank for their 2-16 to 1-16 win over Longford at the Gaelic Grounds when Cathal Downes and Brian Donovan netted for the winners before a late Daniel Reynolds goal for the visitors. Cavan were comfortable 2-20 to 1-14 winners against Laois at Breffni Park.
Sunday's action saw Carlow edge out Wicklow by a point in Aughrim, 0-17 to 1-13, while Offaly were 2-14 to 0-11 winners over London at O'Connor Park. Fermanagh and Wexford drew 1-13 apiece at Brewster Park and Antrim were 3-18 to 2-12 winners against Leitrim.
Kildare football fans were in happy mood leaving Breffni Park after their 1-17 to 0-12 win over Sligo in the All-Ireland under-20 FC final on Friday night.
*This roundup first appeared in the May 17 edition of the weekly Irish Voice newspaper, sister publication to IrishCentral.