Debate has heated up in Ireland in recent days as to whether or not GAA matches should be free to view.
GAAGO, a pay-per-view channel and streaming app that's a joint venture between RTÉ and the GAA, announced last December that it would be exclusively showing 38 GAA matches this season - 22 from the Sam Maguire Cup, nine from the Liam Mac Carthy Cup, and seven from the Tailteann Cup games.
The GAAGO service costs €12 per game, or €79 for access to streamed games over the course of the season. (In the US, it's $14 per game, $139 for an annual pass, or $13.99 monthly for an annual flex pass.)
RTÉ, meanwhile, will broadcast a total of 31 live championship GAA games over the summer, in addition to three Tailteann Cup games and the Joe McDonagh Cup final.
Discussion surrounding the pay-per-view setup heated up over the weekend after the Munster senior hurling match between Cork and Tipperary was not televised and was behind a paywall on GAAGO.
"Hurling needs oxygen," former Cork goalkeeper Dónal Óg Cusack said on The Sunday Game, emerging as one of the leading voices asking questions about the current setup.
"I have no issue with pay-per-view, that's part of the landscape and it has its role to play.
"But by next weekend when Clare play Waterford, four of the biggest Munster championship games will have been on pay-per-view. 
"The GAA have introduced this microwave hurling championship, this compressed season, where there's 11 weekends of hurling. I would say three or four of those now, you're not going to have any games on free-to-air and you have to ask – who is accountable for the promotion of hurling? Because whoever it is is not doing a good job.
"The GAA took on trusteeship of it. It looks as if they're actually shrinking the game instead of growing it. 
"And I would say, you'd have to question, are RTÉ and the GAA exploiting hurling?
"How many Munster championship games in football compared to hurling have they shown? It looks very like that they're using hurling to get this joint venture off the ground, whereas it should be the other way around.
"There's loads hundreds, thousands of brilliant, brilliant volunteers out there in the game who are trying to grow hurling. As I said at the outset, it needs oxygen. There's no better oxygen that you can get in the game than the imagery coming out of the likes of Tipp and Clare, from a full Ennis - that being beamed into every house in Ireland. The Clare and Limerick game, the power of that.
"My nephew, my father told me lately, can name all of Liverpool squad. I don't think the young fella was ever in Liverpool. Why is that? 
"The opportunity we've lost over the last number of weeks to market the game has been huge." 
Óg Cusack said that over the last few weeks, a "huge opportunity" has been lost to market hurling, especially to youths.
Impassioned debate on the broadcasting of hurling. #SundayGame. pic.twitter.com/eKL6O0zKte

— The Sunday Game (@TheSundayGame) May 7, 2023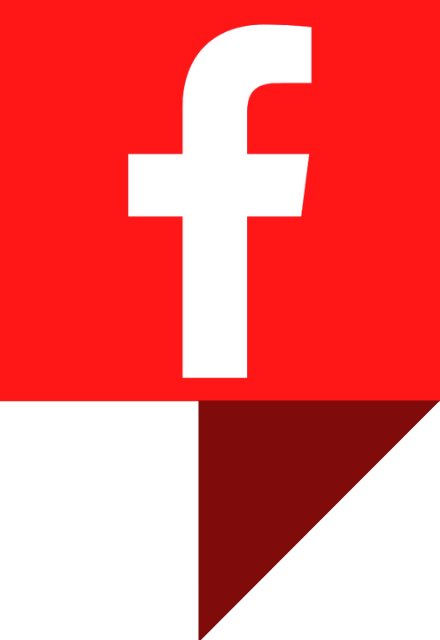 Global Irish GAA
Love GAA? Share your local GAA and keep in touch with the community around the world on our Global Irish GAA group.
Free-to-air as a benefit to hurling
The following day, Tánaiste and Minister for Foreign Affairs Micheál Martin said "I think so" when asked by reporters in Cork if all GAA games should be available free-to-air.
"That is a personal view that I have had for a long, long time, and it is the game of hurling that has lost the most in my view because hurling at its best is simply a classic," Martin said.
He added: "Certainly, our senior citizens need to be able to watch these games.
"And I think hurling would benefit because if we want to continue to brand hurling as one of the great iconic identifiers of Ireland, one of the great games played at a very high quality, (and) at a very high level of professionalism in terms of the execution of the hurling, we want more and more people to see it.
"And I think it's something that should be reviewed for the benefit of hurling itself."
The decision to show a number of senior inter-county hurling matches on the pay-per-view GAAGo service should be reviewed, Tánaiste Micheál Martin has said | Read more: https://t.co/ymNZKLKppg pic.twitter.com/jFc1HdNep1

— RTÉ News (@rtenews) May 8, 2023
Also speaking on Monday, Noel Quinn, the head of the GAAGO, said: "Look, admittedly there will be some big games that go on GAAGO and not on free to air. And that's just a fact of life, that's just how subscription services go sometimes.
"But we've literally tripled the number of games made available to those who are prepared to pay the €1.55 per game, if they bought it at the season pass rate. And there's been a lot of positive reaction to it.
"In terms of promotion of hurling, RTÉ will broadcast 15 hurling Championship matches over the course of the Championship. They have a couple of big Munster double headers coming up.
"And at this stage, there's probably close to 200 games free to air anyway across the year. So we feel we have the balance right here.
"But look, it's early days yet. Hopefully, people will judge this on the multi-year deal that is in place, rather than the first couple of weekends."
Barriers and horizons
Speaking on Newstalk Breakfast on Monday, Nat O'Connor of Age Action pointed out that GAAGO can be prohibitive to the older population: "The reality is, many older people are not using the internet, they don't have computers.
"It's an invisible barrier that people don't have the technology or the wherewithal to access these games online and it's not a small issue."
He added: "We're talking over 600,000 people at the moment, who are effectively digitally excluded because they're not using the internet because they don't have the skills."
Larry McCarthy, president of the GAA, has previously highlighted GAAGO's importance to the diaspora: "The success of GAAGO in serving the GAA diaspora has given us the opportunity to broaden our horizons in media delivery of our games and allowed us to enter the streaming market.
"It puts the GAA firmly in the forefront of global sport organizations delivering their own content. It is a tremendously exciting project, and I am confident that with a first-class schedule of games, an exciting panel of analysts, and an excellent production team, it will be a huge success."
GAAGO practicalities
The matter was broached in the Dáil on Tuesday where Taoiseach Leo Varadkar said he supported the Tánaiste's view that the matter should be reviewed.
Varadkar said: "Yes, it would be great if all matches could be free to air, but when there are 15 major matches every weekend, and that is just GAA never mind all the other sports, it is probably not practical for everything to be free to air.
"Therefore we should try to identify the main matches or fixtures and make sure that they are the ones on RTÉ and TG4 and then allow GAAGO and other means to be used for those matches that would otherwise not be televised. That may be where the solution lies."