For President Kennedy, Dr. Max Jacobson became Dr. Feelgood
Throughout his presidency, John F. Kennedy reportedly received treatments that sometimes involved amphetamines from Dr. Max Jacobson, a German physician.
Read More: Jackie Kennedy's Doctor Feelgood shot her up before she met Queen
In a 2013 piece for New York Magazine, Peter Keating explored the relationship between the Kennedys and Dr. Jacobson, known sometimes simply as 'Miracle Max.'
At the bidding of his Harvard buddy Chuck Spalding, John F. Kennedy first met Dr. Jacobson in 1960 ahead of his debates with Richard Nixon. Jacobson, who had fled Nazi Germany in 1936, had grown popular through his private practice in New York City.
Keating writes: "Sloshing and mixing amphetamines, vitamins, enzymes, tranquilizers, placenta, and anything else that inspired him into what he called an "IV Special," the charismatic Jacobson came up with concoctions to pump up stressed-out celebrities."
At the time, Kennedy was feeling the effects of being on the presidential campaign trail: "He was tired, his back hurt and was getting worse, and the fatigue and pain were affecting his concentration and speech," says Keating.
Upon their first meeting, "Jacobson sized up his new patient and gave Kennedy one 'treatment' that instantly made him feel stronger and very alert."
The treatment Kennedy received involved "an intramuscular injection of vitamin B-complex, A, E, D, B-12, plus 10 mg. of amphetamine to counter the fatigue brought on by his hectic campaign schedule and adrenal condition, as well as an intravenous injection of calcium and vitamin C," reports David A. Jeand'Heur in a 2018 piece for Orthomolecular Medicine News.
Following the debates, Nixon reportedly commented that "he had never seen Kennedy looking so healthy."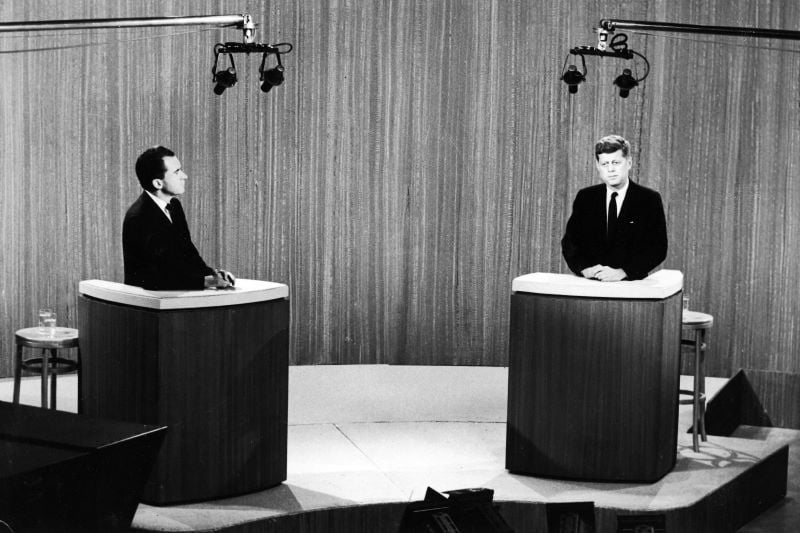 3
Read More: Interesting facts about President John F. Kennedy
Kennedy wanted Dr. Jacobson to move to Washington, DC, but the doctor was unwilling to give up his busy private practice in New York City. The two struck a deal, however, and Dr. Jacobson would be flown to Washington whenever the President wanted, which turned out to be around 30 times over the following two years.
In 1961, Dr. Jacobson was flown to Washington, DC to treat President Kennedy who was nearly immobile following a back injury. 
Jeand'Heur writes: "Dr. Jacobson first demonstrated an exercise to strengthen the back, and then treated Kennedy with a combination of an anti-inflammatory, a local anesthetic, and vitamin B-12, injected in an exact spot on either side of the spine."
Dr. Jacobson wrote of this particular treatment: "Immediately after his treatment was over, he [Kennedy] stood up and walked back and forth several times. He exclaimed his amazement and added, 'I feel very much better.' I jokingly replied, 'I'm sorry to hear that.' He laughed and said, 'I would like you to come with me to Europe next week. I hope you can rearrange your schedule.'"
Read More: Happy 102nd Birthday to US President John F Kennedy
Dr. Feelgood goes to Europe
In Paris, Dr. Jacobson provided the President and his wife Jackie with his special "treatments." There, Kennedys were well-received in their appearances, but later, in Vienna, President Kennedy endured grueling and "rough" meetings with Nikita Khrushchev.
HistoryNet reports that in his biography about JFK, historian Robert Dallek wrote of the Vienna summit: "We cannot discount the impact of the Jacobson chemicals."
"As the day wore on and an injection Jacobson had given him just before he met Khrushchev in the early afternoon wore off, Kennedy may have lost the emotional and physical edge initially provided by the shot."
Another Kennedy biographer, Barbara Leaming, wrote: "Kennedy did himself no favors by facing Khrushchev on speed."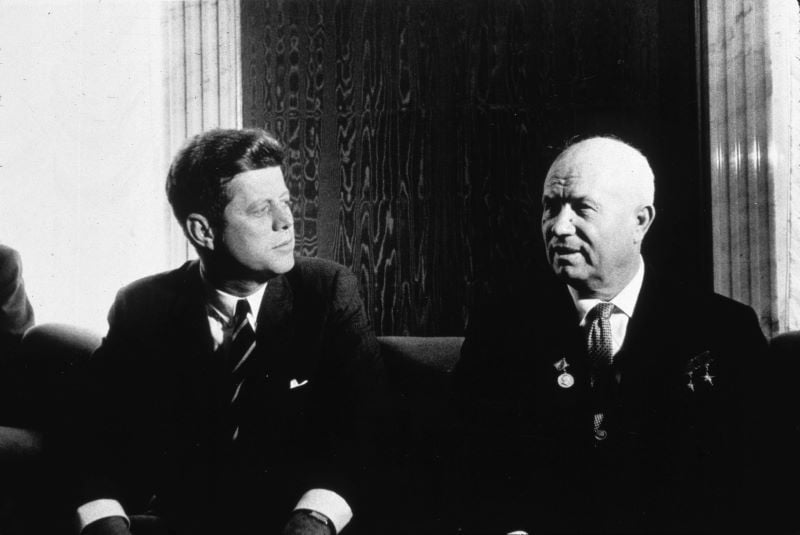 3
Read More: On this day: President Kennedy delivers his iconic Berlin Wall speech in Germany
Dr. Jacobson saves the day
In another instance, Dr. Jacobson recalls being brought to the White House the night before President Kennedy delivered what would become an iconic speech before the United Nations. 
He wrote: "[A White House staffer] led me to the President's bedroom. President Kennedy was still in his nightclothes, and he greeted me with a whisper that was so hoarse that I could hardly understand him. He challenged me, saying, 'What are you going to do about this?'"
"It was absolutely imperative that the President deliver his address before the United Nations in person. His presence was necessary to defeat the Russian proposal. I told the President that I would restore his voice in short order. I said that I'd give him a subcutaneous injection slightly below the larynx. He replied, 'Do what's necessary. I don't give a hoot.'"
"The Secret Service men who had picked me up at the airport had picked the wrong bag. I could get the necessary medication from my office which luckily was only a block away. Time was precious. My nurse quickly brought a package to the Servicemen at the private elevator to the President's penthouse. I can still see the surprised expression on Kennedy's face when, after the injection, he could again speak with a normal voice."
"Having arrived at the U.N., the President made his way to the rostrum where he was received with a standing ovation by the General Assembly. He delivered his speech without difficulty. It was received with wild enthusiasm. When the Assembly voted on the Russian proposal; it was defeated. After the session, Kennedy gave a reception. When I congratulated him on his success, he thanked me and added, 'I couldn't have done it without my voice.'"
Read More: WATCH: Amazing footage of JFK during his historic 1963 trip to Ireland
Kennedy's doctors respond
President Kennedy may have been dismissive to criticism about Dr. Jacobson's methods, but that didn't prevent his other physicians from voicing their opinions.
HistoryNet further reports that in November 1961, Dr. Eugene Cohen, who treated Kennedy for Addison's disease, wrote a letter of warning to the president: "You cannot be permitted to receive therapy from irresponsible doctors like M.J., who, by forms of stimulating injections, offers some temporary help to neurotic or mentally ill individuals…this therapy conditions one's needs almost like a narcotic, [and] is not for responsible individuals who at any split second may have to decide the fate of the universe."
Similarly, Dr. Hans Kraus, who was treating the president's back pain, said: "No President with his finger on the red button has any business taking stuff like that."
Read More: Five ways JFK was a visionary leader remarkably ahead of his time
Was Dr. Jacobson good or bad?
While some of the "treatments" Dr. Jacobson offered to his ailing patients may seem unheard of in today's era, Jeand'Heur explains that through Dr. Jacobson's treatments, "Many patients experienced their vitamin levels raised to a healthy balance for the first time."
"Max's emphasis on exercise and diet put them on the path to wellness in a time of low nutritional awareness - the days of over-the-counter Benzedrine and Dexedrine diet pills, chain-smoking and the three-martini business lunch."
In 1975, Dr. Jacobson had his medical license revoked. He later died in 1979.