Irish and British close to border deal as Democratic Unionist Party  stands in opposition to Irish Sea border
The Democratic Unionist Party has threatened to bring down the British government amid speculation that the Irish and British are close to a deal on Brexit, which will utilize the Irish Sea as the border between Ireland and Britain. That would satisfy the Irish government "soft border"  insistence.
However, Democratic Unionist leader Arlene Foster said her party would walk away from the British government they currently prop up in power, if such a plan goes ahead."Her Majesty's government have a clear understanding that the DUP will not countenance any arrangement that could lead to a new Border being created in the Irish Sea," she said.
"The United Kingdom voted to leave the European Union as one nation and we are leaving as one nation," she said on Thursday. While the UK overall did vote for Brexit a large majority in Northern Ireland did not.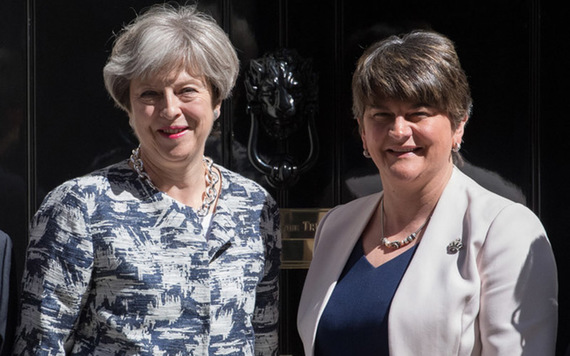 3
The language is reminiscent of many previous occasions in history when the Orange Card was played to force Britain to accept their aims.
The issue of a hard border has become a key one in the overall negotiations with fears being expressed that a return to an Irish border would restart the war.
Read more: Northern Ireland politician accused of taking diplomacy lessons from Donald Trump
In addition, preparations are already being made by local communities in the North for massive civil demonstrations if a hard border is pushed through.
While the DUP do not favor the hard border they will not allow a  border deep within the six county state that was created in 1922.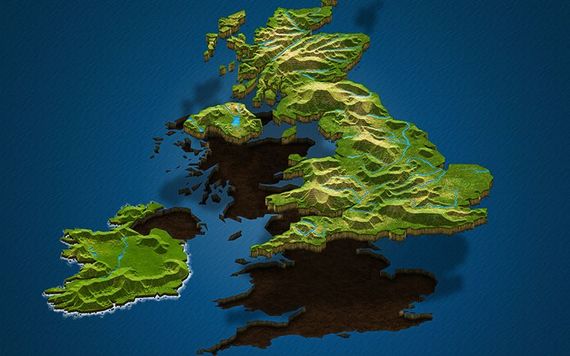 3
Foster said the DUP was in "constant contact" on Brexit issues with the British government.
"During our discussions, we reiterated that United Kingdom/Republic of Ireland arrangements may be necessary as we exit the EU but there can be no arrangements agreed that compromise the integrity of the UK single market and place barriers, real or perceived, to the free movement of goods, services and capital between Northern Ireland and the rest of the United Kingdom.
"We support the continuance of the common travel area for the movement of people between the United Kingdom and the Republic of Ireland."
Insiders say that if the Tory Government was not dependent on the DUP to stay in power they would impose the sea border. Whether they can do so now and stay in power remains unknown.
Read more: British Brexit voters don't know where the Irish border is