The Brexit issue is the most controversial and dangerous issue in Britain and Ireland since The Troubles. A major US conference hosted by IrishCentral, on March 15, will seek to explain the complex issue and point a way forward
A major international conference on Brexit will be hosted by IrishCentral.com in the Harvard Club, New York, on Friday, March 15, from 8am to 2pm. The title of the conference is "Understanding Brexit."
Breakfast and lunch will be served. Details and full program for those wishing to attend can be received by contacting Mairead Bresnan at brexitevent@gmail.com.
The conference will explore what Brexit currently means to Ireland, north and south and Britain, as well as the American perspective. How will Brexit and the backstop impact the future of Northern Ireland? Could "The Troubles" return? Are British and Irish relations at their lowest ebb? What can America do to impact Brexit?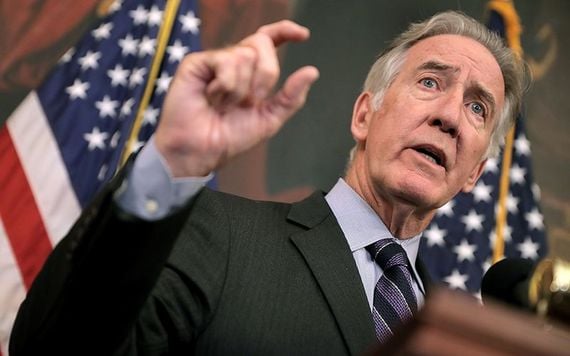 3
Among the speakers are Irish Justice Minister Charlie Flanagan; House Ways and Means Chairman, Congressman Richie Neal; Senator and former US Special Envoy to Northern Ireland during the peace process, George Mitchell; British Consul General Anthony Philipson, who is also Director of International Trade in the US; Irish Consul General Ciaran Madden; Martin Shanahan CEO IDA Ireland, and Ed Luce, Washington columnist for The Financial Times.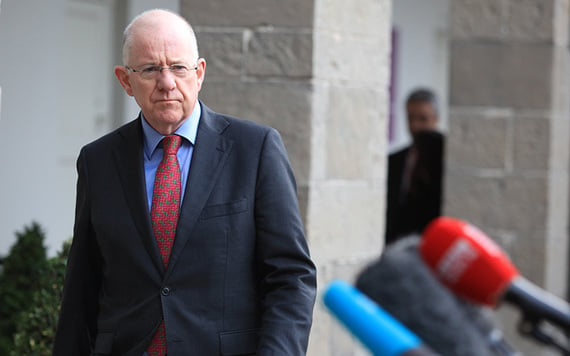 3
Among others speaking will be Amy Chozick, Political Reporter The New York Times; Suzanne Lynch, Washington Correspondent for the Irish Times; John Concannon, Director General Global Ireland for the Irish government; Mark Redmond, CEO American Chamber of Commerce in Ireland, and Maureen Mitchell, Director Sterling Bank.
Irish Studio Executive Chairman Liam Lynch will officially open the conference. IrishCentral Founder Niall O'Dowd will introduce Richie Neal, and Kieran McLoughlin will be the Conference Moderator.
"This is a wonderful opportunity to make clear the American perspective on Brexit as well as hearing the points of views of the Irish and British government," said Lynch. "We are delighted to offer this incredibly important forum."
"Brexit is quite simply a critical issue at this time for Ireland both north and south, Britain and Europe," said O'Dowd.
"America, too, has its role and we look forward to exploring all sides."
"This is a very distinguished group of panelists and speakers offering people here in the US the opportunity to understand better what this issue of Brexit is all about," said McLoughlin.
The conference will explore the fact that Brexit presents the biggest challenge to Transatlantic business in generations. The implications - economic, political, and social - are as uncertain as they will be profound. The impact will be felt acutely in Ireland and by US firms doing business with Britain and Europe, many of them from an Irish base.
The program will be live-streamed on IrishCentral.com
Details and full program for those wishing to attend can be received by contacting Mairead Bresnan at brexitevent@gmail.com.
Follow all the up-to-date news on Brexit from IrishCentral here