A resolution opposing a hard border in Ireland has been introduced in the US Congress. 
Concern has been growing among Irish Americans in Congress that the direction in which Brexit discussions have been going will result in a hard border between Northern Ireland and the Republic of Ireland. 
On Tuesday, Pennsylvania Congressman Brendan Boyle introduced a resolution to Congress, voicing this concern and outlining his opposition to the reinstatement of a hard border, report the Irish Times.  
"One of the great foreign policy achievements of the twentieth century was the Good Friday Agreement (GFA). Brokered by US Special Envoy George Mitchell, and agreed to by the UK, Republic of Ireland, and leading parties in Northern Ireland, it eliminated the hard border that then existed between Northern Ireland the rest of Ireland. Now Brexit threatens this," Boyle said.
Read more: President Trump can deliver a real peace to Northern Ireland with just one move
3
"A hard border would eliminate the free flow of people between Northern Ireland and the Republic of Ireland, which has proved fundamental to promoting peace and unity.
"We must not go backward," he added. 
Boyle is just one of the members of the Irish American Caucus on Capitol Hill who has voiced their concerns over the implications of a hard border on the Northern Ireland peace agreement.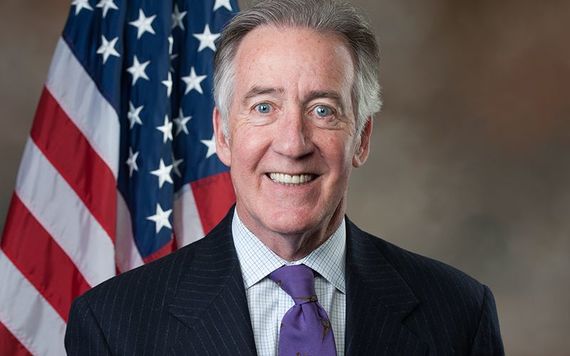 3
Among them is Richard Neal, co-chairman of the Friends of Ireland caucus and head of the Ways and Means Committee, a powerful group that will oversee any future trade agreements between the US and the UK after the Brexit deadline of March 29. 
Neal was also a co-sponsor of the recent failed E-3 visa bill which looked to secure thousands of annual work visas for Irish citizens.