All CLRG registrants and members will be allowed to vote for adjudicators for Oireachtas Rince na hÉireann (All Ireland) and Oireachtas Rince na Cruinne (World Championships) after a motion was passed at an An Coimisiúin meeting held on January 14.
This change will enable more registered Irish dance teachers than ever before to have an input into who adjudicates these prestigious events, according to a statement issued via the Dublin-based Gibney Communications Ltd on Monday.
CLRG has more than 2,300 registered teachers worldwide and the intention is for all those in good standing to be entitled to vote in adjudicator selection from 2024 onwards.
"While it has been a challenging period for CLRG, An Coimisiún remains committed to, and focussed on, being fully transparent and delivering positive change across the organisation," a CLRG spokesperson said.
"The process of appointing a change management consultant firm to undertake a strategic review of CLRG across the board is now underway," the spokesperson added.
"Transformation is a gradual process and requires consistency and a multitude of small changes to be effective.
"Today we are delighted to usher in another change that makes an important aspect of the organisation and competition both fairer and richer by its inclusiveness."
CLRG (An Coimisiún Le Rincí Gaelacha) is the oldest and largest competitive Irish dance organization in the world.
As per its rules, last updated in June 2022, a person must be registered and in good standing with An Coimisiún Le Rincí Gaelacha as an ADCRG in order to adjudicate all CLRG-sanctioned events.
An adjudicator may only judge one "major" in any one dancing year, according to CLRG's rules.
In order to be eligible to make an application to adjudicate, an adjudicator must be registered with An Coimisiún two years immediately prior to Oireachtas Rince na Cruinne (World Championships) or Oireachtas Rince na hÉireann (All-Ireland Championships).
An adjudicator must also have judged at least one registered feis, which has included judging as a member of a panel of three or more adjudicators on a Championship event.
Further, an adjudicator can only adjudicate at Oireachas Rince na Cruinne or
Oireachtas Rince na hÉireann once every five years.
Adjudicators for CLRG's upcoming majors - the 2023 All-Irelands, to be hosted in Killarney in February, and the 2023 World Championships, to be hosted in Montreal in April - have already been confirmed.
For the All-Ireland championships, the selection of adjudicators was made by vote of the membership of An Coimisiún le Rincí Gaelacha at a meeting in September and has been approved by Coiste Faire (CLRG's ethics committee) for eligibility to officiate.
New for All-Irelands this year, there will be panels of seven adjudicators that will judge each competition in its entirety, and the highest and lowest marks will be discarded for each competitor before the recall and again to prepare the final result. Per usual, an additional judge will sit on the panel to determine the results for the solo rounds.
The adjudicators for the 2023 All-Irelands are Alison Quigley-Gordon (Ireland), Anthony Costello (Ireland), Anthony Murnane (USA), Cara Casey-O'Loughlin (Canada), Dara O'Shea-Delap (Scotland), Deirdre Farrell (Ireland), Helen O'Loughlin (England), Kevin McCarron (England), Linda Possak-Anderson (Canada), Margaret Morgan (Scotland), Mark O'Loughlin (Canada), Mary McCarthy (Ireland), Michael Dillon (USA), Michael Stanley (England), Ronan McCormack (USA), and Sally Flood-Aitken (Scotland).
For the World Championships, the adjudication panel was selected in two parts: selection by draw (more commonly known as mandating) and selection by vote (more commonly known as self-nomination).
​The mandating process began by compiling a list of all ADCRGs who had entries in the previous ten World Championships, and removing those who had adjudicated at any of the previous five All-Ireland Championships and the previous five World Championships. This system was temporarily suspended for 2022 due to Covid-19 and has been reinstated for 2023.
The remaining adjudicators, along with all of the musicians, were voted upon by members of An Coimisiún le Rincí Gaelacha this month. The 2023 World Championship adjudicators, who were all mandated, are Maureen Hegarty-Vogels (Ireland), Katie Stegeman (USA), Kathryn Hanley Oikemus (USA), Judith M De Napoli (USA), Alan Murphy (Ireland), Francis Curley (Ireland), Ellen Boyle Gibbons (USA), and Julia Bell (USA). 
The shift in how adjudicators will be selected for CLRG's major competitions, which attract thousands of competitors from around the world, comes as the organization faces its so-called 'feis fixing' scandal.
In early October, CLRG confirmed it had launched an investigation after a complaint, seen by IrishCentral and circulated on social media, implicated at least 12 Irish dance teachers and or adjudicators in asking for certain placements and favors before Irish dance competitions even began. Some of the favors requested were sexual in nature.
An independent investigation has since recommended that 44 cases be moved to "full disciplinary hearings" which are understood to now be in progress.
On December 10, CLRG hosted an Extraordinary General Meeting in Belfast where four motions were voted upon; three passed, while the motion calling for chairperson James McCutcheon to resign failed.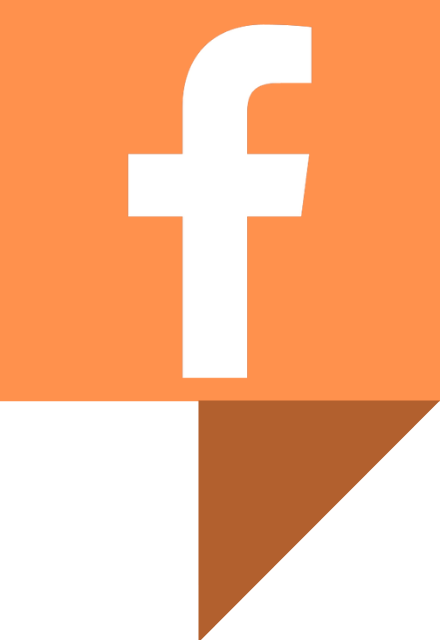 IrishCentral Irish Dance
Are you an Irish dancer or do you just love Irish dance? Keep up to date with Irish dance news and videos on IrishCentral's Irish dance Facebook group.