Thin Lizzy has been voted the best Irish artist of all time in a St. Patrick's Day poll conducted by Irish radio station Radio Nova. 
Thin Lizzy prevailed in the "Shamrock Referendum" which took place in the four days leading up to St. Patrick's Day.
More than 10,000 Radio Nova listeners voted via text, WhatsApp, and social media to choose their favorite Irish artist. 
Over the course of four days, Radio Nova listeners whittled down a selection of 16 of the most famous Irish artists of all time down to a final pairing of U2 and Thin Lizzy. 
Thin Lizzy, headed by Irish rock icon Phil Lynott, prevailed in the final, taking 60.5% of the vote compared to U2's 39.5%. 
Other artists included in the final 16 included Sinéad O'Connor, Aslan, Hozier, Snow Patrol, and Horslips.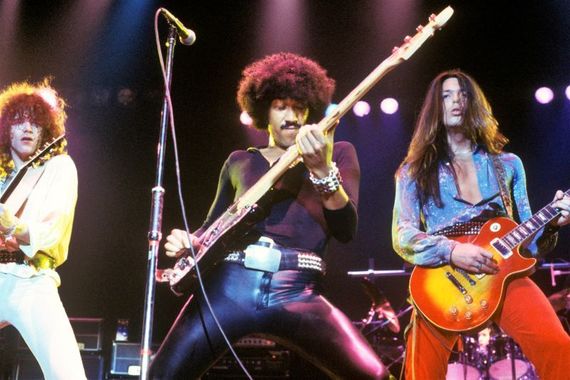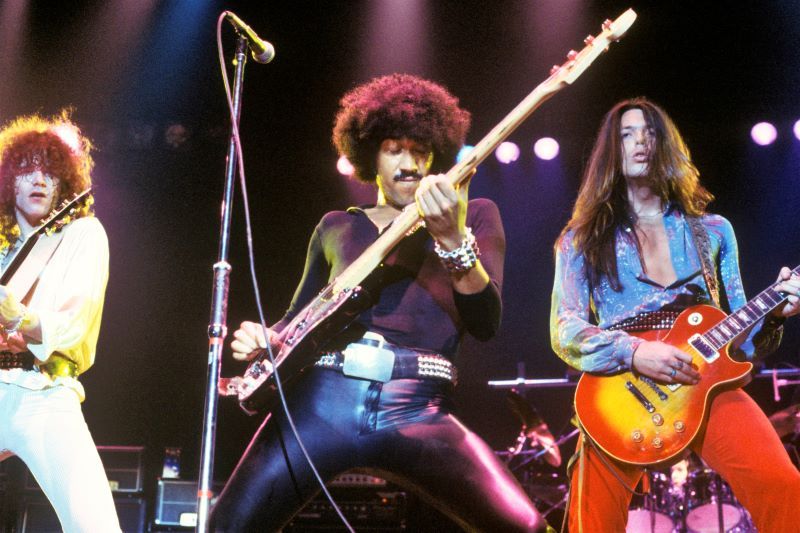 2
Radio Nova presenter Matt Dempsey, who presented the grand final live on air, said the poll was extremely competitive, showcasing the wide variety of talented Irish musicians. 
"Competition was fierce with so much passion for the various bands and artists across the week – and to have two monster bands like U2 and Thin Lizzy face off in the Grand Final today was nail-biting," Dempsey said in a statement. 
"We certainly felt the tension in the on-air studio, with literally hundreds of texts coming in in the last 10 minutes and more than 10,000 votes over the course of the week." 
Formed in 1969, Thin Lizzy became one of the most important rock acts in Irish music history, drawing from a number of influences, including traditional Irish music and Lynott's working-class experience in inner-city Dublin. 
The band is linked and associated with the city of Dublin, with Phil Lynott himself immortalized in a bronze statue outside of the famous Dublin rock pub Bruxelles.
Check out some of Thin Lizzy's top songs here: