Thin Lizzy's version of "Whiskey in the Jar" is one of the most popular, if not the most popular song, on the jukebox.
Thin Lizzy had a hit with this traditional Irish ballad in 1973 when it went to number one in Ireland and spent four weeks in the Top 10 in Britain.
The group appeared on the BBC's hugely popular Top of the Pops programme on 1 February, and then again on 15 February. They couldn't believe their luck: they had recorded the song as a joke. Fooling around with a few ballads in a rehearsal room, including "The Wild Rover," Phil Lynott moved on to "Whiskey in the Jar." Then the 'eureka' moment came and they released it as a single.
Their electric take on the traditional Irish song gave Thin Lizzy their first moment in the rock'n'roll limelight, but they were certain the chart-topper would never fit in with the group's progressive rock repertoire, inspired by Lynott's hero, Jimi Hendrix.
However, Lynott, with Eric Bell's unforgettable guitar work, and Brian Downey's sassy drumming, ensured their version is still loved dearly 50 years on.
Lynott, always with a twinkle in his eye, was perfect for the role of the bold outlaw wronged by his lover:
I took all of his money and it was a pretty penny

I took all of his money and I brought it home to Molly

She swore that she'd love me, never would she leave me
The band toured the US at this time, but Thin Lizzy's moment of fame in 1973 did not propel them into the big time. Later in the year, they released their third, and best, album to date, Vagabonds of the Western World – featuring "The Rocker," a hard-hitting number, and the tender "Little Girl in Bloom" and "A Song for While I'm Away." But the band then faced a crisis when Bell left.
Lady Luck smiled at them once more when a laidback Californian, Scott Gorham, and a brash Scotsman, Brian Robertson, came to the rescue in creating Thin Lizzy's distinctive twin guitar sound. The two lead guitarists showcased their sharp but melodic style in "Wild One" – 'Oh sure you're a wild one'.
The band had to wait until 1976 for an American hit, "The Boys Are Back in Town." On the road again in the US, and struggling to sell concert tickets, DJs began playing this track from their new album, Jailbreak, and the single shot to number twelve on the Billboard Hot 100. This song about returning hellraisers in their favourite bar – number one in Ireland, of course – pushed Thin Lizzy into the big time on both sides of the Atlantic.
Jim Fitzpatrick, the Irish illustrator and creator of the world-famous Che Guevara poster, captured the Jailbreak mood vividly with his memorable image of the four desperados making their dash for freedom.
With a killer reputation as a live band in the latter half of the 1970s, 'Whiskey in the Jar' did not feature in Thin Lizzy's critically-acclaimed live album Live and Dangerous. But it remained an encore favourite with Thin Lizzy fans, at least in Ireland, and is included on the deluxe version of the band's Chinatown album – recorded in 1980 at a concert in Cork's City Hall, a few short miles from the mountain where the highwayman told 'Captain Farrell' to 'stand and deliver'.
Almost 20 years after his death in 1986, Dublin honoured one of its own when a statue to Phil Lynott – 'Philo' as he is still known as in his native city – was unveiled in Harry Street close to some of his old haunts. Lynott looks every inch the 'silver-tongued devil' who embraced the wild rock'n'roll lifestyle but adored his family and home town. His friend Fitzpatrick joked that he might have preferred to be located in O'Connell Street alongside the legendary trade union leader 'Big Jim Larkin.'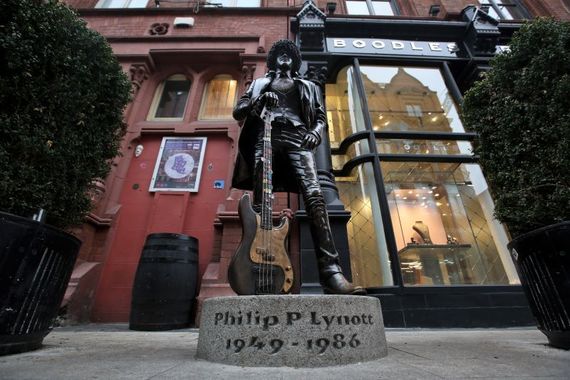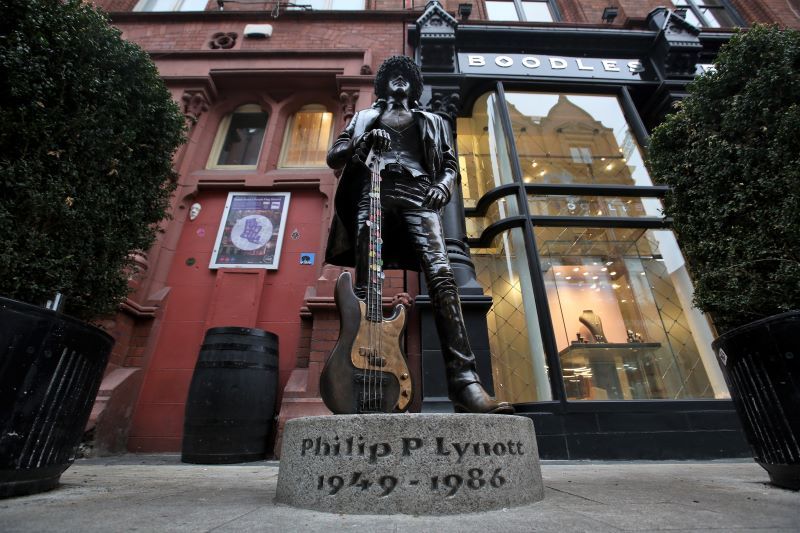 2
Luke Kelly nailed "Whiskey in the Jar" with The Dubliners some years before Lynott sang his sexy, soulful version, and Pogues frontman Shane MacGowan and Ronnie Drew, also of The Dubliners, later teamed up to deliver a blistering interpretation of the ballad. In an unlikely turn of events, Californian heavy metal giants Metallica later took up the mantle and offered their unique rendition.
But Lynott – 'Philo' – shades it.
*John Mulqueen is the author of "An Alien Ideology: Cold War Perceptions of the Irish Republican Left" (Liverpool University Press, paperback, 2022).
This article was submitted to the IrishCentral contributors network by a member of the global Irish community. To become an IrishCentral contributor click here.