The Guinness Storehouse and Kilkenny Castle Parklands were the most popular tourist attractions in Ireland for 2018
Failte Ireland has released its annual lists of the most popular tourist attractions in Ireland for 2018, and the lists prove, yet again, that Ireland has something for every kind of visitor.
Read More: 6 reasons you need to travel to Ireland in 2019
The Guinness Storehouse in Dublin was found to be Ireland's most popular tourist attraction that charges a fee, while Kilkenny Castle Parklands was the most popular tourist attraction that doesn't charge a fee.
Speaking with the Irish Independent, Orla Carroll, the director of product development at Failte Ireland, said: "I think if you look down the list you'll see a commonality in the sense that they are all really good, immersive attractions. The idea being that the visitor is engaged and learning something about our culture and heritage."
"I suppose they're quite unique experiences to Ireland, so you don't find a Guinness Storehouse anywhere else, you don't find a Kilkenny Parklands, Kylemore Abbey is very more specific to Ireland."
"It offers a genuine Irish experience in an immersive way," she added.
"We have changed it slightly this year in the sense of our definition of what an attraction is. What's important from a tourism perspective is visitors from international, or that they're not locals. So previously, sometimes, locals walking in the grounds were counted, so we've omitted that this year."
Read More: Five things to do in Ireland when the sun is shining
Ireland's most popular visitor attractions that charge a fee for 2018:
Failte Ireland reported that Guinness Storehouse in Dublin is the most popular tourist attraction in Ireland, having welcomed a staggering 1.7 million visitors in 2018.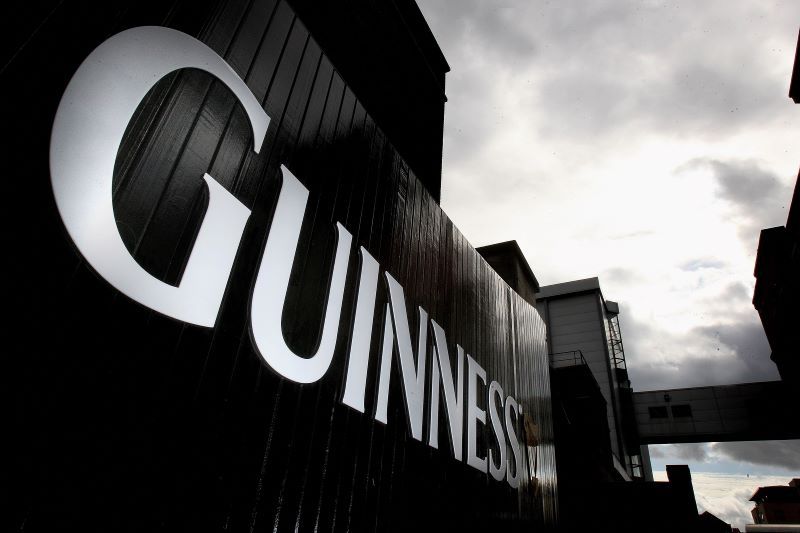 3
In second place was the Cliffs of Moher in Co Clare, where 1.5 million people traveled to take in the spectacular views, representing an increase of 3 percent compared to 2017.
In third place was the Dublin Zoo, where 1.2 million people stopped by to gander at the wide assortment of exotic animals in Ireland's capital city.
Overall, the top ten fee-charging attractions during 2018 were:
Guinness Storehouse - 1,736,156 (visitors)
Cliffs of Moher Visitor Experience – 1,580,000
Dublin Zoo – 1,230,145
Book of Kells – 1,057,642
Tayto Park – 700,000
St Patrick's Cathedral – 627,199
Kylemore Abbey & Garden – 561,657
Muckross House – 550,649
Powerscourt House Gardens and Waterfall – 472,523
Blarney Castle & Gardens – 460,000
Read More: 15 things to do in Ireland that you've never heard of
Ireland's most popular visitor attractions that don't charge a fee for 2018:
Kilkenny Castle Parklands was not only the top free tourist attraction for 2018, but it's also a newcomer to the annual list. Carroll told The Irish Independent its inclusion in the list was "largely due to the fact we put in counters with OPW in 2017 so we have a full year's count in 2018."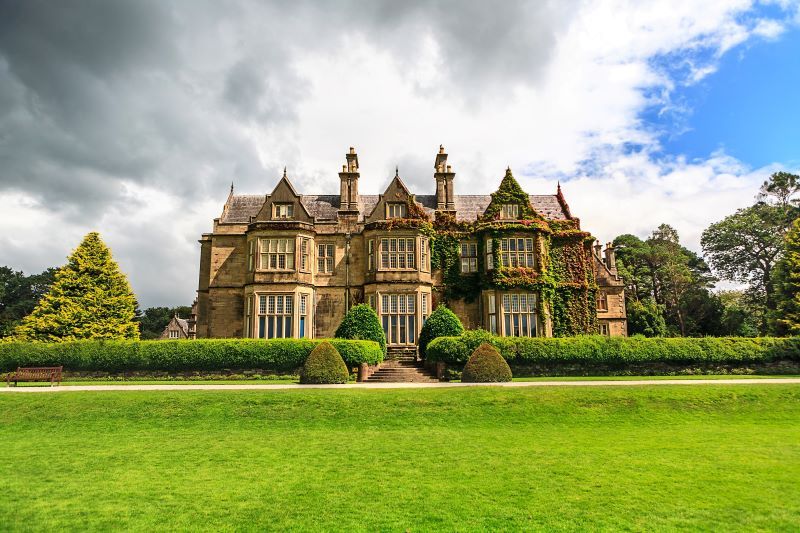 3
Kilkenny Castle Parklands – 799,032 (visitors)
The National Gallery of Ireland – 775,491
Glendalough Site – 732,824
National Botanic Gardens – 655,609
Castletown House Parklands – 642,278
Irish Museum of Modern Art – 505,891
Doneraile Park – 490,000
National Museum of Ireland – Archaeology, 466,038
Farmleigh House Estate – 389,932
Battle of the Boyne/Oldbridge Est – 355,608
Read More: Three tours to take on your next vacation in Ireland
Investment
Orla Carroll further added in a statement: "While 2018 was a positive year for most of Ireland's top attractions, there are many challenges ahead for the tourism industry."
"As the National Tourism Development Authority, Fáilte Ireland's role is to support the development of a 'world-class' tourism sector. Our work with attractions in helping them grow their visitor numbers through training and funding is a significant part of what we do across the country. Over the course of 2018 alone, Fáilte Ireland approved grant funding of more than €31 million for 46 projects."
"In May this year, we announced funding of up to a total €150 million through our new Platforms for Growth initiative. The first "Platform" is "Iconic Immersive Attractions" with individual grants available for large-scale visitor attractions of €2.5 million upwards. This is Fáilte Ireland's largest program of investment yet and with continued investment like this, and through our work with partners across the country, we look forward to seeing new locations feature on the top attractions survey list."
Traveling to Ireland in 2019: Did you know that we have a sister travel company Irish Studio Travel who can help you vacation in Ireland no matter your budget? With Irish Studio Travel, you can now book your entire vacation with us, which means we do all the hard work.
Are you hoping or planning to travel to Ireland this year? Join with other travelers, adventurers and lovers of Ireland in our dedicated travel group, where you can find top tips, great recommendations, and air out any of your concerns and questions. 
What's your favorite tourist attraction in Ireland? Let us know in the comments!