Holidays in Ireland for Christmas will leave you pining for home comforts once you get back to New York or where ever you call your second home. 
The Christmas and New Year celebrations in Ireland have come and gone, and now it's back to business as usual. Here are the things we're all missing most after the holidays in Ireland (and no, we're not at all ashamed that 65% of them are food).
A nice roaring fire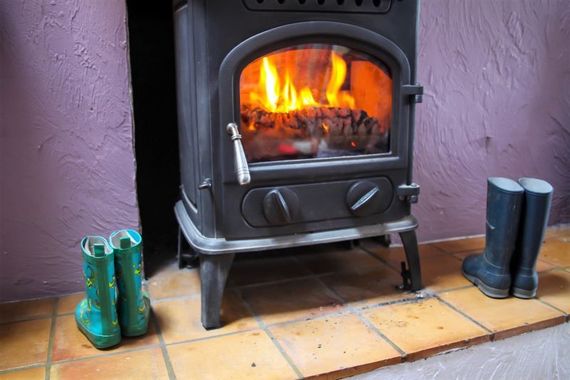 9
There's nothing cozier than sitting by the fire, and no fire smells as good as a turf fire.
Drinking a cuppa every two hours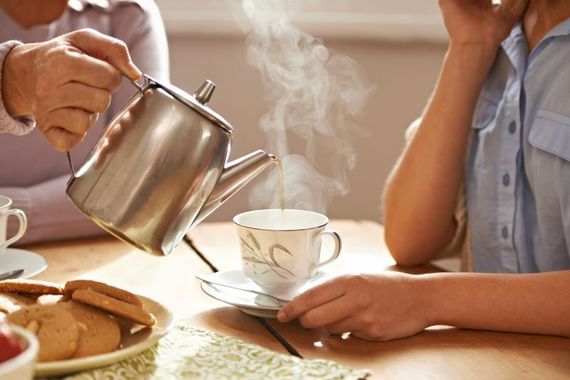 9
It's all too easy to fall right back into the vicious cycle of tea addiction. You arrive after flying the red-eye into Dublin. Tea. You take a nap and wake up, and it's time for tea. How about some lunch? Tea. If you're having some biscuits you obviously need a cuppa to go with them. Dinner was delicious! Now let's put the kettle on. You must be exhausted, let's have some tea before bed.
Brown bread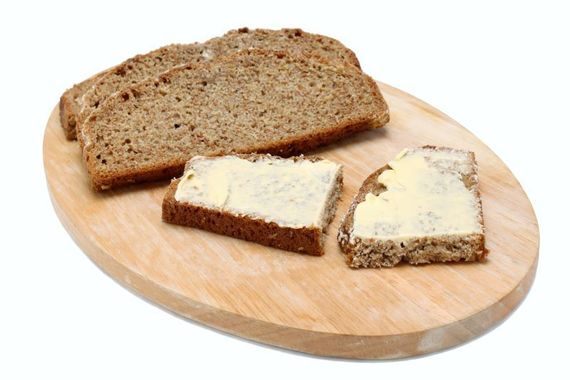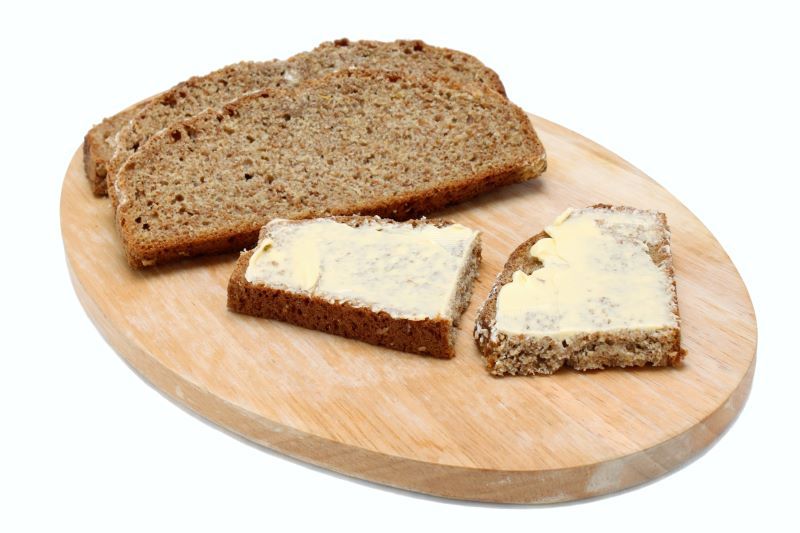 9
There's nothing like a slice of Irish brown bread slathered with Irish butter (Kerrygold, please and thank you). The crumbly texture, the rich taste. We'd trade our firstborn children for a slice of McCambridge's right now.
White bread

One of life's greatest unsolved mysteries is what makes Irish pan loaves so delicious. We may have an array of artisanal baguettes, ciabattas and sprouted wheat multigrain loaves easily accessible here in New York, but the sliced white bread you buy at the supermarket can't hold a candle to Brennan's.
Really just all the bread

Baps, chicken fillet rolls, scones, blaa, mince pies – we're really just missing it all.
Breakfast fry and the many meats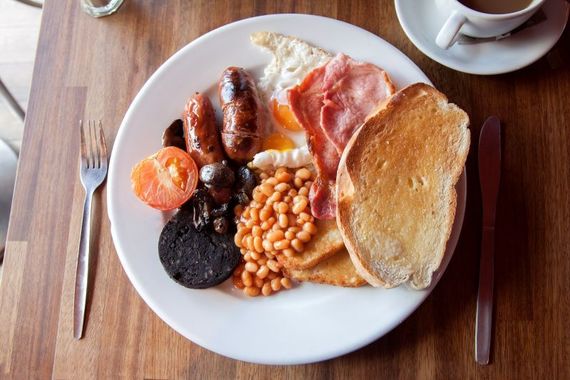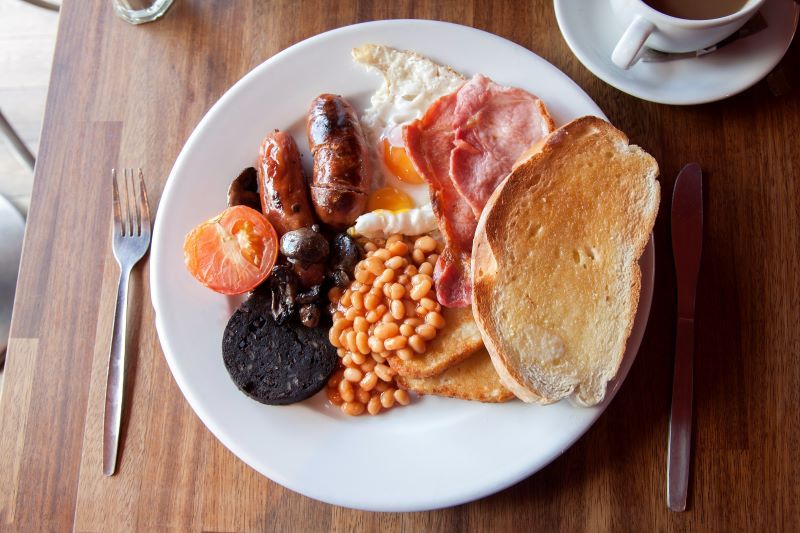 9
There was a distinct lack of bacon, rashers, and black and white pudding at breakfast this morning. (Breakfast this morning is a granola bar and coffee from a street vendor.)
Catching up on the local gossip
Did you hear who got engaged, who got married, who moved out, who moved in, who had a baby, who got a great new job, who died, who bought a house? Pretending that you don't already know what everyone's doing from Facebook is an art form in itself.
Christmas pudding and cake

Fruitcake in the US is a joke. (Literally, there's a joke about fruitcake being re-gifted every year because no one wants it.) But in Ireland, it's a rich, delicious, booze-soaked delight. What's really difficult is knowing that the Christmas cake is sitting in mam's kitchen right now and will be slowly disappearing till the end of January at least, tasting better and better as the days go by.
A pint in the local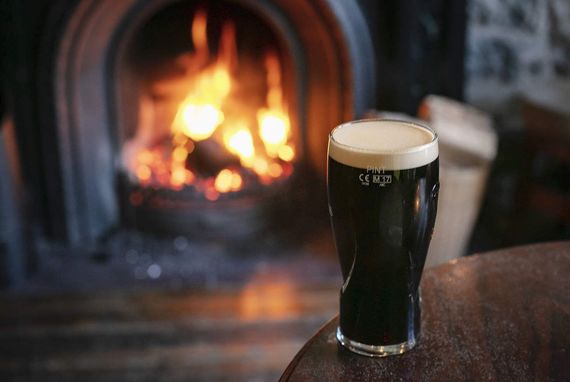 9
Being at your local pub when everyone's home for the holidays is like living the "Cheers" theme song. Everybody does know your name. And they are (usually!) glad you came.
After months of NYC nightlife, it's a truly enlightening experience. You suddenly remember what it's like to be out around people who aren't all between the ages of 21 and 35. You can see the people you're with. And you can actually hear them too! The bar staff are friendly. And that glass of Jameson? €4 instead of $8.
Electric blankets and hot water bottles

Why has this never really caught on in the US? The house may be cold, but you know the bed is going to be nice and toasty!
Tayto and Roses

And Cadbury's chocolate, and fruit pastilles, and polo mints, and Bueno bars… basically everything at the Spar cash register.
Christmas telly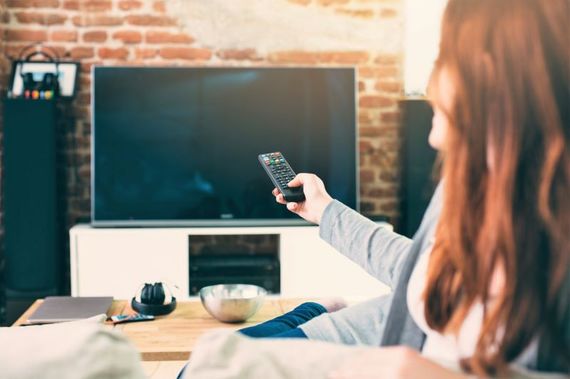 9
When else would all 8 "Harry Potter" movies be on TV in a row? And let's not even get started on all the Christmas specials.
Clean air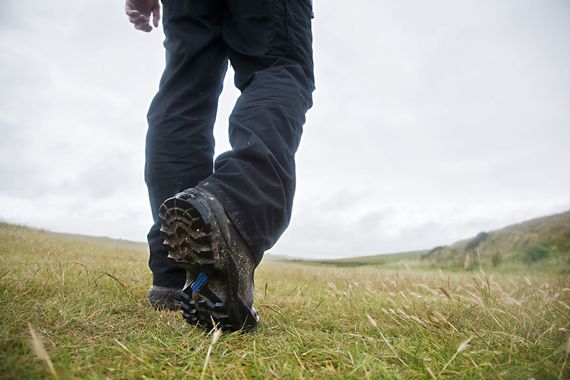 9
It smells so good and fresh you want to gulp it down.
Hugging mam

9
Miss you so much already! 
* Originally published in 2015. 
What do you miss most after the holidays in Ireland? Let us know in the comment section.