Robert and Ethel Kennedy went on to have eleven children together
Robert F. Kennedy, brother of President John F. Kennedy, married Ethel Skakel on this day, June 17, in 1950.
Read More: Ethel Kennedy: Facts you need to know
While attending Manhattanville College in New York, Ethel became close friends with Jean Kennedy Smith, the youngest of the Kennedy siblings. As a friend of Jean, Ethel began to join in on Kennedy family vacations.
The JFK Presidential Library writes: "In 1945, 17-year-old Ethel was introduced to Jean's brother, Robert F. Kennedy (Bobby) during a skiing trip to Mount Tremblant Resort in Quebec, Canada. At the time, Bobby was dating Ethel's sister, Patricia Skakel. Eventually, that relationship ended and Robert and Ethel started seeing each other."
In February 1950, Ethel and Robert got engaged and were married on June 17, 1950, at St. Mary's Catholic Church in Greenwich, Connecticut.
Read More: RFK's children believe there was a second assassin with Sirhan Sirhan
Just over a year after their wedding, Robert and Ethel welcomed their first of eleven children, Kathleen, on July 4, 1951. Kathleen was followed by Joseph II, born in 1952; Robert Jr., born in 1954; David, born in 1955; Courtney, born in 1956; Michael, born in 1958; Mary, born in 1959; Christopher, born in 1963; Matthew, born in 1965; Douglas, born in 1967; and Rory, born in 1968.
Tragically, David died from an accidental drug overdose in 1984, and Michael died in a skiing accident in 1997.
Two years after their wedding, Robert F. Kennedy made his "political debut" as manager of his older brother John F. Kennedy's successful Senate campaign in Massachusetts.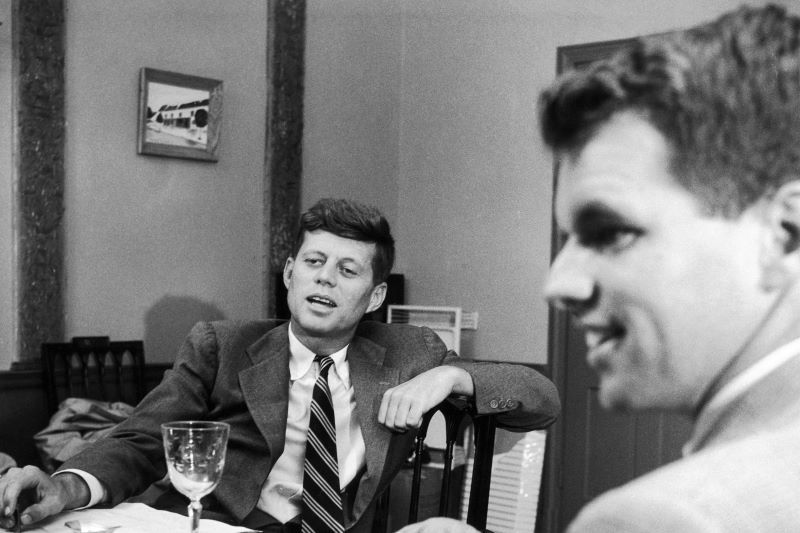 4
Read More: Kerry Kennedy speaks about father's legacy on 50th anniversary of RFK Presidential bid
In 1957, Ethel's interest in politics heightened as her husband became chief counsel to the Senate Select Committee. In 1959, she joined forces with other Kennedy family members to campaign for her brother-in-law's successful Presidential run.
In 1960, the newly-elected President Kennedy named his brother Robert as his Attorney General. In his role, RFK went on to be one of his brother's closest advisors.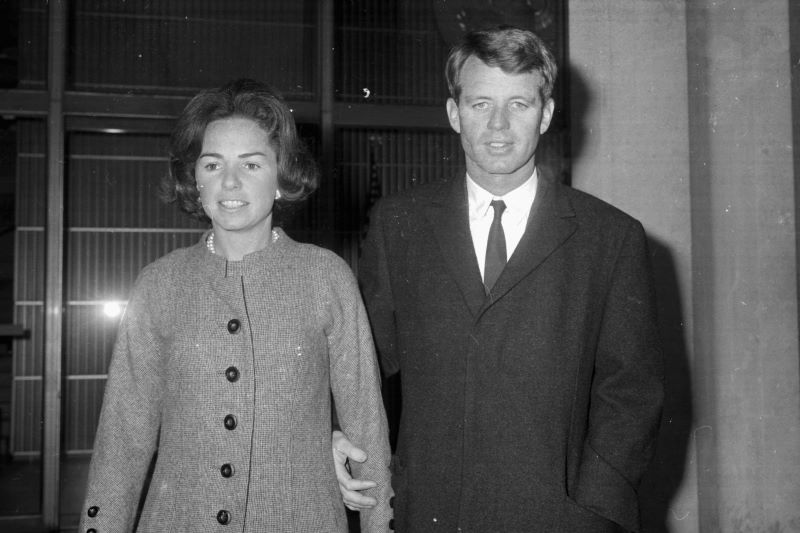 4
On June 5, 1968, nearly five years after his brother President John F. Kennedy was assassinated, Robert F. Kennedy was shot and killed by Sirhan Sirhan in Los Angeles shortly after winning the California Democratic primary. 
Six months after his death, Ethel gave birth to their youngest child, Rory. Ethel swore to never marry again but continued on a legacy dedicated to the public good.
Ethel is the founder of the Robert F. Kennedy Memorial Centre which attempts to continue the works of Robert F. Kennedy through Human Rights Awards and Journalism Awards. She also co-chairs the Coalition of Gun Control and remains involved with other human rights organizations.
Read More: Ethel Kennedy and family protest Trump by wearing 'I really do care!' jackets
In 2014, Ethel was awarded the Presidential Medal of Freedom by President Obama for her dedication to "advancing the cause of social justice, human rights, environmental protection, and poverty reduction by creating countless ripples of hope to effect change around the world."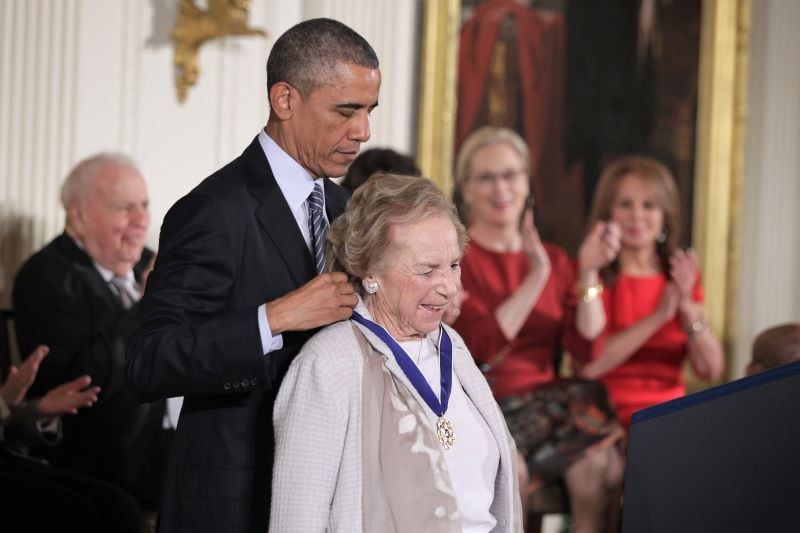 4
Last year, Kennedy made headlines when she announced that at 90 years old, she would be embarking on a hunger strike in protest of President Trump's policies.