Despite the kind words, not enough gets done on Irish issues in Washington DC on St. Patrick's week
The writer Iris Murdoch once observed, "I think being a woman is like being Irish … Everyone says you're important and nice, but you take second place all the time."  
Certainly this week in the lead up to St. Patrick's Day, there will be many in Washington telling us "how important and nice" the Irish and Irish Americans are and laud the friendship between the United States and Ireland.
However, it is debatable that thoughts of Irish America and of Ireland will last longer than the Shamrocks worn on their lapels before being tucked away in the drawer with the green tie for next year.
Read more: Irish leader calls for US Special Envoy to protect North peace against Brexit
An issue like Brexit will certainly be important to key Irish American legislators but to very few others. President Trump has made amply clear he thinks Brexit is a splendid step
The U.S./Irish relationship predates the oft-cited "special relationship" between America and Britain.  Years before seeking aid from France, Benjamin Franklin traveled to Ireland and found the Irish "all on the American side of the question" of independence.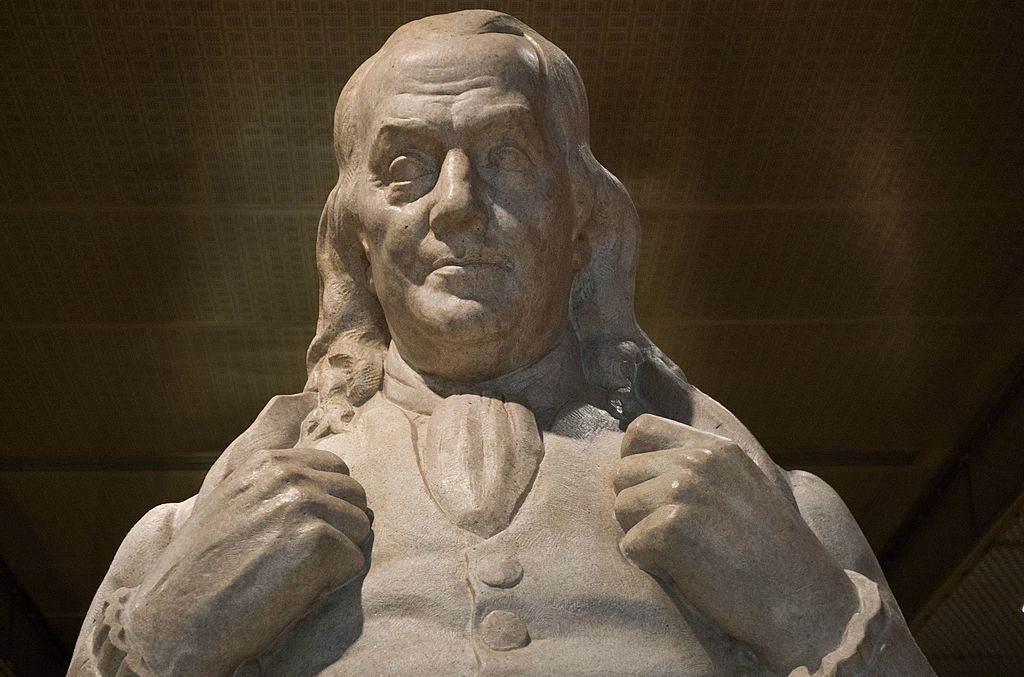 6
When the captured American patriot Ethan Allen and his men arrived in Ireland as POWs aboard HMS Soledad, the people of Cork took up a collection to provide him and his men with clothing and other supplies to the embarrassment of English authorities; their demonstration of support may have saved him from an English noose as a rebel.  
Washington later described Ireland as the "friend of my country in my country's most friendless days."  
Much will be said in St. Patrick's Day ceremonies across the nation of the innumerable contributions that Irish Americans have made to this nation, none more significant than the 257 awardees of the Medal of Honor who list Ireland as their birthplace.
Yet come St. Patrick's Day 2019, it will be 786 days since the United States has had an ambassador to Ireland, despite the fact that 129 ambassadors to other nations have been confirmed since the administration has taken office.  
Read more: Irish Medal of Honor recipients remembered 
6
With Britain's planned departure from the E.U., Ireland will be the only predominantly English-speaking country in the European Union. The value of the British "special relationship" may be severely deprecated, post-Brexit, and the current lack of diplomatic investment in America's relationship with Ireland would not appear to serve America's best interest nor rightfully respect America and Ireland's long relationship,
Simultaneously, the post of United States Special Envoy to Northern Ireland remains empty.
Brexit poses a clear threat to the Good Friday Agreement, a US diplomatic triumph which ended proportionately one of the bloodiest conflicts in history.  Brexit and the return to hard borders, both physical and psychological, threatens to undermine two decades of progress between the communities of Ireland. The devolved Stormont Government, one of the most tangible accomplishments of the Good Friday Agreement, has been in collapse for over two years.
Read more: The Brexit crisis - a major IrishCentral conference in New York this March
6
We have seen the recent furor over ill consider and insensitive comments made by Northern Ireland Secretary Karen Bradley concerning the quest to resolve the legacy of the Troubles through judicial means.  
The lack of a formal U.S. presence in Northern Ireland sends the wrong message at this inflection point in history. The President promised that the post of Special Envoy to Northern Ireland would be retained and a candidate nominated.  
In the runup to St. Patrick's Day 2018, then Secretary of State Rex Tillerson confirmed to the Irish Minister of Foreign Affairs that a list of names was prepared and an appointment imminent.  Yet, when his successor Secretary of State Mike Pompeo appeared before Congress in May, he claimed he knew of no such plans, nor was he aware of a letter from Congress recommending that a Special Envoy to Northern Ireland be appointed. Secretary Pompeo said that he would consider the appointment of a Special Envoy; as of St. Patrick's Day 2019 he is still considering.
Read more: How the US special envoy to Northern Ireland functioned before Trump
6
Since 1965, there has been in effect a "border wall" between Ireland and the United States.  
Senator Ted Kennedy, an author of the 1965 Immigration reform act later confessed: "What we were trying to do was eliminate discrimination that existed in the law, but the way that that legislation was developed worked in a very dramatic and significant way against the Irish."  
Last year Ireland received only 66 visas in contrast to Iran (4,199), Liberia (2,484), Ghana (2,484), Yemen (1,193), Iraq (731). However, when there was an opportunity this past year to mitigate this half a century of injustice by allowing the Irish access to the unused portion of 10,500 visas exclusively earmarked for Australians, it was obstructed by the political maneuverings of a single Senator, Tom Cotton, who blocked it from even coming to the floor for a vote.
Read more: E3 bill dies thanks to Senator Tom Cotton and incredibly, an Irish journalist Neil Munro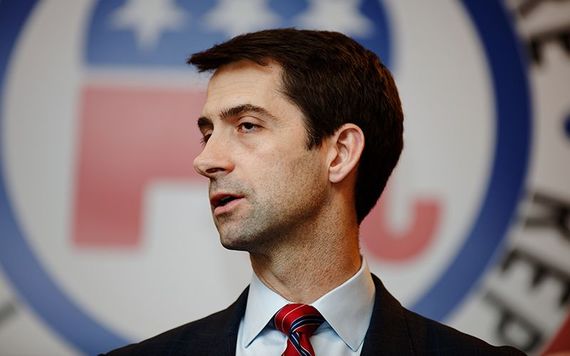 6
The story of Irish America is the story of the American Dream.  It is a story of perseverance over hardship and discrimination while simultaneously being grateful and loyal to this nation. The Irish and Irish America deserve deeds to match the words that will be uttered during Washington's St. Patrick's day photo ops.   
If as many a politician will claim this week that "everyone is Irish on St. Patrick's Day" then the causes and concerns of Irish America and the U.S. relations with Ireland should be worthy of attention the other 364 days of the year.
Neil F. Cosgrove is the Political Education Chair of the Ancient Order of Hibernians.
What are your thoughts? Let us know in the comments section, below.