Senator Tom Cotton refused to take calls from senior Irish government figures who tried to reach him on the E3 Irish visa bill which he single-handedly voted down on Friday.
Cotton, from Arkansas, was the lone senator who blocked the E3 bill which would have given 5,000 visas a year to Ireland.
Cotton refused to speak to Simon Coveney, Minister for Foreign Affairs and Deputy Prime Minister, when Coveney tried to reach him.
"It was rude and ignorant and completely unacceptable," a senior Irish figure told IrishCentral on Friday night.
Cotton sent his Chief of Staff to a meeting with Irish Embassy officials rather than meet them himself, again a slap in the face to Ireland.
The failure to reach Cotton points to a problem for the Irish government and Irish America alike. Just a few years ago, a giant of the Senate like Ted Kennedy would very likely have managed to get Republicans to lobby Cotton to change.
Read More: E3 bill dies thanks to Senator Tom Cotton and incredibly, an Irish journalist Neil Munro
However, it was not possible this time to get any pressure on Cotton, especially as he was from a state, Arkansas, where there is not a very active Irish community.
Cotton's decision to vote down a bill supported by one of America's largest ethnic groups seems strange given his naked ambition. Cotton has made it very clear he wants to be president one day. Local Arkansas radio host Roby Brock told The New Yorker recently:"There are a lot of people here..who hate him and think he's the Antichrist. The only thing everyone agrees on is that he wants to be President someday."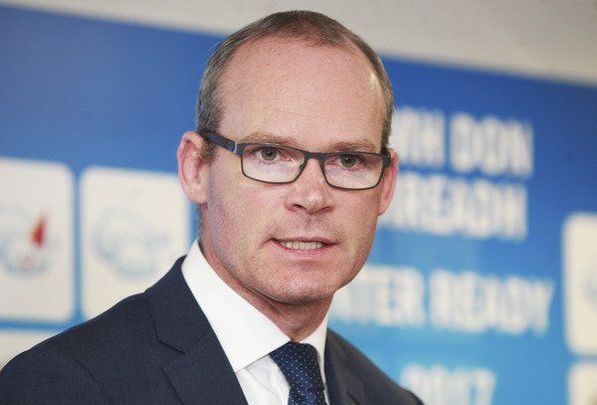 2
Jeffrey Toobin who wrote the profile noted "To make that next leap, Cotton expresses the militarism, bellicosity, intolerance, and xenophobia of Donald Trump, but without the childish tweets."
The xenophobia definitely seems intact. 435 congressmen and 99 senators passed the E3 bill unanimously except for Cotton who refused to discuss his decision. In other words, 534 legislators wanted the E3 bill to pass, just one person, Cotton, prevented it from doing so.
Contrast that snub with Cotton's knee-jerk reaction to Israeli concerns, where he is considered one of their most hardline supporters. Just three days ago, he co-authored a resolution calling for Israel to be recognized as the sovereign power over the Golan Heights which they have occupied for 51 years. No American government has ever taken that step.
Read More: The Irish deserve access to the US through E3 work visas
There is no doubt whatever that Cotton would have taken a call from the Israeli Prime Minister Benjamin Netanyahu. Raw Israeli lobbying power is an incredible force.
Irish Americans were quick to attack the Cotton decision to allow E3 to fail.
Thanks to @SenTomCotton its very bad/sad news for Irish immigrants. He blocked #E3Visa bill. 33 million Irish Americans hopes dashed. Shame on @SenTomCotton @TomCottonA Thanks @SpeakerRyan for your efforts. It was a done deal apart from one man who stood in the way of progress. https://t.co/FTRrsmAe4X

— Gràinne Barron (@grabar) December 21, 2018
I'm just completly fuming at the bullshit out of this idiot! "Irish born" and he actively sought for this to he thrown out because it supposedly taking jobs off US graduates...funny how he doesn't see a problem with his own job! The hypocrisy is sickening #E3Visa #IrishVisas https://t.co/4i3wxATkMs

— Stephen James (@Cover_Character) December 22, 2018
What an asinine statement. The 10,500 E3 visa cap established in 2005 was NOT up for increase. Under current guidelines, 5,000 Australians could be taking those "white-collar" jobs tomorrow if they so chose. Someone get this guy a Guinness and a clue. #E3visa #Ireland

— Alyssa Nicole (@alyssabianca65) December 22, 2018
The Irish visa bill might also have been a victim of bad timing. With the resignations of General James Mattis as Defense Secretary Cotton, a former decorated officer in the US Army, is being spoken of as his replacement but his possible departure from the Senate will not change the E3 equation. Experts give a new E3 bill very little chance in a new Congress.