This year two very different Irish films are competing in two very different Oscar races, so is it worthwhile to pick a favorite already? 
Hollywood doesn't do subtle, so the prospect of my favorite Irish film of the year being nominated across multiple categories at the Oscars this year was always going to be a long shot. 
But when "The Quiet Girl" clinched a spot on the Best International Feature Film Oscar shortlist, it picked up the kind of momentum that could see it go all the way in March.
It's a groundbreaking film in so many ways. The first Irish language film ever to be shortlisted, history is being made each time it is screened and nominated. 
Not only is the film a critical success but crucially it's also a big commercial one (the film has taken in a record-breaking €1 million in Europe) which means now it has that magic word attached to it: buzz.
It's too early to discern the prospects of this small but perfectly crafted Irish film, but from the nominations and awards it has picked up to date, there's reason for some optimism.
Already winning at the European Film Awards, the London Critics Circle Film Awards, and the Irish Film And Television Awards (IFTA), it's a safe bet that "The Quiet Girl" could go all the way on Oscar night.
5
But if you're wondering why I'm tracing the prospects of a low-budget Irish language film it's because I was genuinely awed by it, both personally and professionally.
Director Colm Bairéad has done that rare thing, portraying 1980s Irish rural life with a simplicity and focus that gives every scene a documentary realness (his background in documentary filmmaking clearly stands to him). In my opinion, it's a stone-cold masterpiece. 
One of the great unspoken struggles of Irish filmmaking has always been an awkward tussle with tone. For as long as I can remember, there have been a remarkable diversity of contrasting realities portrayed onscreen, with each new director seemingly trying to capture and convey our essence, often with about as much success as trying to capture a leprechaun. 
Everyone has an idea in their head about what Ireland should look and sound like, but everyone usually disagrees. The Dublin of "The Commitments" doesn't look, sound, or talk to the Dublin of "Normal People," for example. And it's not just a matter of class or background, these contrasting characters seem to inhabit entirely different universes, but live within a short bus ride of each other. Why is that?
Early Roddy Doyle films, it's fair to say, were unusually self-conscious in their portrayal of Dubliners as working-class charmers who'll willingly give it a lash. In those 90s films, if people weren't about to say something quotable and hilarious, they would prefer not to speak at all, it appeared.
Doyle is an unusually gifted writer and to be fair to him the adaptations of his early books were shaped by middle-class British directors, who brought their own ideas of who we are and what we sound like to the table and then the screen.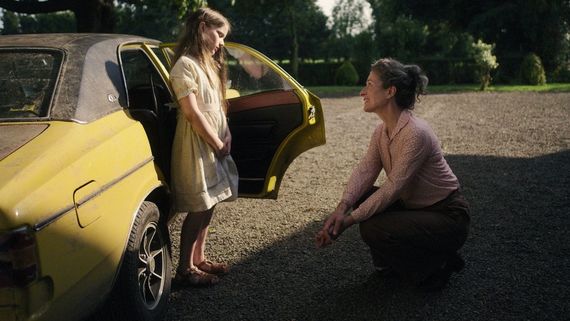 5
I'm saying this because what Bairéad has done in "The Quiet Girl" is something that has largely gone unremarked on but that I have rarely seen in Irish films: he saves us from the weird prison of being lovable characters, or uniquely funny, or unusually charismatic or poetic, in other words, he saves us from pastiche, from becoming caricatures of ourselves. 
Reality enters the proceedings from the first stark frames of "The Quiet Girl" and the film has more to say in one scene than many of these other films have said collectively. To my mind, that's a remarkable achievement. If I was the decider, I'd FedEx him the Oscar right now.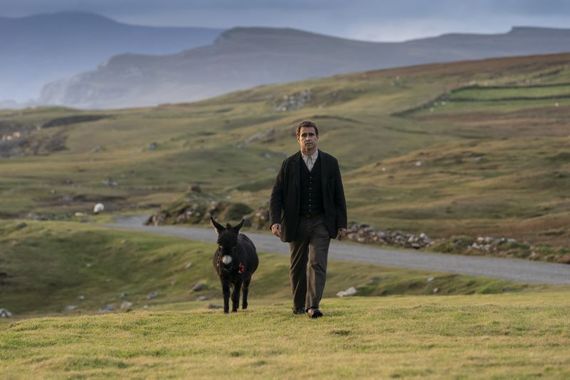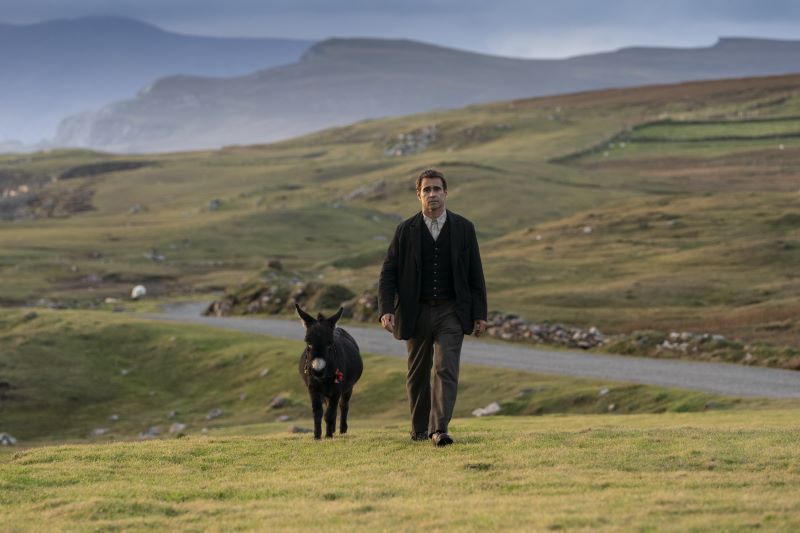 5
Unfortunately, I live in reality where "The Quiet Girl" was made for €1.2 million and must compete indirectly for attention with the second semi-Irish film in contention for Oscar glory this year, "The Banshees of Inisherin" which was made for a much more deep-pocketed $15 million. 
Tonally, the two films are worlds apart. "Banshees" is for the most part a sour, sad, and ultimately rather dissolute film about the loss of love, which opens with a Bulgarian chant and ends just as unexpectedly. 
There has always been a Punch and Judy call and response quality to McDonagh's scripts since the early Druid cycle that originally made his name. He likes to set the majority of his stories in the past, the better to evade modern ideas about how people can behave or talk, to give modern theater audiences a chauvinistic thrill.
But "Banshees" is most distinguished by the gorgeous screen work of Colin Farrell, who often seems to belong to a better film than the one he's actually starring in, because he mines the pathos of his abandoned buddy role with an all too rare degree of vulnerability and hurt. 
Tonally, "Banshees" is all over the map. From the aforementioned Bulgarian choir to the is-she or-isn't-she supernatural old crone, to the weirdly ahead of his time composer played by Brendan Gleeson, to the beautiful supporting actor work of Barry Keoghan and Kerry Condon, it's often hard to know who to root for, or exactly what era it's all happening in, or what the stakes really are or even what kind of Ireland it's all unfolding in?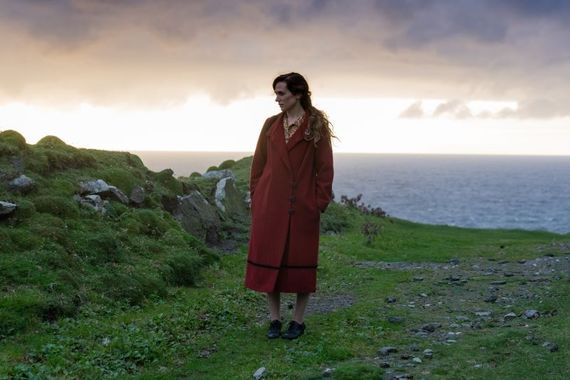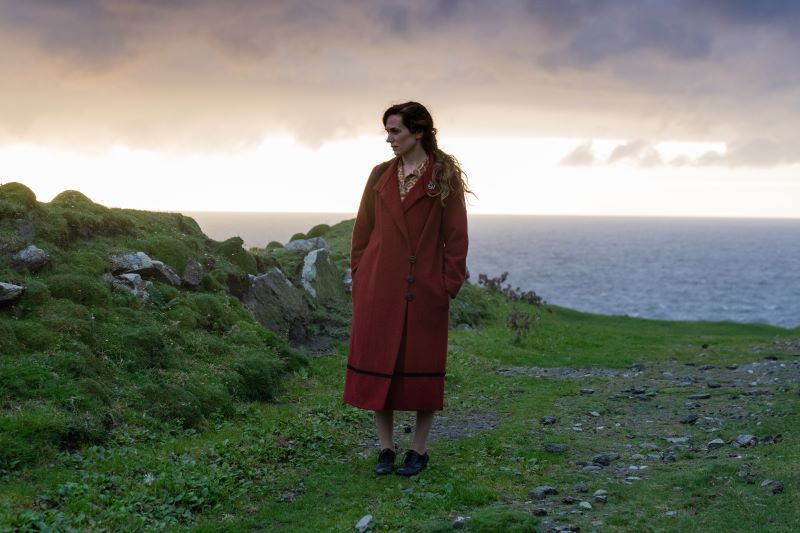 5
If you could draw a line from "The Quiet Man" to "The Banshees Of Inisherin" to "The Quiet Girl," it would be like walking out of a cartoon toward lived Irish reality, stopping about halfway in McDonagh's weird semi-pastiche before moving on. 
For that reason, I'd suggest that "Banshees" may be the more popular but less accomplished film. I don't want one to fail so the other may rise, or anything so crass, because Hollywood can easily accommodate both, it's just that one film has much more to say than the other and it does so with an economy and precision that is much closer to art. That matters at awards time, or it should.
No one want wants the rain to fall on Farrell's chances or his accomplishments in this film, his recent turn in "After Yang" was another masterful screen performance from this most versatile Irish star who deserves his spot in the sun and there is no doubt that his number may very deservedly get called on Oscars night.
Before they succumbed to Covid last weekend, "Banshees" stars Farrell and Gleeson seemed well on their way to another round of awards alongside their director McDonagh and perhaps that course is still unalterable because nothing succeeds like success. 
But this year, my money and my hopes ride with an Irish language film that I hope will do the unthinkable and score a major victory for elegantly understated direction, poetic cinematography - and recognizably lived Irish reality.