The US President is reportedly going to visit his golf resort in Doonbeg, Co Clare
President Trump is set to visit Ireland in June according to some reports.
Read More: Trump's state visit to UK for D-Day announced, no Ireland trip plans as yet
While the visit has yet to be officially confirmed, Newstalk cites "a number of senior sources" as saying that Irish government officials are "preparing for the US President to visit Ireland between the 5th and the 8th of June."
"Sources said the US President will visit his Doonbeg resort in County Clare on June 5th, before going to France on the 6th for more commemorations and then returning to Ireland."
Newstalk journalist Sean Defoe broke the news on Twitter:
Hearing from multiple sources that Donald Trump's visit to Ireland has been confirmed on the US side. Irish government still waiting on official confirmation. He'll be in Ireland from June 5th-8th

— Seán Defoe (@SeanDefoe) May 15, 2019
Read More: Donald Trump and Mike Pence plan their 2019 trip to Ireland
Newstalk adds that President Trump is expected to meet with Ireland's Taoiseach (Prime Minister) Leo Varadkar during his visit, reportedly at the US President's golf resort in Doonbeg, Co Clare. Sources added that the Taoiseach's office has begun to explore logistical and security plans in the area.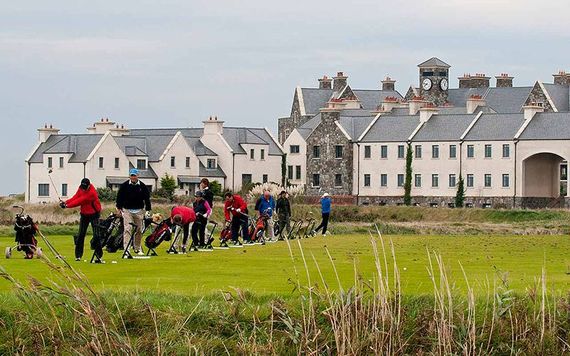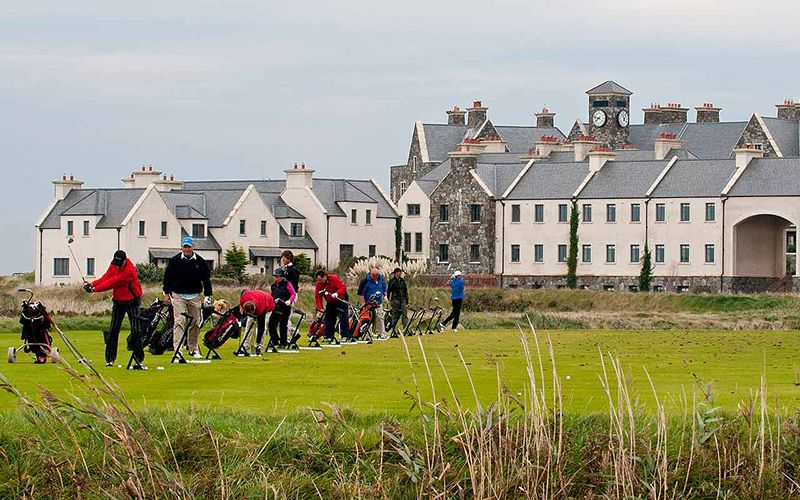 3
Taoiseach Varadkar has been hosted by the White House for the past two St. Patrick's Days in Washington, DC as part of a long-standing tradition between Ireland and the US. President Trump has yet to make an official visit to Ireland during his presidency - he had a visit scheduled last fall but canceled citing scheduling conflicts.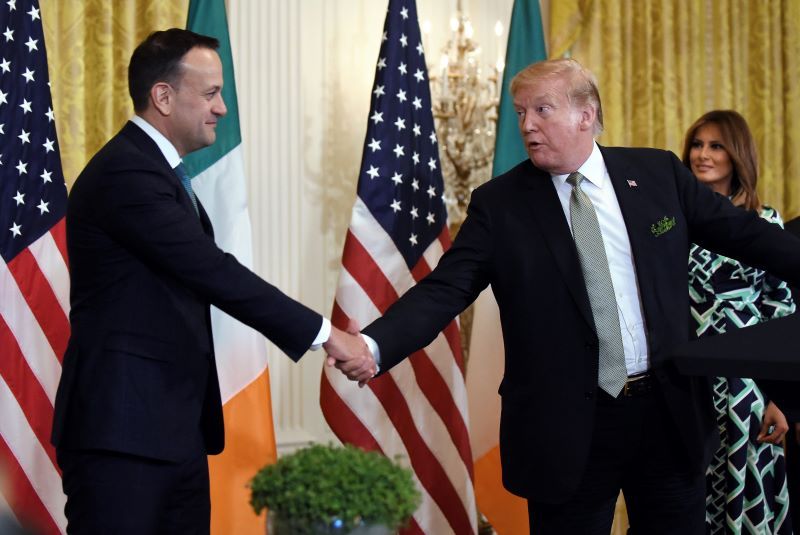 3
Read More: Trump the Nationalist and Irish education - don't know much about history?
The Irish visit looks to be built around the presidential visit to both France and the UK in June where President Trump will attend the 75th commemorations of D-Day.
Are you excited to hear about President Trump visiting Ireland? Let us know in the comments!