Now that Brian Burns, the Ambassador-designate to Ireland, has withdrawn his name, speculation is already rife as to who will be the next man or woman up for the prestigious post. Here are some of the favorites according to insiders:
5
1. Sean Spicer: This would be the perfect landing spot for this proud as punch Irishman who once appeared on CNN wearing Shamrock covered pants on St. Patrick's Day. He is the descendant of a Cork seafaring family and he has kept up the nautical tradition by serving in the Navy Reserve. Widely liked despite the media ridicule and a welcome visitor at the Irish Embassy. A real contender.
5
2. Christopher Ruddy: Irish American Christopher Ruddy (52) is the founder of Newsmax and a one-time friend of Trump through their Palm Beach connections. Ruddy is widely liked, even by the Clintons, whom he befriended despite his opposing political views. "Obviously I do have a relationship where I do understand the president," Ruddy has said, in reference to Trump. "I don't know his thinking on every major issue, but I sometimes understand how he approaches things."
5
3. Congressman Peter King: The Long Island congressman, long active on Irish issues, has known Trump a long time and despite wobbles is back on very good terms with him. A member of the House since 1993, he's 73 now and a term as US Ambassador might very well suit.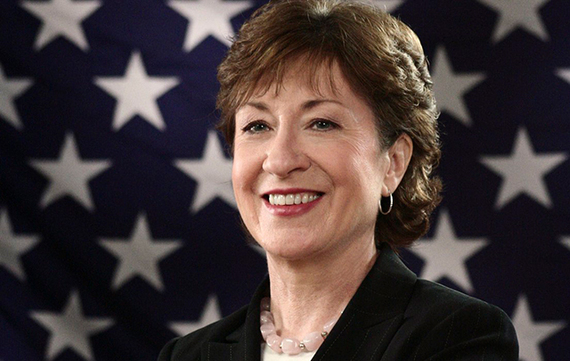 5
4. Senator Susan Collins: The Maine senator is moderate and a thorn in the side for Trump. The current conservative Republican governor would likely pick someone far more closely aligned to Trump if she went. Seems to be on the way out of Senate with talk of running for governor in 2018. Dublin might look better and better as rhetoric from Trump against her heats up.
5. Roma Downey: Married to long-time Trump confidante, "The Apprentice" producer and advisor Mark Burnett and a star in her own right. The Derry-born actress would play well in Ireland and it would make a fascinating homecoming for her.
Who do you think Trump will pick to replace Burns as his nominee for Ambassador to Ireland? Share your thoughts in the comment section.