Rep. Richie Neal warns PM Johnson that Good Friday Agreement cannot be compromised
Irish American Congressman Richard Neal has warned UK Prime Minister Boris Johnson that the Good Friday Agreement cannot be compromised in the face of a new trade deal between the US and UK after Brexit.
Read More: Irish America's powerful role to play in Brexit
Representative Neal sits as the head of the Ways and Means Committee, which is largely responsible for dictating international trade policy for the US. After Brexit, which is currently set for October 31, a new trade deal will need to be brokered between the US and UK as the UK will no longer be a part of the EU.
Representative Neal spoke with The Irish Times ahead of Prime Minister Johnson's Wednesday visit to Belfast amid the Brexit stalemate.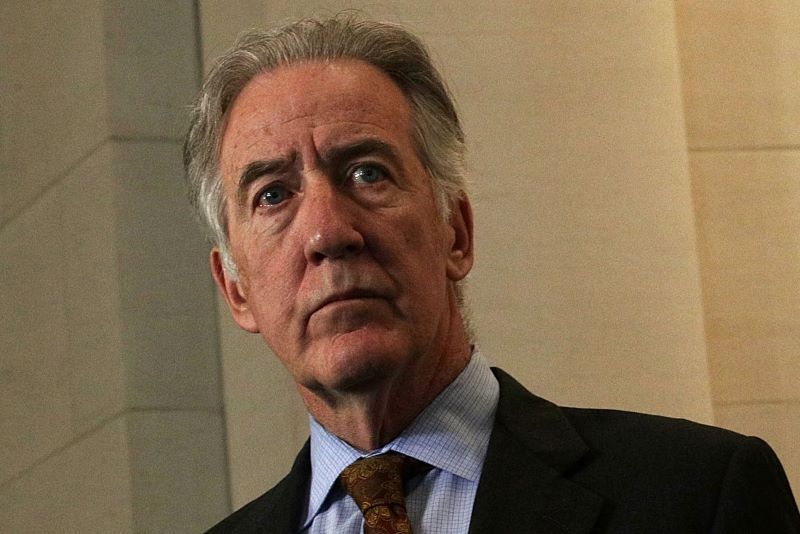 4
Neal told The Irish Times that Johnson "needs to be reminded that this is not about a return to empire.
 "You'd be hard-pressed to find everybody else who has been saying the things he has been saying as related to the backstop provision."
Johnson, who only recently became Prime Minister of the UK in the wake of Theresa May's resignation, is an opponent of the proposed backstop between Northern Ireland and the Republic of Ireland, slamming it as "undemocratic."
EU authorities insist that the backstop, which is designed to prevent a hard border between the North and the Republic, as it currently stands within the Withdrawal Agreement cannot be renegotiated. Should a hard border return, it could potentially undo more than 20 years of progress since the Good Friday Agreement.
Read More: Pelosi warns British of no US trade deal if Good Friday peace weakened
"There should be no compromise," Neal said. "The Good Friday Agreement has worked as well as anybody could have imagined. It brought to rest the longest-standing political conflict in the history of the western world, and I don't think there's any reason for the Irish government to back away."
Neal went on to accuse members of the British government of suffering from "collective amnesia" regarding the success of the Good Friday Agreement.
"There are not very many foreign policy initiatives that have worked as well as the Belfast agreement," he added. "The United Kingdom should take some satisfaction from the success of the Good Friday Agreement – not try to undo it. When you consider that twenty-five years ago this small geographic area, the size of Connecticut, was effectively a militarized state, patrolled by 30,000 soldiers – I'm worried that there are those who apparently dismiss the success of the accords.
"If Boris Johnson calls the backstop undemocratic then he misses the point that people in the north and in the Republican both voted for the Good Friday Agreement. It was a democratic exercise in a representative democracy."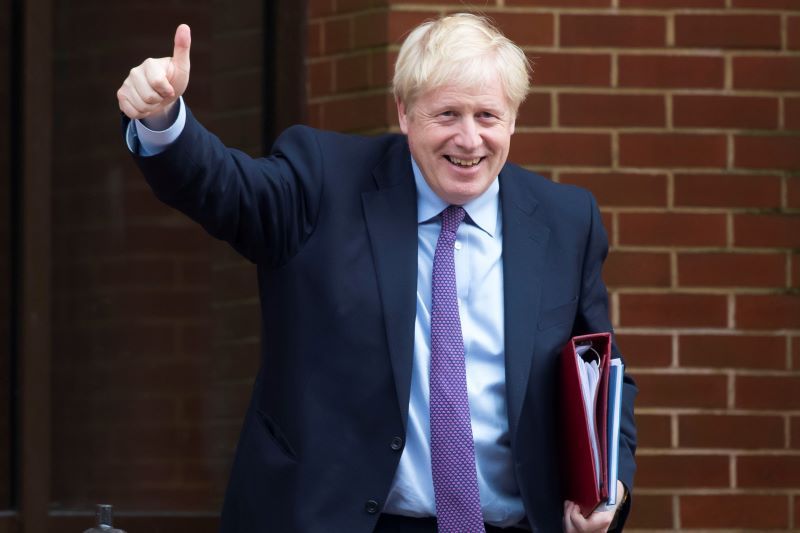 4
Read More: Irish E3 visa bill reintroduced to Congress by Richard Neal
Trump on the new trade deal
Late last week, following the first official phone call between President Trump and Prime Minister Johnson, Trump told reporters: "We're working already on a trade agreement. And I think it'll be a very substantial trade agreement, you know we can do with the UK, we can do three to four times we were actually impeded by their relationship with the European Union. We were very much impeded on trade. And I think we can do three to four or five times what we're doing."
Trump added: "We don't do the kind of trade we could do with what some people say is Great Britain. And some people remember a word you don't hear too much is the word England - which is a piece of it. But with the UK we could do much much more trade. And we expect to do that okay."
4
That same day, UK government officials confirmed what they called Trump's commitment to an "ambitious free trade agreement,"  with formal talks to begin "as soon as possible after Britain leaves the EU."
When asked about President Trump's remarks, Neal said: "Presidents don't write trade agreements, members of Congress do."
Neal added: "There is no way that Congress is going to take up the agreement if the Good Friday Agreement is jeopardized."