New US Ambassador to Ireland Edward Crawford has been sworn into office by Vice President Mike Pence.
The Ohio businessman fills the post left vacant by Kevin O'Malley since January 2017 - his term ending when former US president Barack Obama left the office.
Read More: Trump's new Ambassador to Ireland pledges to uphold Good Friday Agreement
Pence said via Twitter that it was his honor to swear Crawford into office on behalf of US President Donald Trump.
He added that the friendship and alliance between the US and Ireland had been a cornerstone of peace, prosperity and freedom across the Atlantic.
The friendship & alliance between the US & Ireland has been a cornerstone of peace, prosperity & freedom across the Atlantic. On behalf of President @realDonaldTrump, it was my honor to swear in the next US Ambassador to the Republic of Ireland Edward Crawford today! pic.twitter.com/k4Wr2VtXGG

— Vice President Mike Pence (@VP) June 26, 2019
The ceremony was attended by the Irish Ambassador to the US Dan Mulhall, who tweeted that he wished Crawford every success.
Ambassador Mulhall also said that Vice President Pence referenced the strong economic ties between Ireland and America and spoke about his own Irish heritage.
This evening @VP swore in Edward F. Crawford as the next US Ambassador to Ireland. We look forward to welcoming Ambassador Crawford to Ireland soon! 🇮🇪🇺🇸 pic.twitter.com/jL51O65mnE

— U.S. Embassy Dublin (@USEmbassyDublin) June 26, 2019
Earlier this month, the US Senate confirmed Crawford's appointment with a 90-4 vote in favor of Trump's nominee having announced him as his pick for Ambassador to Ireland in October 2018.
Crawford will now travel to Ireland to present his credentials to Irish President Michael D Higgins and will then formally take up the post of US Ambassador.
Read More: Trump's new ambassador to Ireland criticized President on his Mexican heritage remarks
The 81-year-old appeared before the US Senate Foreign Relations Committee in April and said he was grateful to President Donald Trump for his nomination.
He added that if he is confirmed, he would bring a firm commitment to the Northern Ireland peace process.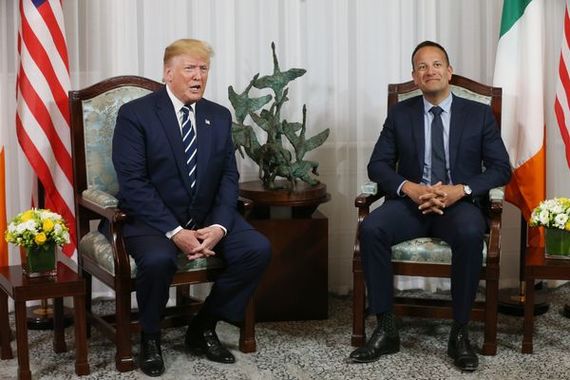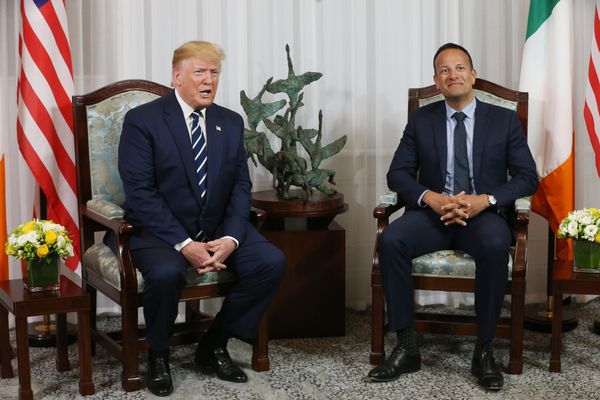 2
Crawford was a leading fundraiser for Donald Trump during the campaign in the critical state of Ohio, which Trump won easily.
Speaking about Trump during the campaign, Crawford said, "We need a positive leader. We need someone that's going to help us make the changes necessary to put us back on track so that everyone has a chance."
Read More: Bill Clinton concerned about Brexit's impact on Northern Ireland
The 81-year old's Irish parents traveled to the United States from Co Cork in the 1920s.
The Ancient Order of Hibernians previously welcomed Crawford's appointment saying they were "heartened by the news that the special relationship between two nations which the exchange of ambassadors signifies, has been renewed."
They also hoped that Crawford will work with the Irish government in advocating a fair and equitable U.S. immigration policy.
Do you believe Edward Crawford is the right man for the job? What do you hope he achieves in this position? Let us know in the comments section below.