Irish American, former Fox pundit O'Reilly is set to begin editing after four months of research on the US President Donald Trump for the book on "The man. The human being. What he believes. His history."
Irish American former Fox News pundit Bill O'Reilly has spent the last four months researching and interviewing the United States President Donald J Trump for his upcoming book "The man. The human being".
O'Reilly, who has published "15 No. 1 best sellers" including "Killing Lincoln" and "Killing Kennedy" is a former pundit on Fox News. Since he left Fox in April 2017 $32 million has, allegedly, been paid out to settle sexual harassment claims against him.
Read more: What Bill O'Reilly forgets about his Irish ancestor and their assimilation into the USA
Last week he spoke to the New York Post's, Page Six after he spent two hours in Air Force One. O'Reilly, whose people hail from County Cavan, had flown from Palm Beach, Florida, with Trump.
3
O'Reilly told Page Six he's been researching the project for four months, "working with two of the absolute best researchers." The Irish American said he now must commence editing but he believes the book will be released just in time for the US Presidential Election in 2020.
Reflecting on his interview with Trump O'Reilly said "He's never given such an interview before. Nobody ever asked these particular questions. He didn't get angry, but at one point he was annoyed and almost hit me on the head. He called Melania to help pull me off."
He went on to explain that his upcoming book is "a big history book on the man. Not on security, economy, and politics — which is what he really wanted to talk about. This is on him. Alone. The man. The human being. What he believes. His history. Background. Family. School. Friends. Thoughts. Growing up."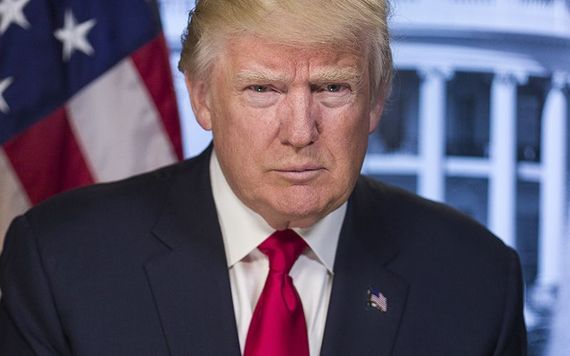 3
O'Reilly said his book on Trump will be different from his "Killing" books.
"I've had 15 No. 1 best sellers. Nobody's ever done that," O'Reilly said.
Describing the Trump book, he said "This is him. Just him. Starting all the way back. It has no agenda. Not pro, not anti, it's just fact-based. We don't really know the man. It's a first-time book on just exactly what formed him."
According to O'Reilly, the world doesn't know Trump.
Read more: I was an undocumented immigrant. Trump's hatred for them is un-American
He said "Community organizer Obama grew up in the system and depended on them because that's who made him. This guy's different. Nobody knows what he believes. He's changed party affiliates four times. Has he any core beliefs? What formed him? I want to hear about when he was 12. His military academy years.
"Nobody ever asked him such questions.
"I want him to tell me about his family, grandparents, brothers, sisters, companions in real estate. We know what he's done in business — but we don't know him!"
The publisher of the book, Henry Holt, confirmed to the Hollywood Reporter that O'Reilly is working on the book but said the book has not been assigned a publishing date.
What do you think? Is a book on Donald Trump the man, written by Bill O'Reilly going to be on your reading list? Let us know in the comments section below.
Read more: This famous Irishman's grandson has applied for an Irish passport in wake of Brexit