A look back at Sinn Féin's President Gerry Adam's career and his legacy.
In the year 1983 Ronald Reagan was president, Margaret Thatcher was British prime minister, Garret FitzGerald was Taoiseach and Tim Berners Lee was six years away from founding the internet in 1989.
At its annual convention Sinn Féin, the political wing of the IRA, elected Gerry Adams chairman of the party.
Just a year before he and the other young turk, Martin McGuinness, had been banned from mainland Britain, even though they lived in a part of the world that claimed it was British.
The notion of Adams and his party becoming a dominant political force in Ireland north and south seemed very far-fetched.
Just two years earlier in 1981, party spokesman Danny Morrison made the famous declaration that Sinn Féin would take power with the "Armalite in one hand and the ballot box in the other."
Read more: End of an era as Gerry Adams hands off Sinn Fein leadership to Mary Lou McDonald
Gerry Adams made a choice for politics over continued violence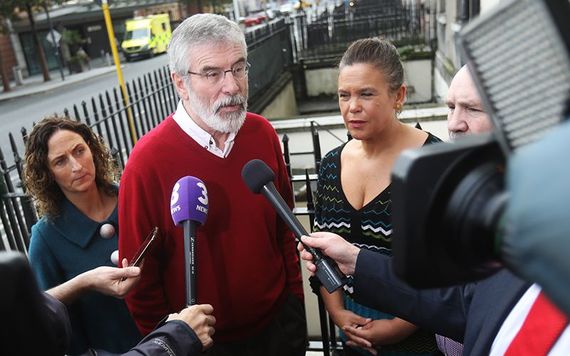 4
Events showed, however, that the choice had to be made between those two strategies.
To become leader Adams had pushed aside Ruairí Ó Brádaigh, an old-style Republican who never accepted anything other than physical force as the means to get the British out of Ireland.
The Sinn Féin membership in Northern Ireland, especially in the wake of the 1981 hunger strikes, wanted their own leader and Adams stepped forward. The election of Bobby Sands to Westminster while dying on hunger strike had changed everything, and Adams perfectly judged the winds of change.
At the party's 1986 convention, Sinn Féin removed its ban on taking seats in the Dáil—the Irish Parliament—and the Northern Irish institutions, huge issues to turn around and victories that cost Adams and his leadership many militaristic supporters.
Adams took risks and made them happen
4
The strategy came with an enormous risk.  In a dramatic scene, Ó Brádaigh and about 20 followers marched out of the conference hall and started Republican Sinn Féin after the 1986 Ard Fheis when a motion to end abstentionism and to contest elections was passed. Yet another internecine IRA battle seemed likely.
Ó Brádaigh's splinter party quickly foundered. Time had moved on, and the old strategy of outright war only was clearly found lacking as a deadly stalemate had prevailed and the war engulfed another generation. 
Adams could have stood still, mouthed the old shibboleths and easily survived as the leader.  Instead, he trod the deeply dangerous path towards politics as the way forward. Within one election cycle, the party saw Adams take the West Belfast seat in Westminster, and a grassroots Republican political organization began across the country, north and south.
Read more: People need to stop calling themselves "southern Irish"
If Sinn Féin ever come to power in Northern Ireland or the Republic of Ireland, it will be as a result of the legacy of Gerry Adams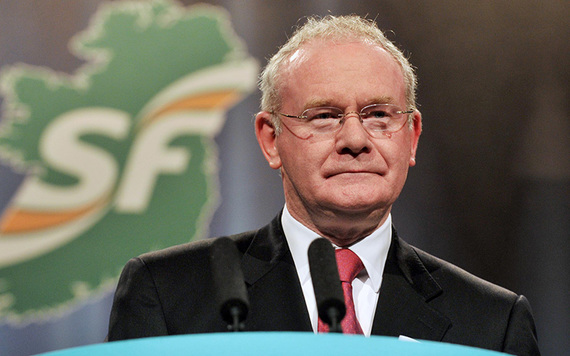 4
Beside Adams' every step of the way was McGuinness, former IRA commander in Derry and one of the most charismatic leaders in recent Irish history.
Day after day, year after year, Adams and McGuinness forged an incredible bond and led Sinn Féin on the dangerous path to favoring the ballot box over the Armalite.
They succeeded beyond all expectations in what had to be the most dramatic political brinkmanship in recent Irish history.  Enemies internal and external fought them all the way, some dismayed that if The Troubles ended they would lose their relevance and paychecks without the violence. Yes, it got that cynical.
Read  more: Gerry Adams made history, but Sinn Fein have only begun
Sadly, McGuinness passed away last year, and Adams has now handed off the baton to a fresh generation of leaders led by Mary Lou McDonald.
Like everything else, his timing seems just right. Sinn Féin in government north and south is no longer a pipe dream or a laughable concept. That will be his legacy.
What are your opinions on Gerry Adams' successor in the Republic of Ireland, Mary Lou McDonald? Let us know your opinions in the comments section, below.