Sara Canning slams dissident republican groups as a "scourge on their communities"
Lyra McKee's partner Sara Canning says the killers of her partner are "no better than pedophiles" in a recent interview.
Read More: Lyra McKee murder: four people arrested and questioned in Northern Ireland
Sitting down with Northern Ireland's Channel 4 News, Sara Canning, who revealed that McKee had been planning an "incredibly romantic proposal" in New York City's Central Park, discussed her partner's murder and its aftermath.
On April 18, 29-year-old journalist Lyra McKee was shot and killed while attempting to cover a violent riot in the Creggan area of Derry.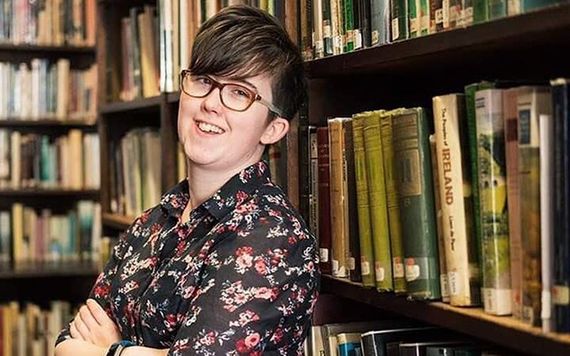 5
In her interview, Canning revealed that she and McKee were only present for a total of eight minutes before McKee was killed.
Read More: New pro-IRA graffiti threatens informers in Lyra McKee murder investigations
When asked what her message is to the people who allegedly protecting McKee's murderers, Canning says: "It was so indiscriminate, there was no regard for human life; why are we protecting that?
"They took away an amazing person. They took away the person I was supposed to spend the rest of my life with, and in one split second, some idiot with a gun took that away." 
While the PSNI has said that the Creggan community has been cooperative in helping advance their investigations, on May 2, new pro-IRA graffiti had appeared in the Creggan community warning residents against "informing:"
Pro- IRA graffiti has been put up just metres from where Lyra McKee was shot in Creggan, warning off the community from helping the police with their investigation. Warns "informers will be executed". pic.twitter.com/7EvIV9vY2E

— aoife-grace moore. (@aoifegracemoore) May 2, 2019
Read More: Woman arrested, as New IRA admit murder of journalist in Derry
Canning slammed the "pathetic" statements that were issued by dissident republican groups Saoradh (which translates to 'Liberation' in Irish) and New IRA in the wake of McKee's death.
"You can't apologize for killing someone, you can't call it an accidental shooting. You fire a gun at a crowd, that's not an accidental shooting, you're aiming to shoot someone."
The groups assert that they were "defending their community from Crown forces."
"It's ridiculous," said Canning in response. "They're not defending anyone. They're literally a scourge on their communities."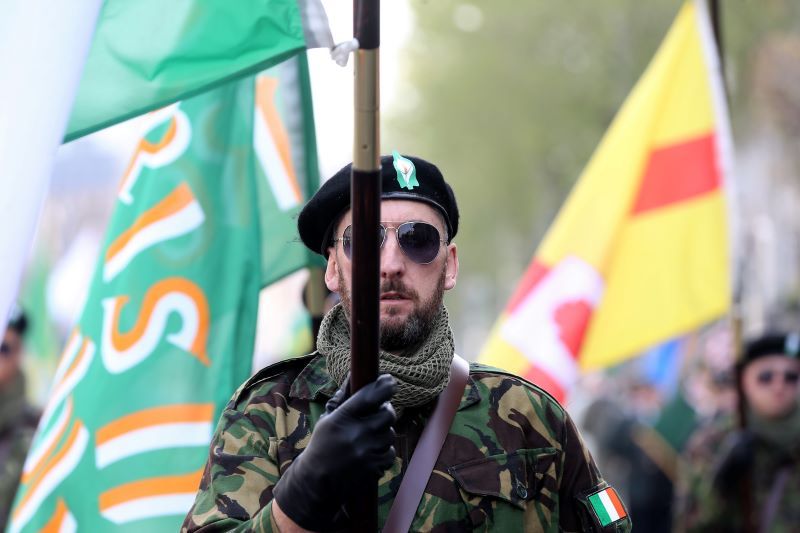 5
Canning continued: "They are grooming young men and women; they are no better than pedophiles. They literally take young people who are disenfranchised at the best of times, who are living in poverty, who don't see a future for themselves in Northern Ireland, because there is literally very little here for them, and they tell them that the way forward is a gun in their hand.
"The way forward is never a gun in your hand."
Read More: Theresa May, Leo Varadkar hear passionate plea for peace at Lyra McKee's funeral
On April 24, McKee's funeral saw politicians from Dublin, Belfast, and London all come together under one roof, a reminder of the years of stalemate that Northern Ireland has been enduring since power-sharing broke down in 2017.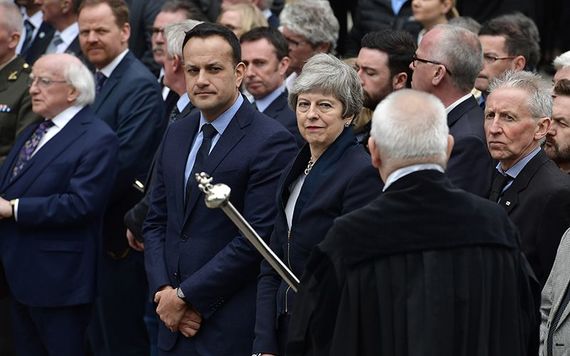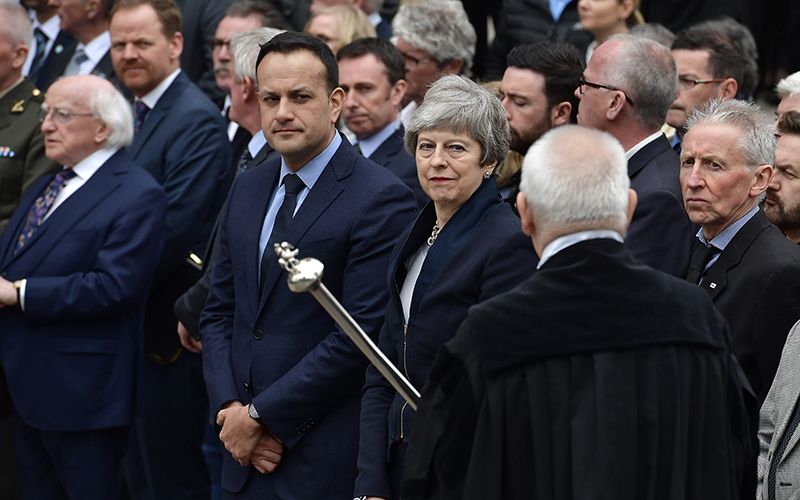 5
Canning says she implored Taoiseach Leo Varadkar to "facilitate" a meeting amongst the politicians.
"You are a world leader," Canning says she told the Taoiseach, "and you have a presence here,  you need to use it for good."
Canning also spoke with Northern Ireland's Secretary of State Karen Bradley during the funeral and told the British politician that she is doing a "pretty terrible job."
Bradley had recently come under fierce criticism for saying that soldiers who opened fire on Bloody Sunday "fulfilling their duty in a dignified and appropriate way." The same day, she apologized for her comments.
Canning says she told UK Prime Minister Theresa May that she had been "massively derelict in her duties to Northern Ireland," but added that it was a result of successive governments and the blame shouldn't be placed on the UK's ruling Tory party alone.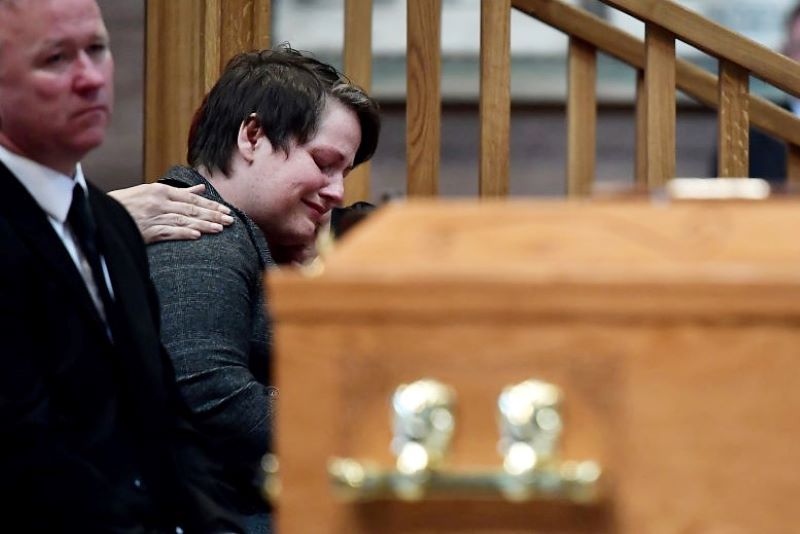 5
Read More: Lyra McKee's New IRA murder prompts new Northern Ireland political talks
"The leaders of the parties, they want broadly the same things," Canning says.
"There are red lines, and I think we need to look beyond red lines at the minute.
"Same-sex marriage and an Irish language act are important, but what's more important is having a working government, who are doing what's right for the people of Northern Ireland."
"We've been left adrift," says Canning.
"People don't want to live in fear anymore," said Canning. "Lyra's legacy should be that we don't' have to live in fear."
Watch Sara Canning's interview on Channel 4 News here: