New pro-IRA signs say "Informers will be shot" and "IRA here to stay" only weeks after the murder of journalist Lyra McKee
Pro-IRA graffiti appeared on May 2 just meters from where Lyra McKee, a 29-year-old journalist, was shot and killed in Creggan, Co Derry on April 18.
Read More: Lyra McKee's New IRA murder prompts new Northern Ireland political talks
The graffiti warns members of the public against helping police with their investigations into McKee's death saying "Informers will be executed."
Aoife-Grace Moore, journalist with the Press Association, shared pictures of the graffiti on Twitter:
Pro- IRA graffiti has been put up just metres from where Lyra McKee was shot in Creggan, warning off the community from helping the police with their investigation. Warns "informers will be executed". pic.twitter.com/7EvIV9vY2E

— aoife-grace moore. (@aoifegracemoore) May 2, 2019
Of the new graffiti, Kevin Campbell, Sinn Féin councilor and Creggan resident, said: "It's an absolute insult to the memory of Lyra McKee, who was murdered by these people."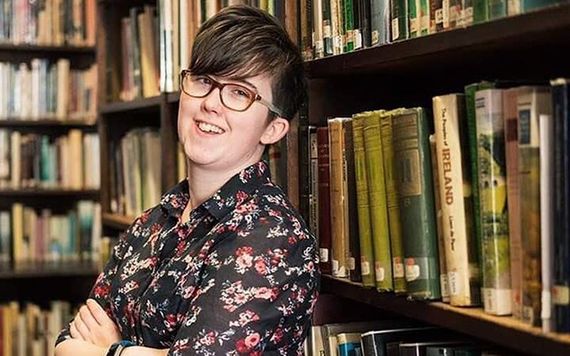 3
"These people were given a clear message after the death of Lyra, when hundreds and hundreds of residents of Creggan stood together on Fanad Drive, that they are not wanted."
"Maybe that message isn't getting through, but this is an absolute disgrace and it's an insult to her memory."
Campbell added: "People see these gangs for what they are — they aren't republicans, they are filth, and people recognize that."
Read More: Theresa May, Leo Varadkar hear passionate plea for peace at Lyra McKee's funeral
Following the death of  McKee, members of the public painted over some IRA graffiti in the area, denouncing the IRA and its actions: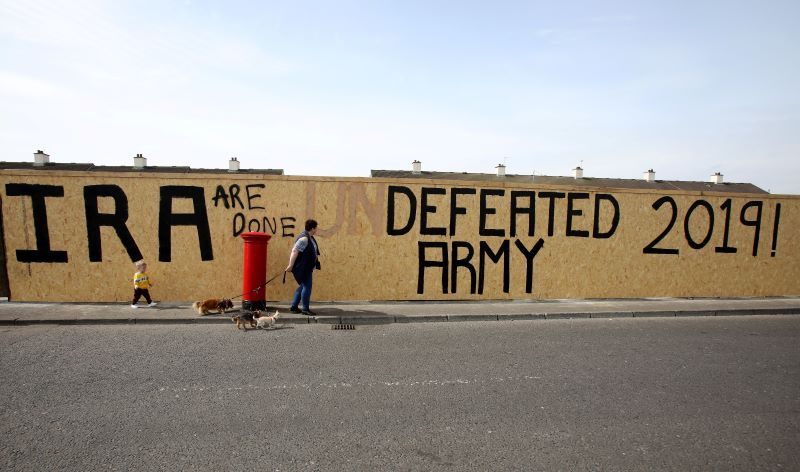 3
However, on May 2, Leona O'Neill shared a video of the "chilling" graffiti again having been painted over in support of the  New IRA, who claimed responsibility for McKee's death:
Chilling new graffiti that has gone up overnight in Creggan #Derry following the murder of #LyraMcKee pic.twitter.com/1DEOg4SRok

— Leona O'Neill (@LeonaONeill1) May 2, 2019
Read More: Family of murdered journalist ask that love not anger be her memory
The new wave of pro-IRA graffiti in the Creggan area comes as police continue their investigations into the death of McKee.
The Police Service of Northern Ireland [PSNI] has released CCTV footage of the night that McKee was killed:
Several people have been arrested but have been released without being charged. The PSNI continues to urge people to come forward with information.