The family of Belfast journalist Lyra McKee (29) remember a "gentle innocent soul" ahead of her cross-community, cross-border and multi-cultural funeral service
The family of Lyra McKee, the 29-year-old Belfast journalist, shot and killed by the New IRA in Creggan, Derry, on Thursday, April 18, 2019, have released a statement in advance of her funeral.
The statement described the journalist, author, and activist as a "gentle innocent soul who would not wish ill on anyone".
The full statement reads:
On Thursday 18th April our beautiful Lyra was taken from us. A daughter, a sister, an aunt, a great-aunt, a partner, a niece, a cousin, and above all, a best friend and confidante to so many of us.
A friend to all, a gentle innocent soul who wouldn't wish ill on anyone. Such a warm and innocent heart, she was the greatest listener, someone who had time for everyone. She was a smart, strong-minded woman who believed in passionately in inclusivity, justice, and truth.
Lyra spoke to and made friends with anybody and everybody, no matter what their background, those of all political views and those with none. This openness and her desire to bring people together made her totally apolitical.
We would like to thank everyone for the outpouring of support and love we have witnessed this past few days. It has been of immense solace that Lyra meant so much to so many. We ask everyone who knew Lyra to continue her message of positivity and hope, by respecting her memory with dignity and respect.
We as a family know that the whole community has been touched by the events of Thursday night and that many are rightly angry. However, we would ask that Lyra's life and her personal philosophy are used as an example to us all as we face this tragedy together. Lyra's answer would have been simple, the only way to overcome hatred and intolerance is with love, understanding, and kindness.
We are a private family and would ask as a family that our privacy is respected at this impossibly difficult time. We will, in time, speak to you all, but need space and time in the coming days and weeks to deal with the trauma of Lyra's sudden tragic death. Until that time, we would request that all media contact could be made via our legal representatives.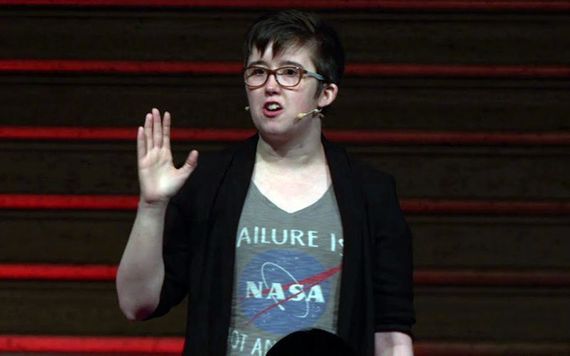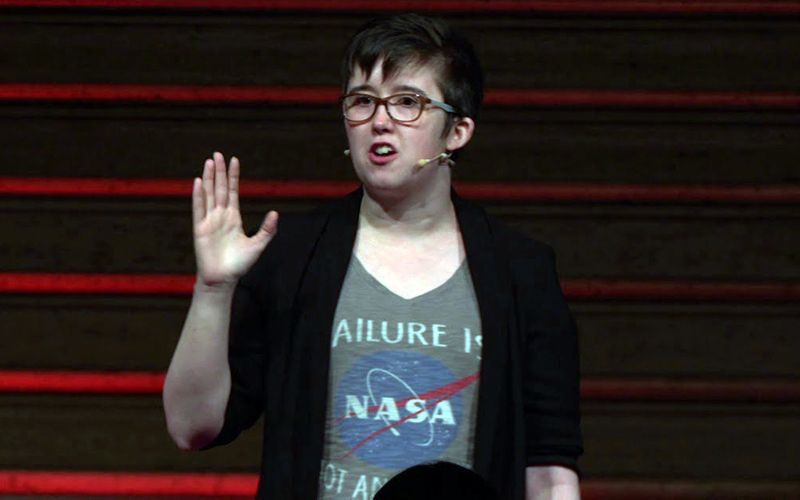 3
Funeral of Lyra McKee
McKee's funeral will take place at St. Anne's Cathedral, Belfast, at 1pm, and will be led by the Dean of St. Anne's Stephen Forde and Catholic priest Fr Martin Magill.
Lyra's partner Sara Canning wants mourners to wear Harry Potter, Hufflepuff, or Marvel-related clothes to honor the journalist.
British Prime Minister Theresa May, President Michael D Higgins, Taoiseach (Prime Minister) Leo Varadkar, and the United Kingdom's Northern Secretary Karen Bradley will attend the service. Tánaiste (Deputy Leader) and Minister for Foreign Affairs Simon Coveney and Minister for Children and Youth Affairs, Katherine Zappone, will also be in attendance, RTE reports.
McKee's funeral is intended to be a cross-community, cross-border and multi-cultural service. Members of the National Union of Journalists (NUJ) will form a guard of honor.
The NUJ held a vigil for Lyra McKee at the Garden of Remembrance, in Dublin city, on Tuesday.
Political meetings
On Tuesday Coveney met political representatives in Belfast to discuss the current political impasse at Stormont. Sinn Fein's leader Michelle O'Neill was seen on Tuesday entering the Irish Government resident in Belfast for the meeting.
 Northern Ireland has been without a government for two years since the collapse of the power-sharing agreement.
New IRA apologize for McKee's murder
On Tuesday the New IRA released a statement admitting responsibility for her murder and offered "full and sincere apologies" for McKee's death.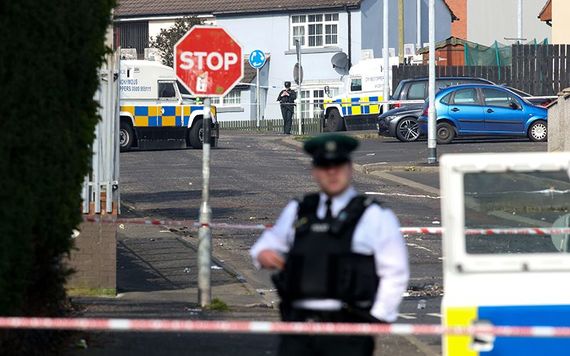 3
The statement was widely criticized. Social Democratic and Labour Party leader Colum Eastwood called it an "absolute disgrace" that was "devoid of any humanity".
United Kingdom's Northern Secretary Karen Bradley told the House of Commons:
"To those responsible for this act of terrorism we say we have heard your excuses and your hollow apologies - no one buys it - this was no accident.
"There is nothing that can justify this murderous act … and you are being called out for what you really are."
The Police Service of Northern Ireland continues to investigate her murder. On Tuesday a 57-year-old woman was arrested and released without charge. Two other teenage men have also been arrested and released without charge.
Read more: Northern Ireland families asked to urge relatives to leave terrorist groups
H/T: Newstalk