Northern Irish police believe that the "New IRA" is responsible for the riots in Derry and the murder of journalist Lyra McKee (29). 
The partner of Lyra McKee has asked that mourners who attend her funeral wear Harry Potter outfits.
The 29-year-old rising journalism star was shot dead by alleged IRA dissidents in Derry during a street riot on Thursday night, April 18.
Sara Canning said: "Lyra McKee's funeral will take place on Wednesday at 1 pm at St Anne's Cathedral Belfast.
"It's going to be a celebration of her life and if people would like to wear Hufflepuff, Harry Potter or Marvel related items.
"I know she would love it."
Read more: Lyra McKee: kindness defined her, we must fight for her memory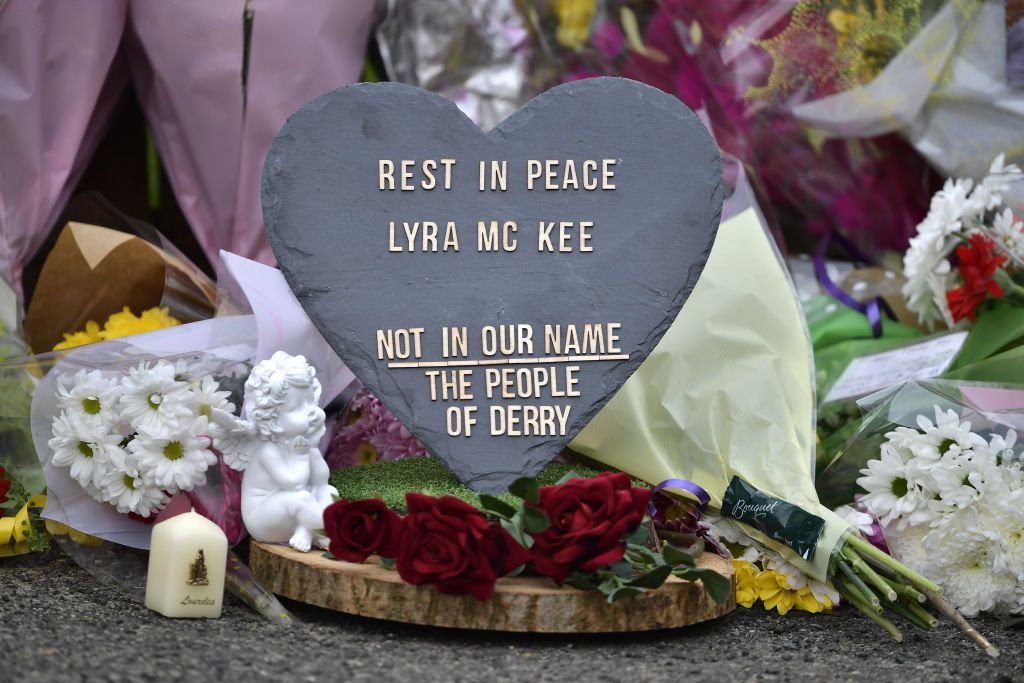 2
On Friday Canning had spoken to a crowd of mourners on Creggan Estate near where Lyra was killed.
She said: "Our hopes and dreams, and all of her amazing potential was snuffed out by a single barbaric act.
"It's left me without the love of my life, the woman I was planning to grow old with.
"We are all poorer for the loss of Lyra."
The landmark Free Derry Corner - in which the words "You are now entering Free Derry" are written had extra words added at the weekend.
Free Derry Corner bears tribute to murdered journalist Lyra McKeehttps://t.co/2147rjxbxF pic.twitter.com/o0RO7s7bh7

— ITV News (@itvnews) April 21, 2019
They read: "Not in Our Name. RIP Lyra."
Read more: Derry killer knew he was firing at civilians when he shot Lyra McKee