British Prime Minister Theresa May and Irish leader Leo Varadkar were at the funeral in Belfast of Lyra McKee, the 29-year-old journalist murdered by the New IRA
The cross-border congregation heard a powerful plea for peace by Father Martin McGill who appealed to the New IRA to give up their campaign of violence.
"Many of us will be praying that Lyra's death in its own way will not have been in vain and will contribute in some way to building peace here. Since Thursday night we have seen the coming together of many people in various places and the unifying of the community against violence," said Fr Magill.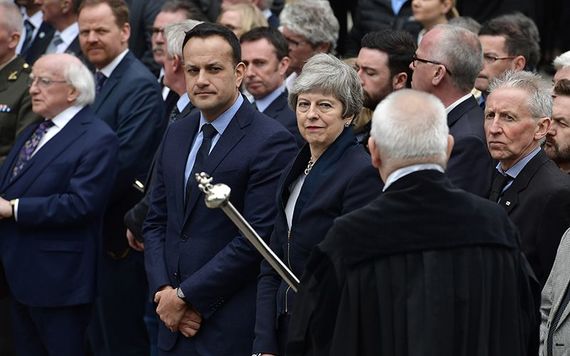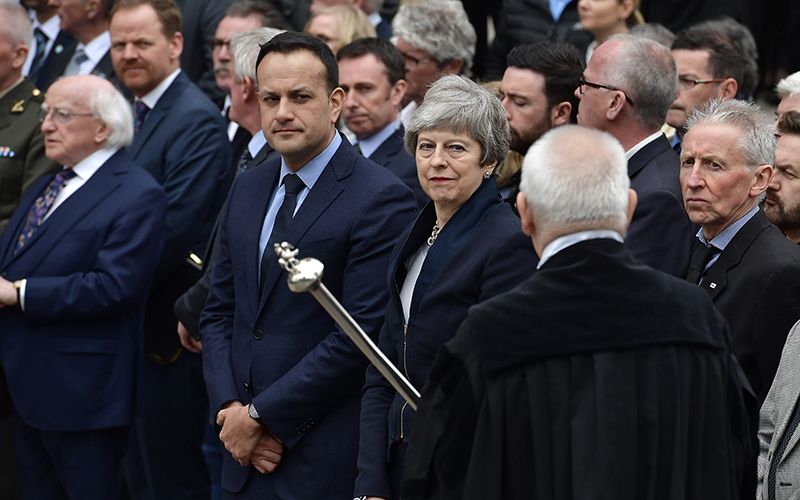 5
"I commend our political leaders for standing together in Creggan on Good Friday. I am however left with a question:
'Why in God's name does it take the death of a 29-year-old woman with her whole life in front of her to get us to this point?'"
You can watch Fr Magill's comments below, courtesy of the BBC:
Read more: Family of murdered journalist ask that love not anger be her memory
He added: "I dare to hope that Lyra's murder on Holy Thursday night can be the doorway to a new beginning. I detect a deep desire for this."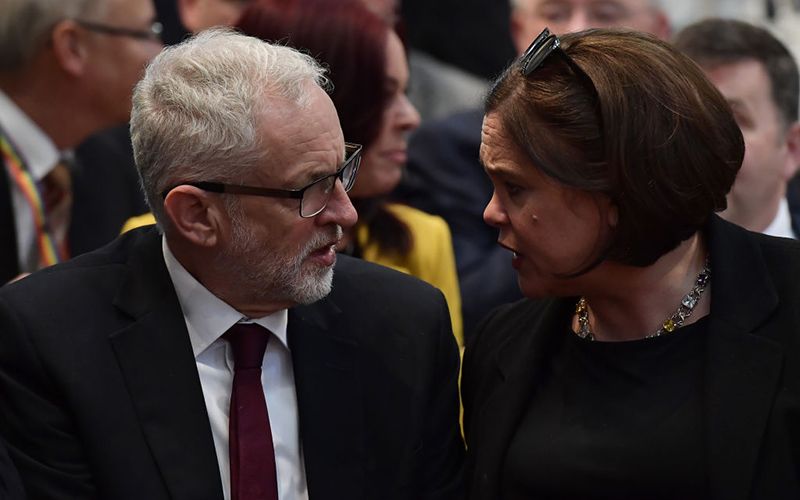 5
He quoted one of McKee's friends in Derry who said: "We have had enough. There is a younger generation coming up in the town and they don't need guns put in their hands. They need jobs, they need a better health service and education. They need a life, not a gun put in their hands.
To those who took part in her murder, Fr Magill said: "I encourage you to reflect on Lyra McKee, journalist, and writer, as a powerful example of 'The pen is mightier than the sword'. I plead with you to take the road of non-violence to achieve your political ends.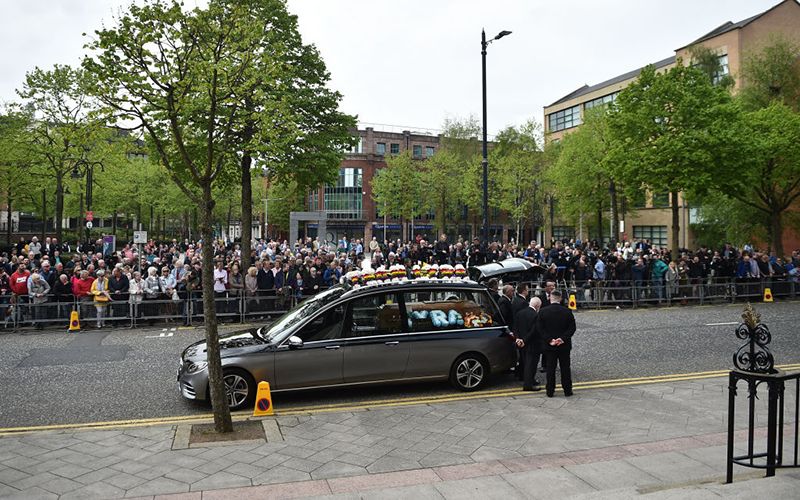 5
"It was encouraging to see that those who provide a political analysis to the organization responsible for her death chose to call off their parade on Easter Monday following the call from Fr Joe Gormley, the parish priest in Creggan where Lyra was killed. To those still intent on violence, I ask you to listen to the majority of the people on your beloved island of Ireland who are calling on you to stop."
Fr Magill also paid tribute "to the courage and determination of the women who in a very powerful gesture of non-violence one by one placed their hands in blood red paint on a wall" of the office of the dissidents in Derry and said loudly "we are not afraid".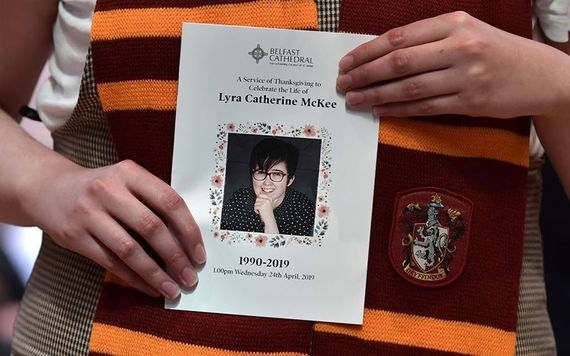 5
The Irish Times reported that "He commended, too, the more than 140 people in Creggan who broke the imposed local rule of silence by contacting the police about the murder."
The funeral attendance included the President Michael D Higgins, the Taoiseach Leo Varadkar, the British prime minister Theresa May, the Northern Secretary Karen Bradley, the British Labour leader Jeremy Corbyn, DUP leader Arlene Foster, Sinn Féin leaders Mary Lou McDonald and Michelle O'Neill, the SDLP leader Colum Eastwood, the Ulster Unionist Party leader Robin Swann, the Alliance leader Naomi Long, the Tánaiste Simon Coveney, the Scottish National Party leader in the House of Commons Ian Blackford, the PSNI chief constable George Hamilton and deputy chief constable Stephen Martin.
Read more: Murdered Irish journalist wrote an extraordinary letter about being gay to her 14-year-old self