Irish America and the Irish government have not deviated from the principal issue that there can be no diminution of the Good Friday Agreement. Brexiteers hadn't banked on that
House Speaker Nancy Pelosi's blunt warning to British Prime Minister Theresa May and the British government that a new Northern Ireland border with the Republic will be unacceptable is an example of Irish American political clout at its best.
The Brexiteers who never even discussed the border during the Brexit referendum in 2016 treated the issue as one of little importance, and strongly believed they would have their way in the end.
Read more: Bertie Ahern and Tony Blair plea for new Brexit vote for UK
That looked likely at one point when the Democratic Unionist Party sided with the Tories and demanded that Northern Ireland be treated no differently than Britain.  If that were the case, there would have to be a land border, not one in the Irish Sea as has first been proposed.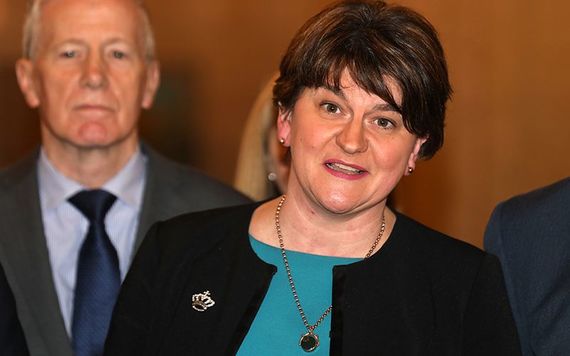 4
The Brexiteers may have reckoned without Irish America and its strong views on this topic.
The success of the Good Friday Agreement depended heavily on American involvement, and indeed could not have been accomplished but for President Bill Clinton and former Senator George Mitchell.
Their handiwork was being threatened by the political act of vandalism known as Brexit, which attempted to treat that agreement as a passing problem that could easily be dealt with.
Read more: Pelosi warns British "don't even think" about new Irish border
Pelosi's extraordinary statement this week, that no U.S. trade deals would be allowed with the U.K. unless the Good Friday Agreement was left unchanged, was a reminder to the British that the Irish American card can still get played.
Ireland is fortunate that it has a great friend in the person of Congressman Richie Neal, the chairman of the powerful House Ways and Means Committee which oversees all treaties between the U.S. and other countries.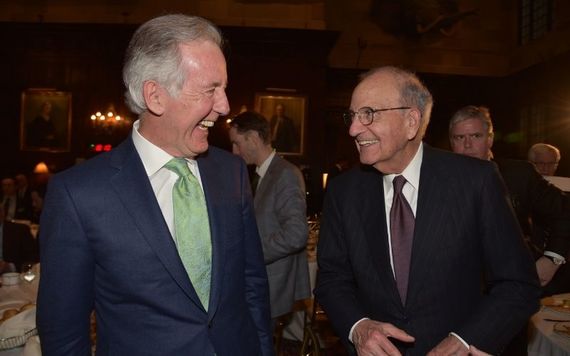 4
Neal has probably been the strongest Irish congressman over the past decade, and it is Britain's misfortune that he also enjoys an exceedingly close relationship with Pelosi.
Getting the speaker of the House to commit to such a strong policy was no easy task. But part of the process was to persuade her to visit Ireland, leading a congressional delegation as she is doing this week.
Their presence alone in Ireland would have been very significant, but Pelosi's hard line on no new border was an extra bonus and a very powerful one at that for the Irish government.
There are those who have argued that Irish American influence has waned, and there is no longer any advantage to seeking Irish American input into major issues.
Brexit shows the reality to be much different. As has been proven this week, Irish America is still very much alive and kicking.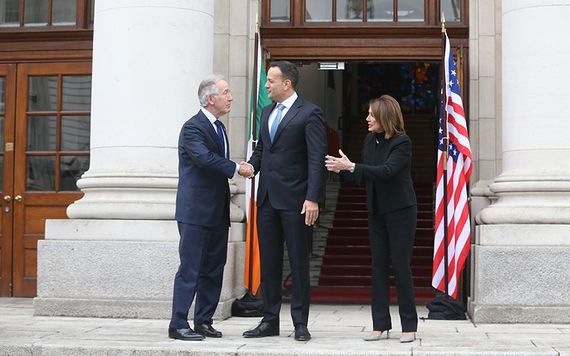 4
Indeed, with promising young members of the House like Brendan Boyle from Pennsylvania, the future looks assured as well.
These are extraordinary times. The notion even two years ago that a speaker of the House would be speaking out against the re-introduction of an Irish border would have seemed ridiculous.
But the British propensity to split the country in half over the issue of Brexit, and then to refuse to find cohesive and proper leadership, has made for strange times.
What is clear, however, is that Irish America and the Irish government have not deviated from the principal issue.
There can be no diminution of the Good Friday Agreement. There can be no hard border.
Any attempts to intimidate will fail as a result.
Read more: Nearly 80 percent of young people in Ireland in favor of United Ireland