Locally and in European, the Irish political, Green Party, cleaned up! But whether it's down to the "woke" Irish younger voter or a quiet political revolution only time will tell. What's clear is that times are changing, drastically
All together now, let's have a few bars of "Forty Shades of Green!" The Johnny Cash classic should have been the theme song for Ireland last weekend as the Green Party surged in the election for seats on local councils. From a handful of seats on councils across the country, they will now have a few dozen, and in some councils they will be a significant force.
The Greens also did very well in the election for the Irish seats in the European Parliament, although we won't know exactly how well until that marathon count is concluded later this week.  Ireland currently elects 11 MEPs (members of the European Parliament) and the Greens could take three of those seats.
Read more: Ireland declares climate and biodiversity emergency
Voting in both elections took place last Friday, and the strong support for the Greens across the country has caused considerable excitement in the media here.  There have even been claims that this signifies the emergence of a new Ireland, a generation of younger "woke" voters who want fast action here on tackling climate change instead of the present snail's pace progress.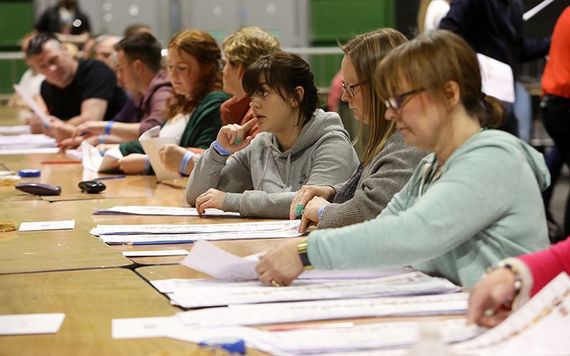 5
But it's probably a bit early for such judgments. Of course, it's true there is growing concern here about global warming, particularly among younger voters, just as there is in other countries.  Nor is this concern confined to younger voters, thanks to all the coverage that the issue gets these days (take a bow, David Attenborough).
Many older voters abandoned the main parties and gave their support to the Greens this time, although their reasons for doing so were probably more complicated.    The truth is that the local and European elections here are seen as a chance for the electorate to give the government a bit of a kicking without really changing anything.  There is a lot of dissatisfaction at the lack of progress on the housing crisis and the ongoing problems in the health service. 
Read more: Reality TV star becomes first black woman and first migrant elected to Irish county council
Voters are also unhappy at how Fine Gael, supposedly the party of fiscal rectitude, is failing in government to control public spending, whether it is on the wildly expensive new National Children's Hospital or the National Broadband Plan or the big pay increases for already well-paid state workers.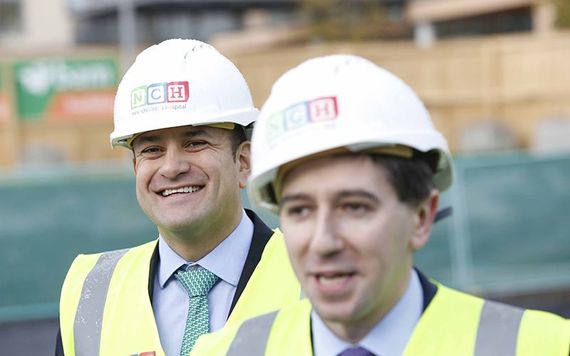 5
This does not mean that the concern of these voters about climate change is not real.  But voting Green this time was also a convenient way for many of them to give a wake-up call to the government on other issues.
Even for those voters, young and old, who are genuinely fired up about climate change, it remains to be seen how deep their commitment to change really is.  Voting Green is an easy way of feeling virtuous on the issue.   
But when it comes to supporting heavy carbon taxes, ending the use of fossil fuels, penalizing anyone who does not use public transport and radically changing lifestyles, it becomes much more difficult.
As one reporter here put it, first the Greens come for your votes, then they come for your taxes, cars and beef burgers. At this stage, we all know that drastic action is needed if global warming is to be contained.  All countries have to act, but Ireland is one of the slowest in Europe to take effective steps.   
We are way behind in meeting the agreed target for lowering greenhouse gas emissions, so far behind that it will cost us around €150 million next year buying carbon credits to offset against our emissions, and a multiple of that in years to come.   Carbon tax on petrol, diesel, oil, gas, coal, turf, etc., is regarded internationally as the most effective way of changing consumer behavior.
Carbon tax here is currently €20 per ton, and an all-party committee has recommended that it be raised to €80 by 2030.  The Minister for the Environment Richard Bruton has warned that this could be as high as €265 per ton by 2050 as Europe takes firm action to meet targets.
The changes that will be necessary in our comfortable lifestyles will be very demanding and inconvenient -- and it's far from clear how many of the softer Green voters who came out in these elections will be prepared to bite the bullet when it comes to it.
The frustrating thing for this minority Fine Gael-led government is that it is already planning serious action on climate change in the years to come.  Bruton is one of the most capable members of the Cabinet, and he and his team have formulated an implementation program that involves all government departments, so there will be no escape.  The problem for Fine Gael in this election was that this has yet to register with voters.
Overall, both of the two main parties here, Fine Gael and Fianna Fail, held on to most of their support.  Reading the Green Wave headlines you might think the Green Party had run away with the elections -- in fact, only one in 10 voters supported them.
The big casualty was Sinn Fein, which is set to lose at least one-third of the council seats it holds and in some areas, like party leader Mary Lou McDonald's area in Dublin city center, may be completely wiped out.  They were hammered in the Euro vote as well, with the Sinn Fein media star and MEP for Dublin Lynn Boylan almost certain to lose her seat.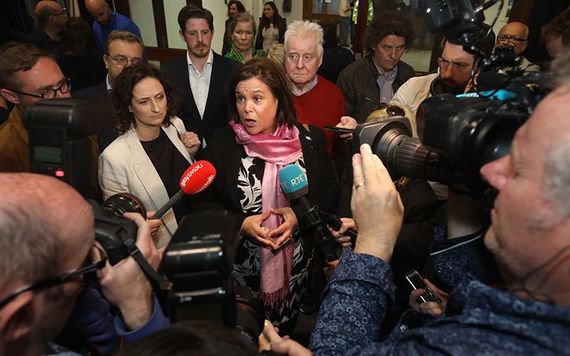 5
To say the Shinners are in shock would be an understatement.  McDonald, who was supposed to be leading them to a big breakthrough in the south, will be getting a call from the hard men in the North looking for an explanation.
This disaster for Sinn Fein, the second under McDonald after the mess they made of the presidential election last October, shows a few things.  Interest in the North, Irish unity and so on, seems to be weaker among younger voters here who are more concerned with issues like climate change, housing, and personal rights. 
Sinn Fein policy on the economy (and housing) is being lost among similar messages from the other left-wing groups in the Dail and has little credibility.  And McDonald's hectoring style which complains about and opposes everything all the time has become a turn-off.   Interesting though these elections were in Ireland, however, they don't change much.  Much more significant for us here were the developments in the U.K. last week, with Prime Minister Theresa May announcing that she will be resigning in a couple of weeks and the Brexit Party sweeping the board in the European elections there.   
Taken together, it means that the hardline Brexiteer Boris Johnston is likely to be the next prime minister since the Tory grassroots see him as their only hope for survival in the next UK election.  And that will be disastrous for Ireland.
5
Johnson is strongly opposed to the Irish backstop as agreed because it means the whole of the U.K. would be trapped in the EU customs union indefinitely.  You will remember that this was May's solution to avoiding either a border in Ireland or down the Irish Sea -- and there will have to be a border in one or the other once the U.K. (including Northern Ireland) has left the EU.   The first thing Johnson will do is demand that the EU remove -- or at least time limit -- the backstop so that the withdrawal agreement can be passed in Westminster.  He has made it clear that failure to do so will mean the U.K. will crash out with no deal and trade with the EU and the rest of the world on WTO rules, the nightmare scenario for Ireland which will devastate our economy.
Read more: Northern Ireland is pro Europe while Britain's quite the opposite
What this means is that we are now in severe danger of shooting ourselves in the foot unless we reassess our absolute insistence on the backstop.  It would be far better for us to offer a time limit on the backstop of, say, five years if it means Johnson could get the withdrawal agreement passed.  The alternative would be a crisis in our massive agri-food industry, the wipeout of many small firms here who rely on free access to the U.K. market and thousands of job losses.   No one wants to see the return of the border in Ireland, at least as we knew it with a military presence (although we should remember that was the result of IRA attacks rather than British policy). 
But there are alternatives to a hard border and we would have time to agree, test and implement those over a five year period before the backstop ended.   
It's time we stopped letting a few gangs of republican dissidents dictate our future.  As we have seen in these elections, voting "green" here no longer means voting for a united Ireland.