Former POTUS Clinton and former senator George Mitchell will be honored to mark the 20th anniversary of the Good Friday pact.
Former President Bill Clinton will be in Belfast next week to receive the Freedom of Belfast for his work in securing peace in Northern Ireland.  Former Senator George Mitchell, Clinton's envoy in the North who helped broker the Good Friday Agreement, will also receive the honor at ceremony on April 10.
Clinton and Mitchell will also attend a peace building event at Queen's University in Belfast to mark the 20th anniversary of the Good Friday pact. Other participants include former Sinn Fein leader Gerry Adams and former Taoiseach Bertie Ahern.
3
Queen's University's acting vice chancellor Professor James McElnay said, "We are honored and delighted to welcome President Clinton to Queen's University to mark the 20th anniversary of the Belfast / Good Friday Agreement.
"His role and influence on the peace process in Northern Ireland was pivotal to ensuring all parties reached agreement in April 1998. To have him back in Northern Ireland for this significant anniversary is a privilege."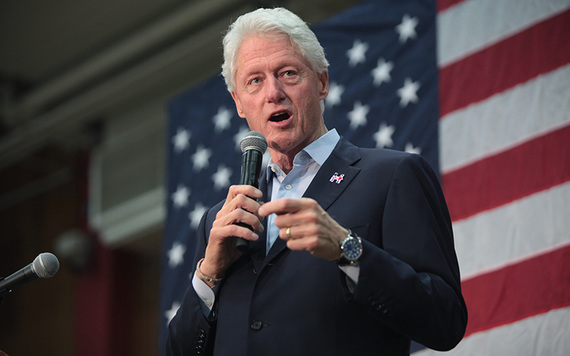 3
Lord Mayor of Belfast Nuala McAllister said, "The contribution made by both president Bill Clinton and Senator George J. Mitchell to our peace process cannot be underestimated. Both have earned their place in our history as peacemakers, and both can be very proud of what they helped us to achieve."
Clinton and Mitchell will be in Dublin on April 9. Clinton is scheduled to speak at University College Dublin.
Read more: How Martin McGuinness and Bill Clinton made peace in Ireland